June 8, 2012
Well, it's real.  We have a home in Florida and I'm so thankful and can't believe that it's ours.  The girls and I will be spending the next few days giving it a deep clean before our moving truck arrives on Monday but I thought I'd give you a sneak peek since you've all be waiting so patiently.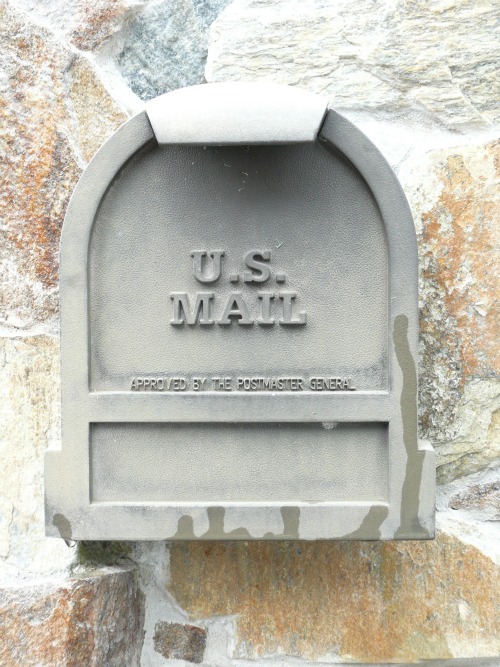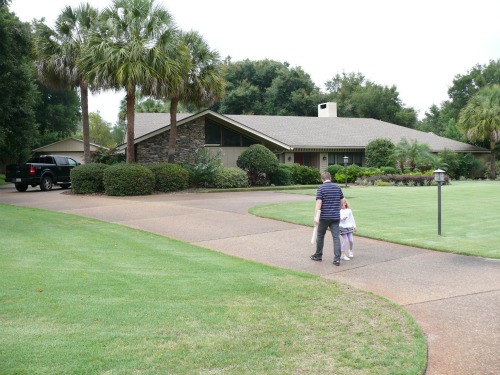 After looking online for about 6 months and not coming across anything in our price range that I even wanted to step inside, we made an offer on this house after looking at only one other.  We knew it was ours within 8 seconds.  The pool is completely screened in which is very common here in Florida.  It means less maintenance on the pool and you can leave all your doors open to take advantage of the cross breeze and not worry (as much) about bugs.  The large sliders in the living room (below) completely disappear giving us full access to the pool area beyond.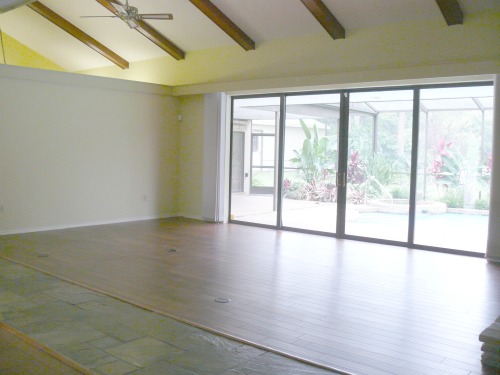 There aren't any renovations that are pressing but the whole place needs a tonne of freshening up.  The current paint color makes the light feel dingy and I'd like to freshen it up with a coat of white paint, including the kitchen cabinets.  Any suggestions on how to make this very traditional kitchen feel more bright, modern and maybe bring back some the original mid century feel?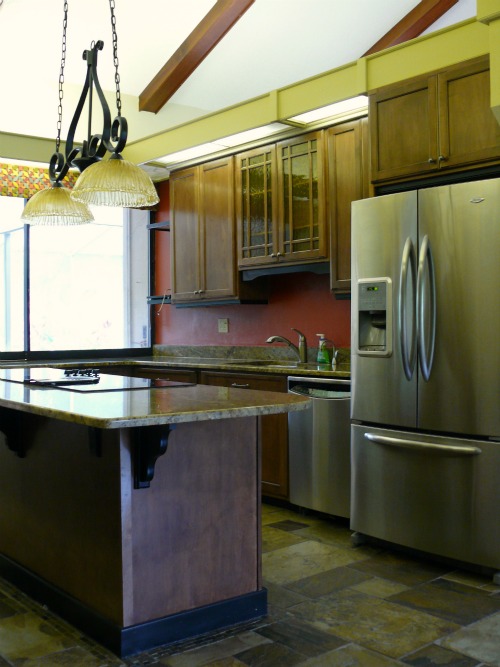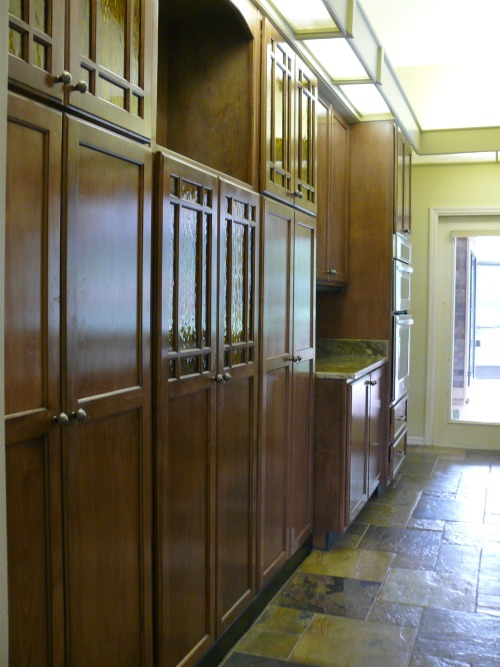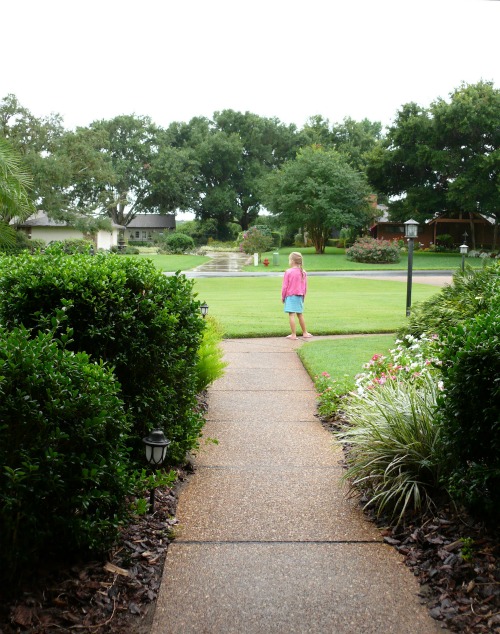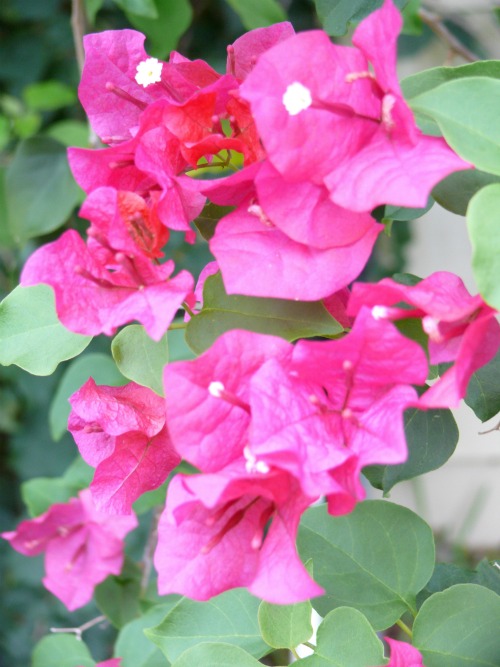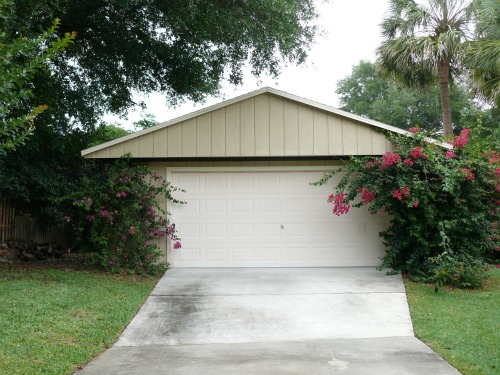 My husband and I both are pretty excited to have an extra garage.  I've always enjoyed refinishing furniture and to now have a place to carry on with a project without interruption or the need to clean it up is a definitely a luxury.  In fact, I've got a number of unfinished projects arriving on the moving truck.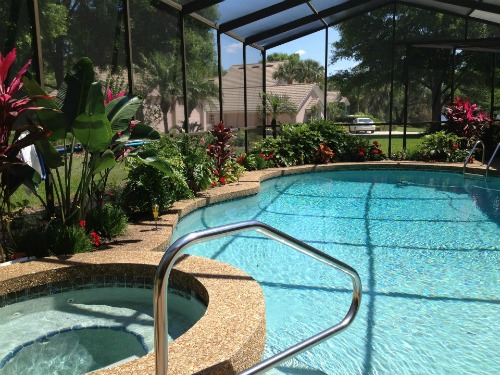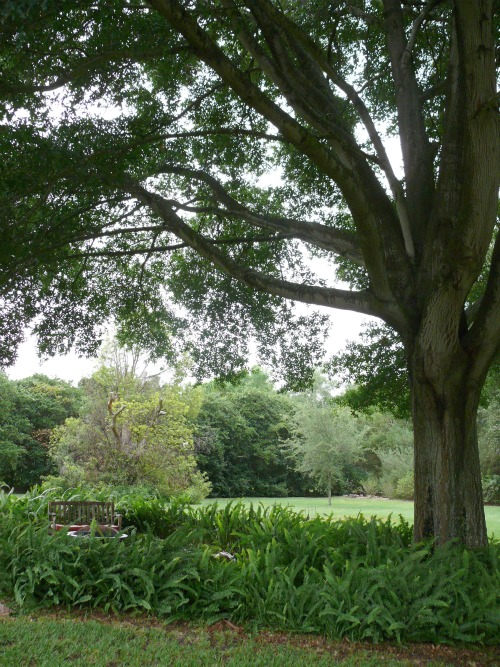 All images by Birch + Bird
So, that's our new house…well, part of it, at least.  I can't wait to share with you the journey to making it our home.  Enjoy the weekend!