May 29, 2013
It's been a somewhat gloomy week so far (with rain and dark clouds galore) but thankfully there is plenty of sunshine brewing, just in time for the weekend! I am so excited to be hitting the road for our first Spruce Girls (+2 husbands and a newborn baby 🙂 road trip! We're heading down to Spokane, WA for The Farm Chicks Antiques Show and have been looking forward to this for months. Between us, we're driving a cargo van, mini van and an SUV with a trailer in tow…plenty of room to stock up on "new" vintage goodies. We're hosting a Ladies Night at the shop on June 7th where guests will get first dibs on our haul…click here for more info.
In anticipation of all of the sunshine and happy moments ahead, I thought I'd share some spaces with pops of one of my current colour crushes, marigold yellow. It doesn't take much of this bold hue to provide big impact to room and, as you can see from these examples, it works well with most colours…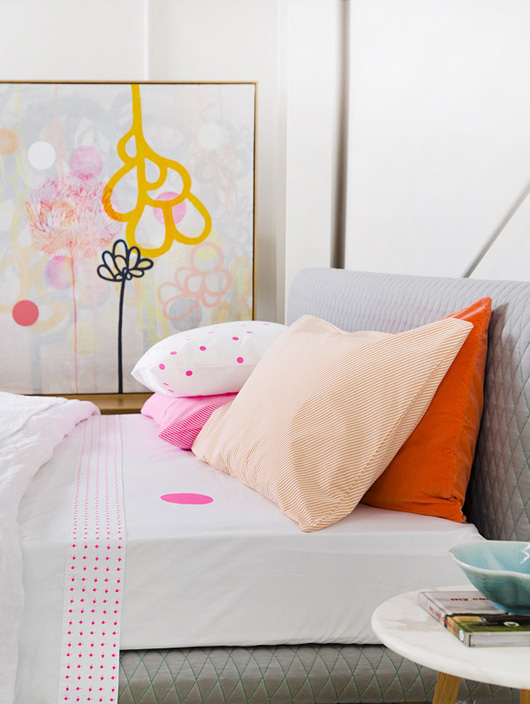 Castle via The Design Files. Photo by Jason Busch.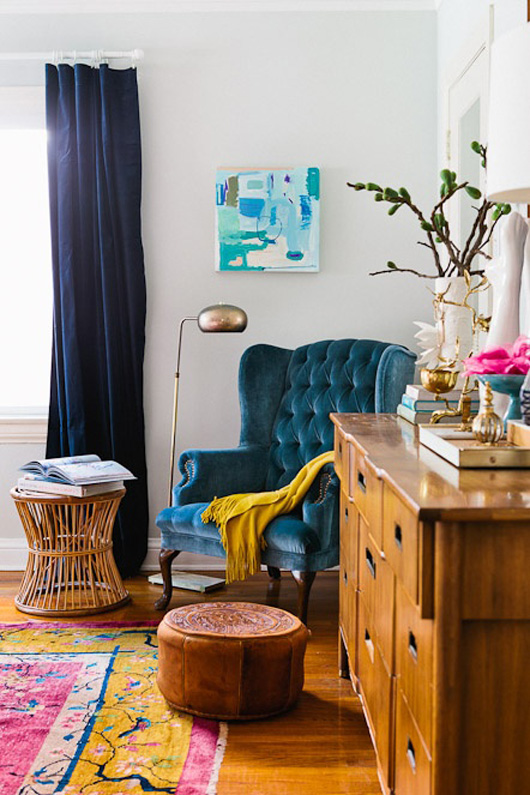 Emily Henderson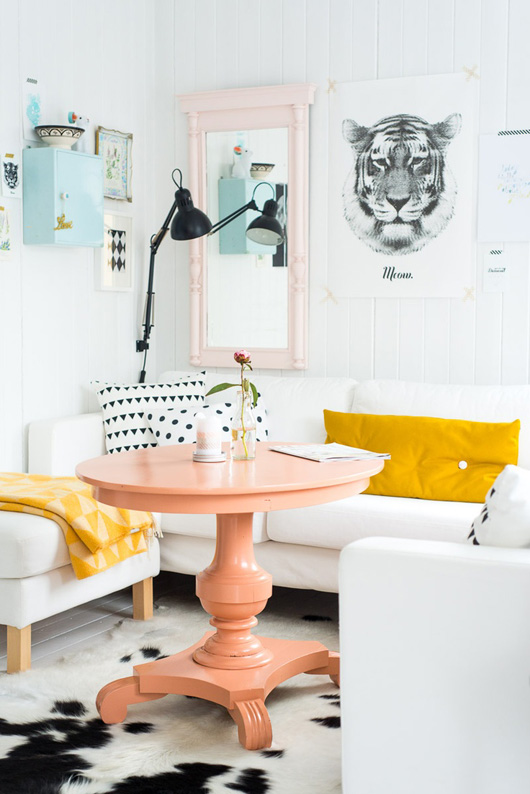 Fjeldborg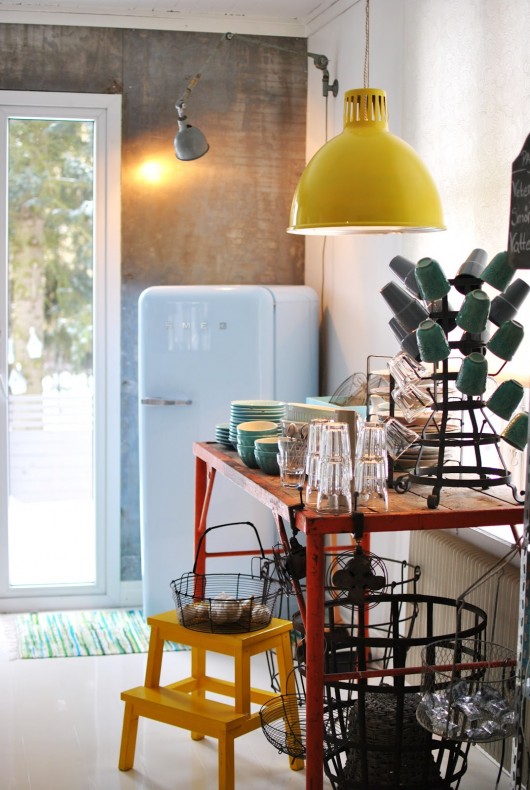 In My House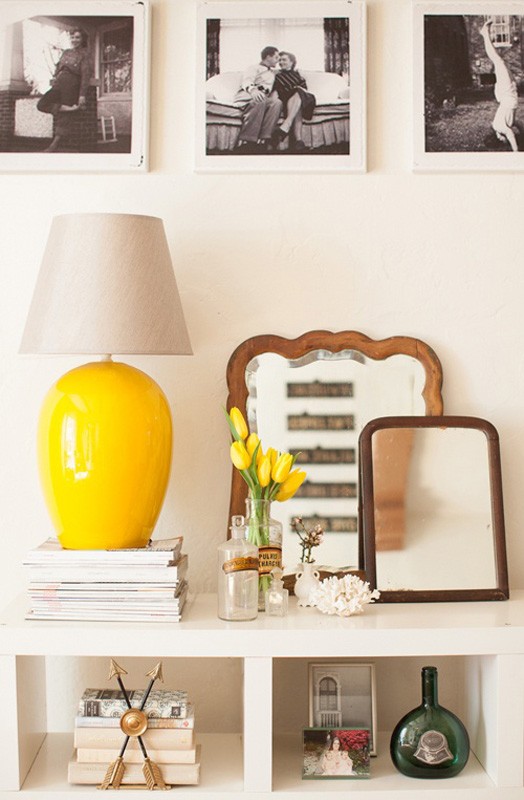 Design*Sponge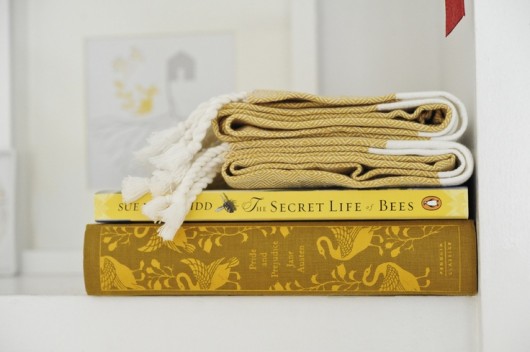 Tracey Ayton Photography
Remember Monday's post featuring calm neutrals? While the overall feeling of today's post is more bold and energetic, if you notice, each of these spaces has white walls and a mostly neutral background. It's amazing what a pop of colour can do, isn't it? Have a bright Wednesday 🙂