March 5, 2014
Living on the West Coast, we're no strangers to wood. It literally surrounds us in live forests and is one of our most used building materials and resources for export. While I would never balk at painting out dated finishes (like those weird bleached pink cabinet doors of the '80s or that shiny orang-ey oak of matching dining sets or lacquered cherry anything) I'm definitely a big fan of highlighting exposed wood throughout the home. It brings so much natural warmth to a space, especially when balanced with other finishes and textures to keep it from looking like a hunting lodge (not that I wouldn't enjoy a good hunting lodge, especially with a roaring fire and hot toddy in hand but you get my drift). Our own ceiling (which you can catch a glimpse of here and here) are original circa 1969 cedar tongue + groove and were the selling feature when we first walked through the front door 6 years ago. I love them just as much now as I did then, especially when it rains. We have no attic and it really feels like we're cozied up in a cabin in the woods (or possibly a hunting lodge) with raindrops (and often pinecones) pattering down overhead. Here are some great spaces made even better with the addition of natural wood accents: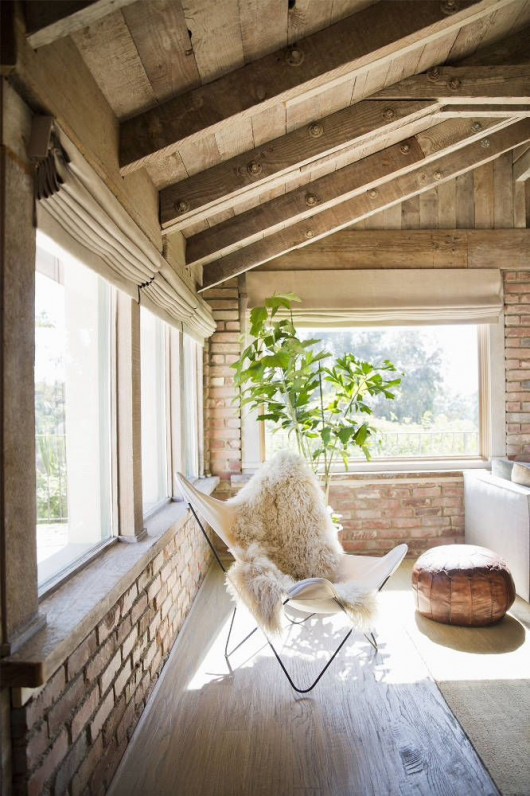 Domino. Photo by Brittany Ambridge.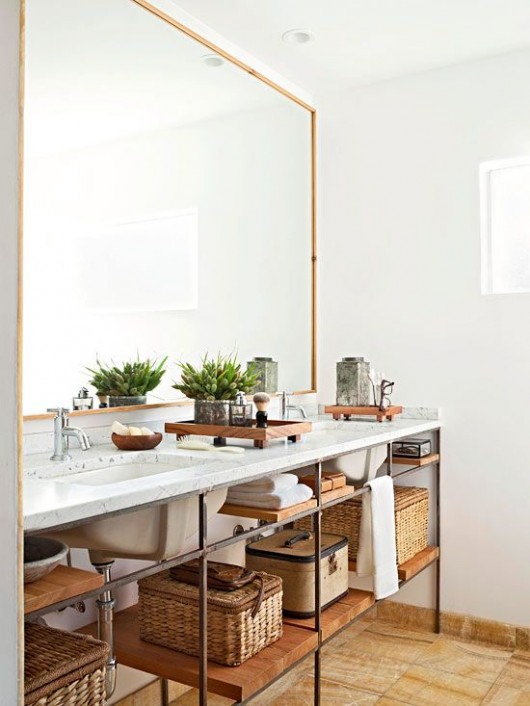 Better Homes & Gardens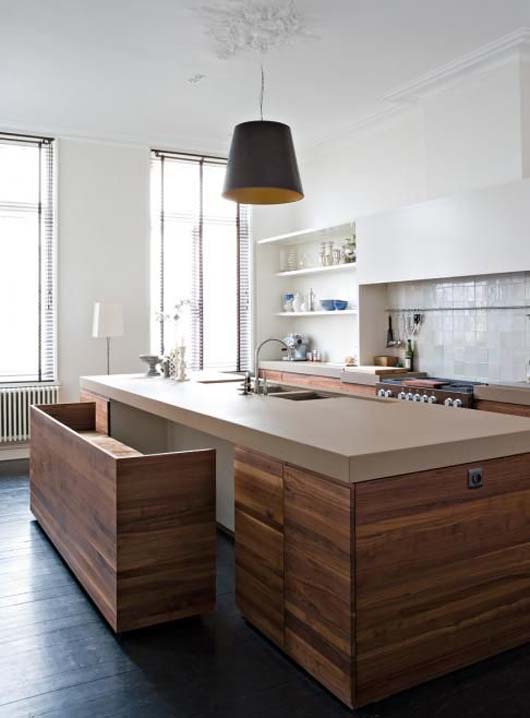 RTL WoonMagazine
How genius is the above bench? Seriously, such a great idea especially for entertaining when it can just be tucked out of site or pulled out in a pinch. I also love that the designer chose a different wood colour than the floor to make it stand out. Not a fan of anything matchy-matchy, can you tell?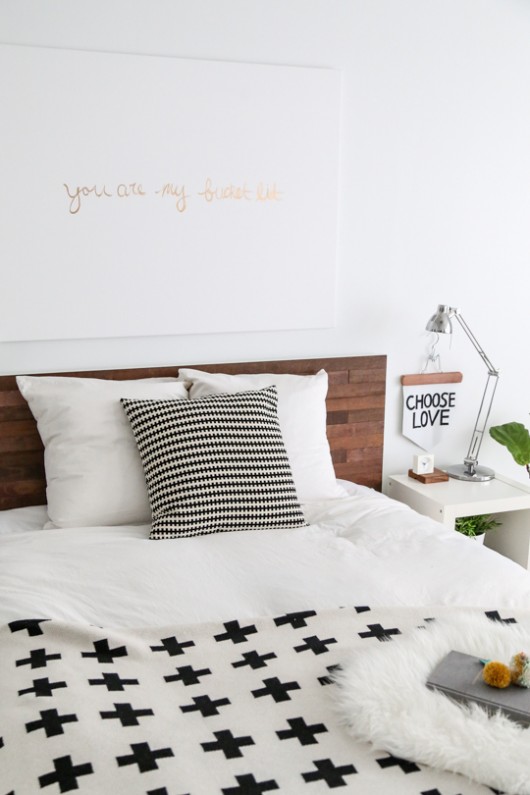 Sugar & Cloth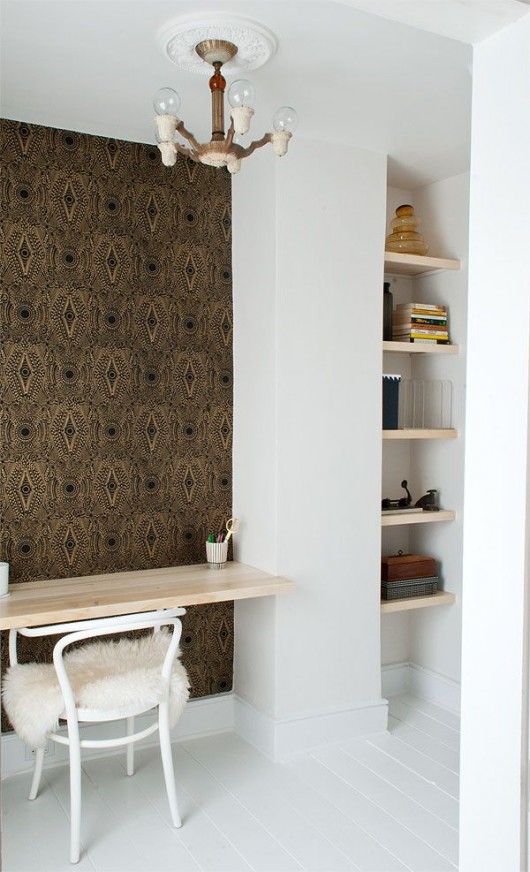 Manhattan Nest
See the last picture? It's a fabulous reno of a formerly hideous space (so rude, I know but you really have to see the entire transformation to see what I mean!) and I love how Daniel painted out the original wood floorboards (gasp! don't worry, they were in really bad shape) before building a natural wood desktop and floating shelves. What do you think? Well, I'm off to the shop now to sort through the vintage treasures that my partner Jessica and I bought yesterday (we went on a mild spree South of the border!) before a creative brainstorming session with the rest of my Spruce girls. Have I mentioned before that I love my job? Because I do 🙂