July 5, 2013
Happy Friday, all! My sweet family is home and we're all heading up into the wild to celebrate our friends' wedding for the weekend. But before we hit the road, I thought I'd share some quick before + after pics of my chimney painting project. I think you'll agree with me that the white is such a refreshing change and its brightened up the rest of our open-plan main floor dramatically! Painting brick is no easy chore but I used a concrete roller (it's extra thick to get into the cracks) and a regular paint brush. We originally painted the brick when we moved in 5 years ago and it covered so much better the second time round, although there's no quick and easy way to paint brick or stone. I used 2 coats of Cloverdale Paint (self-priming low VOC latex, leftover from our main floor walls) colour matched to Benjamin Moore's White Down. Come take a peek…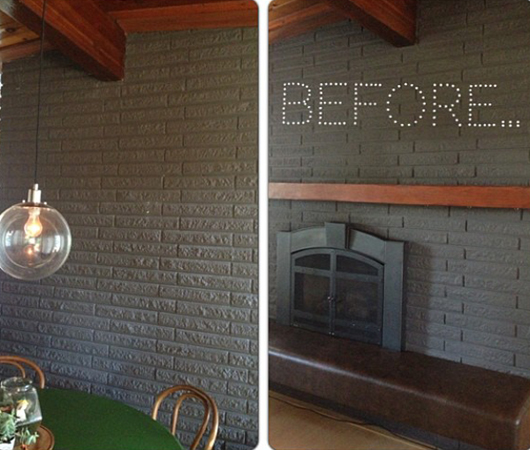 The chimney is floating between our dining area and living room and is the very first thing you see when you walk in the front door. We originally chose dark charcoal grey because the existing paint colour of the main floor walls was a slightly lighter grey (we liked it a lot at the time) but we painted the walls just over a year ago and it was high time the chimney stepped over to the bright side too…voila!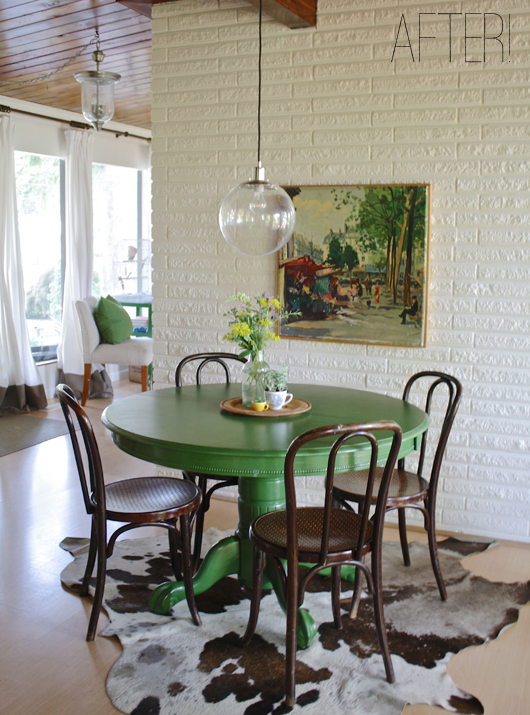 I love the fact that my bentwood chairs really stand out against the white backdrop now! While I still like the green of my table, it's got quite a few scuffs and felt marker stains on it so I think I'm ready to try out a different hue on that too…maybe navy blue? What do you think?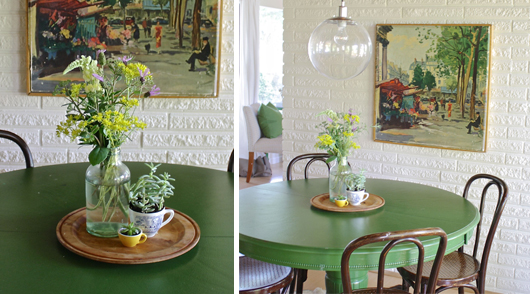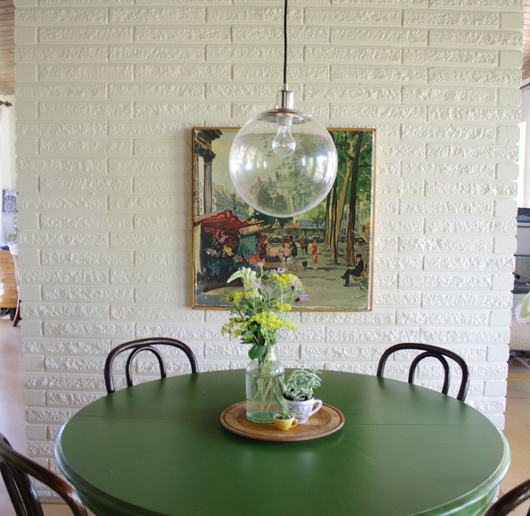 We've got a nice beefy mantle and the previous owners were smart enough to upholster the slate hearth in a hard-wearing vinyl (thanks Jen ;), safe for little heads and it doubles as extra seating when company's around. I'm pretty pleased with how my vintage art all pops now…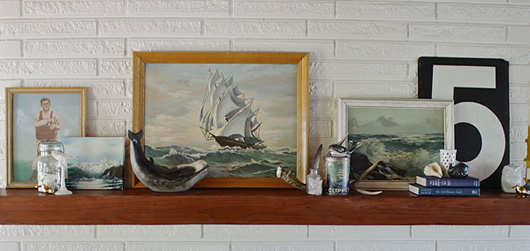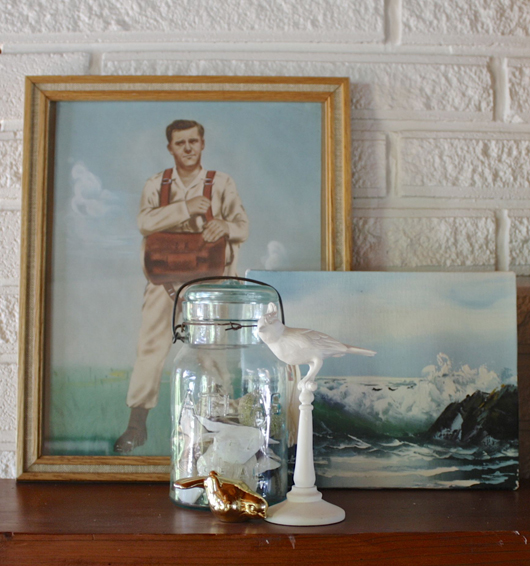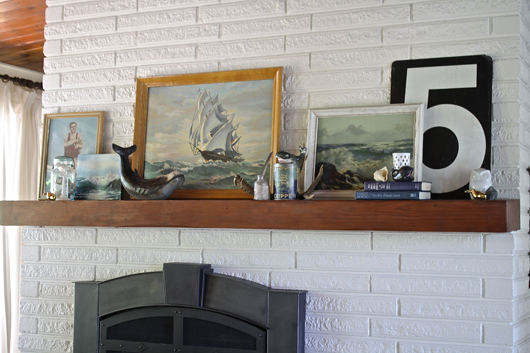 It felt so amazing to get a project completed, from start to finish, with absolutely no interruptions! Already feeling inspired to tackle something new…maybe next week 🙂 No tunes to share with you today but I'll be back to chat on Monday. Have a wonderful weekend!