November 15, 2010
If you've never visited an Anthropologie store, you need to. It's worth a really, really long drive. I promise. Whomever is running the show around there knows exactly how to pull at my heart strings. The creative details that are poured into each square inch of the stores are impressive to say the least. From the interior design, the hand picked, antique display tables and shelves, the one of a kind vintage finds and pieces of art hanging in and amongst the merchandise…and the clothes, the bags, the housewares, the linens and the furniture.     To. Die. For.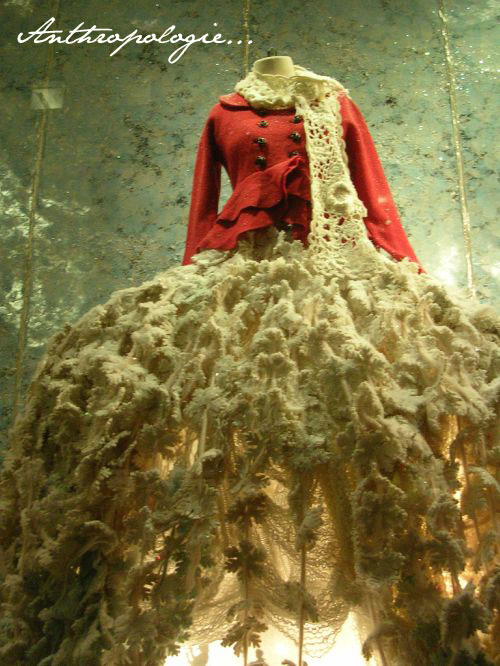 Before you even walk in the door you are greeted with incredible window displays.  Painstakingly created by local and talented artisans and crafters, each display is unique. They are more akin to art installations rather than window displays.  Take a look.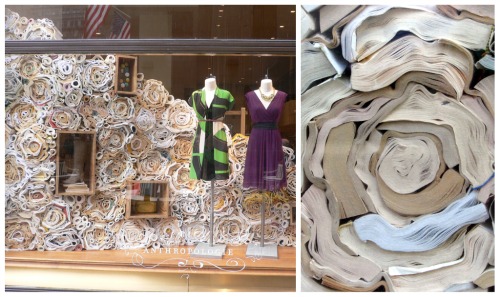 Jan-Willem Poels, dreambird
Changed seasonally, the windows are based upon a common theme and materials are passed onto the artists to do as they wish.  I particularly love the use of recycled materials and the window below is made mostly of tossed plastics.  Intricately cut and assembled water bottles, soda can holders, and strapping turn into a magical snow scape in this window display.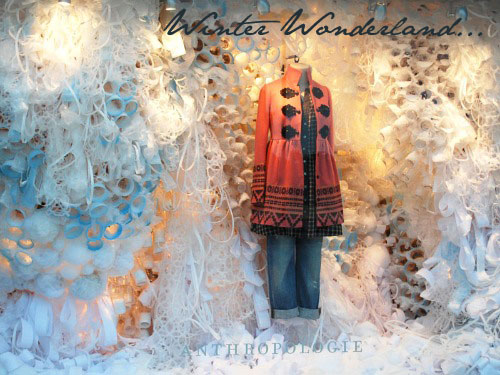 Presently, Anthropologie is hosting holiday window display workshops at designated stores across the US and one in Canada.  So, if you are lucky enough to live close to one of the stores that is hosting a workshop, you should really check it out.  And if you do go (or have been),  we'd love, love to hear about it.  And bring your camera, they are permitted.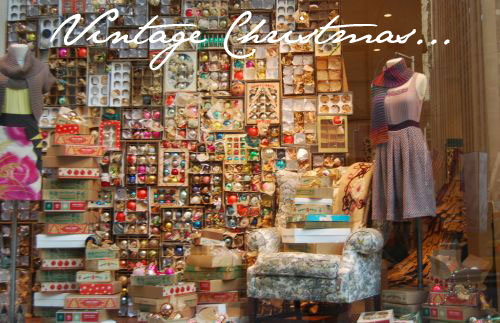 We haven't even stepped foot into the store yet!  And I've got a serious craving for some Anthropologie browsing.  Anybody in?