May 10, 2012
Oh my, I think this week has gone by just a tad too quickly! I've got a few important market to-do's to check off my list before the weekend and I still have Mother's Day to think about, not to mention little ones to cuddle, a house to clean and cupboards to fill with at least a few groceries…busy days! But, like all good procrastinators, I have found squeezed in some quality time on Pinterest and while looking through my boards the other day, I couldn't help but notice that rafters and beams seem to be a key architectural feature in many of my favourite spaces….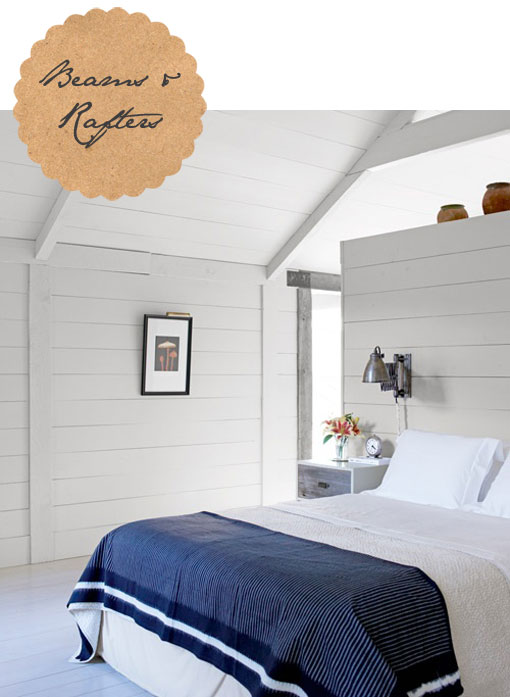 Country Living. Photo by Mikkel Vang.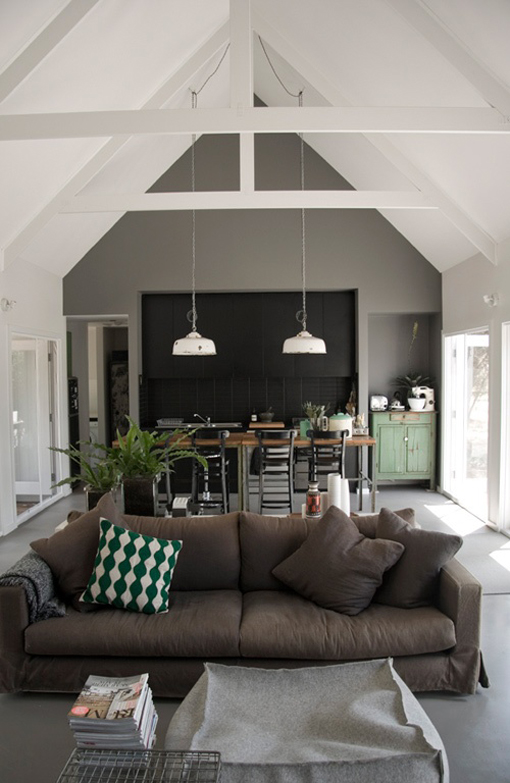 Grey Gardens via Design*Sponge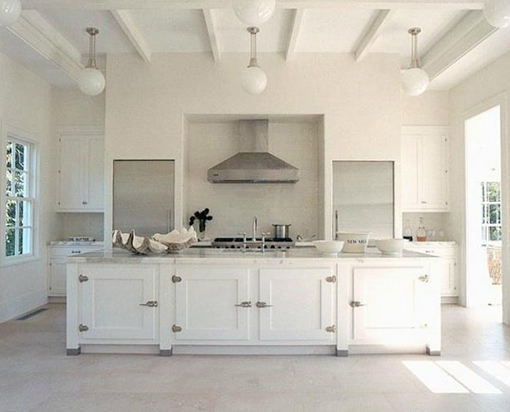 Haynes Roberts Inc via Remodelista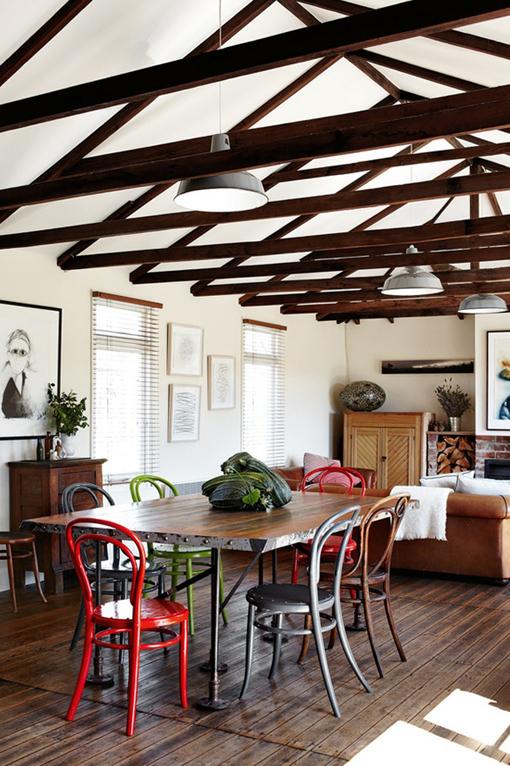 Homelife. Photo by Sharyn Cairns.
From rustic wood cabins to modern white and the combinations in between, I'm not too picky! I just love the character and lofty effect that exposed rafters bring to a home and they seem to allow so much light to pass through each space, don't you think? White or wood, which do you prefer?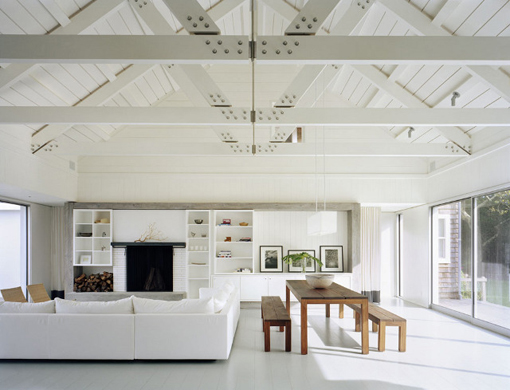 Robert Young Architecture & Interiors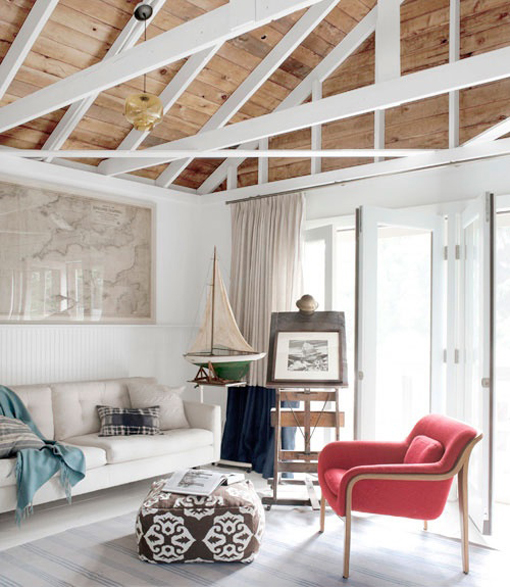 Country Living. Photo by William Waldron.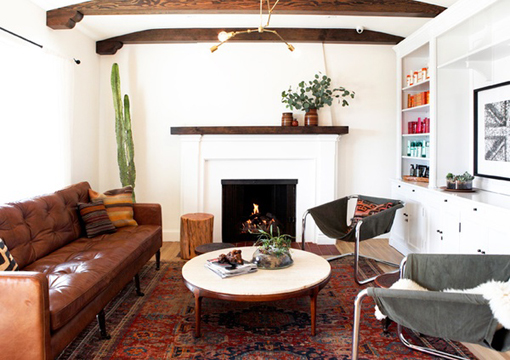 Morrison Hair. Photo by Laure Joliet. Styled by Morgan Satterfield.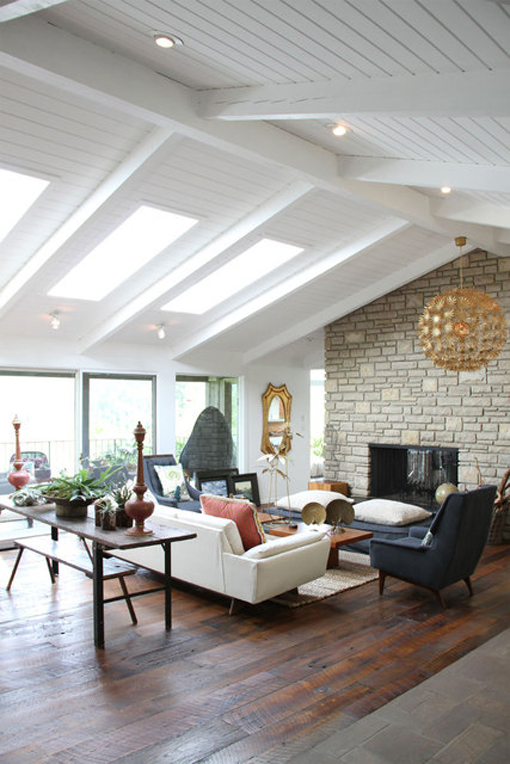 Amy & David Butler's home on Apartment Therapy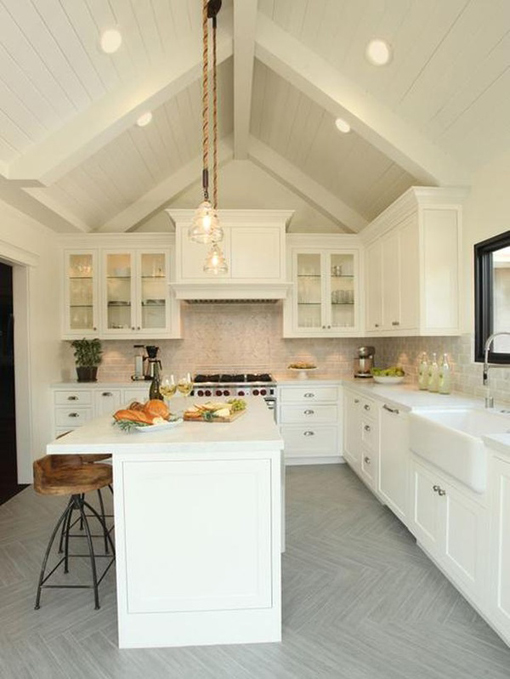 HGTV
Well, I'm off to a Mother's Day tea at my daughter's preschool before checking in at our market space and having a conference call with Rachel. She'll be here with her girls in just a few days and we're all making excited X's on our calendar. Hopefully, we'll be able to squeeze at least one more shopping day in before Scout to stock up our own inventory and I'm thinking some wine and sushi will be in order too! Off I go…