March 1, 2011
I've had my eye on the little online shop, Three Potato Four, for a couple years now and I've  found myself lost in their goodies many, many times.  Stu and Janet are a husband and wife team with 2 kidlets running under foot .  I have to say, they have done it up right.  Their shop is filled to the brim with all kinds of treasures, the industrial and educational items are my personal favourite.  And their charts and maps are unbelievable, even Martha Stewart thinks so.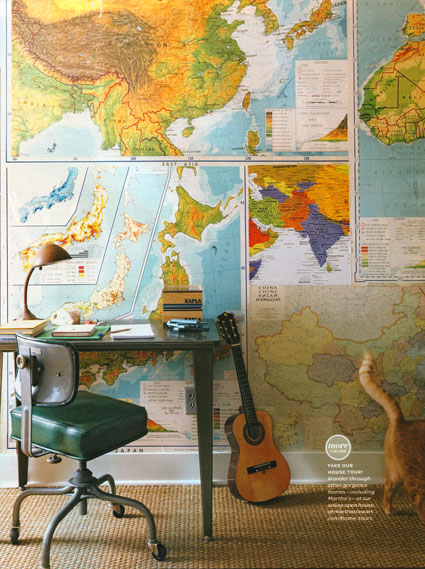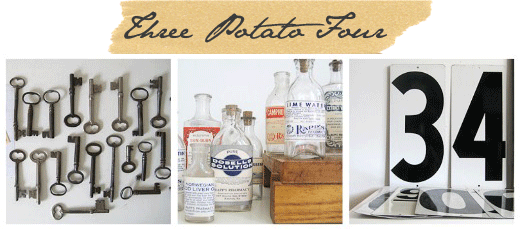 1. Skeleton Keys 2. Medicine Bottles 3. Numbers
Just a few years after opening their online shop, they found a lovely old building to set up shop for "real".  The Three Potato Four brick and mortar shop is only open by chance but you can count on a barn sale once a month.  They happened to have one just this past weekend and I know that we would have been there if only we lived a little closer to Philadelphia.  Here's a peek…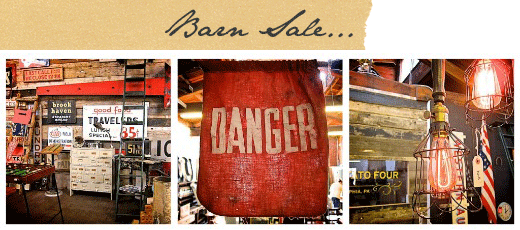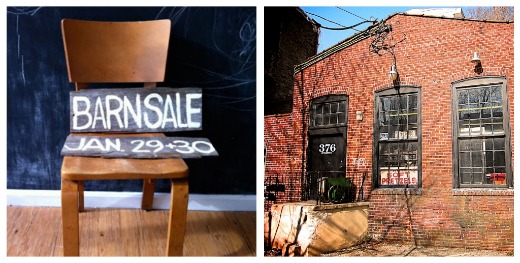 images:  A Continuous Lean
Design*Sponge recently featured the Carpenter abode.  They happen to be customers of Three Potato Four and I think the couple has hit the mark.  This meticulously edited space has the perfect balance of new and old.  The crisp, white walls  and the simple concrete floors are stunning. and create the perfect backdrop.  Their collectibles are left  to shine, as they should.  How great would it be to see your pieces in the featured homes of others!  Stu and Janet should be proud.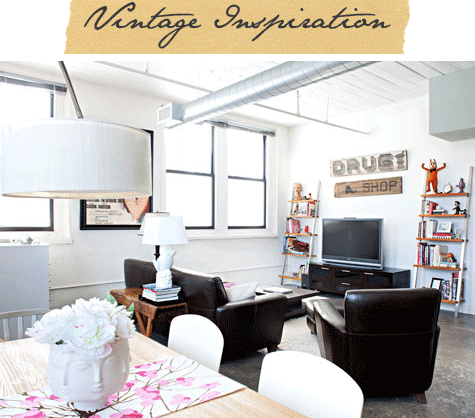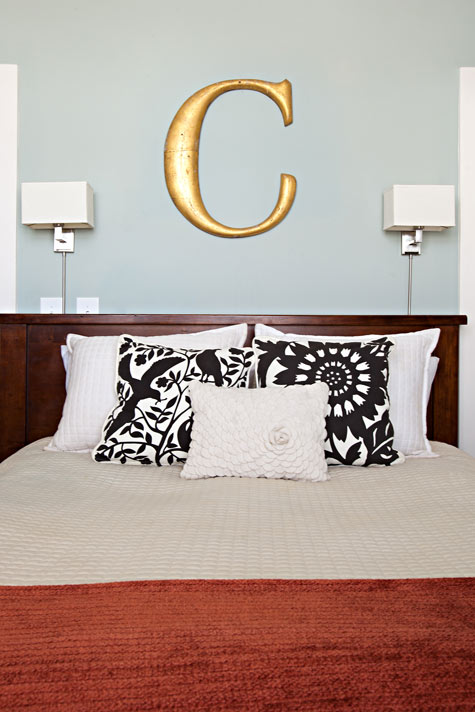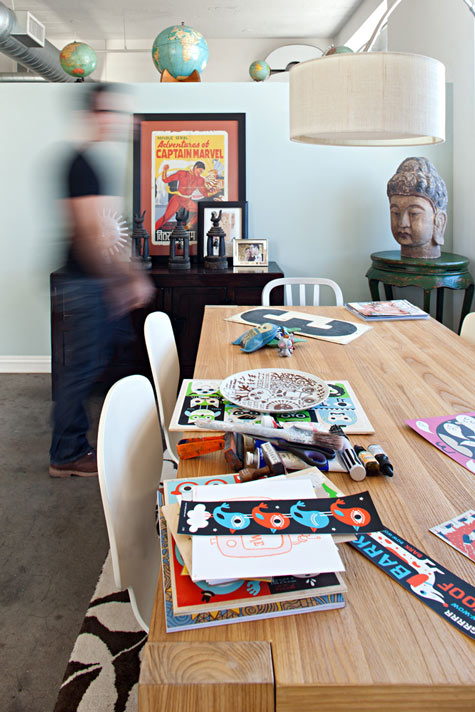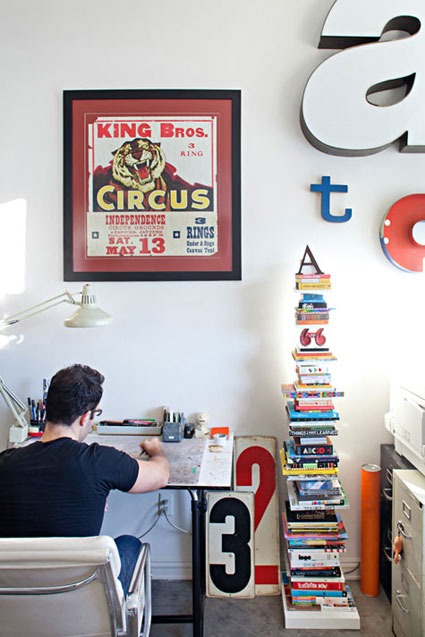 Design*Sponge
A bunch of us gals will be heading down to visit our neighbours to the south, in a couple weeks.  We hope to pack in as much thrifting, picking and treasure hunting as possible.  The treasure hunting is the best part of our job and we certainly haven't done enough lately.  I can't wait!