July 31, 2012
Most nights, after the girls are finally tucked into bed, we unwind in front of the television to take in an episode or two of our favorite shows that are conveniently waiting on our DVR.  While I love watching tv when I have the a quiet moment to myself, I'm not a big fan of them in decor.  I'll be the first one to say that they have definitely come a long way and are much less of an eye sore than their picture tube ancestors.  But the black hole of nothingness can really suck the life out of a room.  In our new home, we only have one living space which I love.  But this means that this is the place where our tv must take up residence.  So, I'm leaning towards disguising it within a gallery of art.  I also love the idea of painting the wall out black or hiding it behind a vintage school map.  How does your television fit into your life?  Right front and centre or tucked away in a back corner?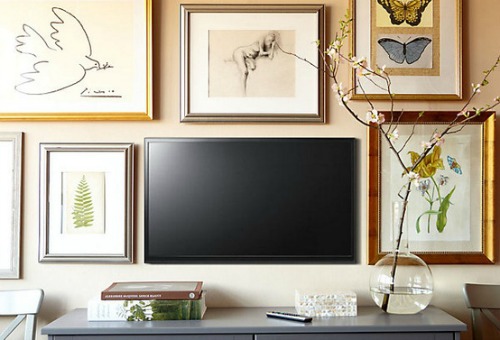 One Kings Lane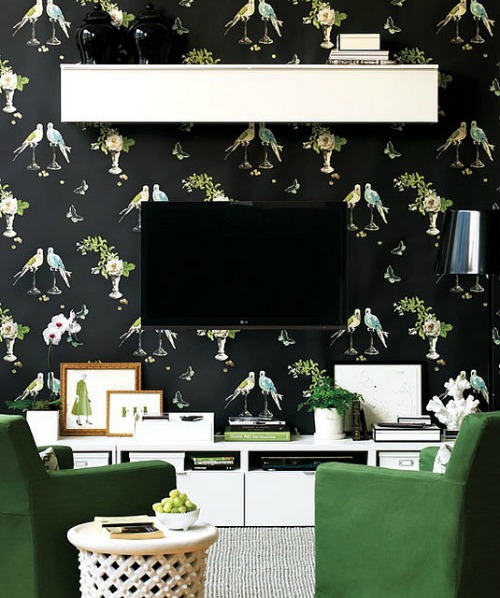 Style at Home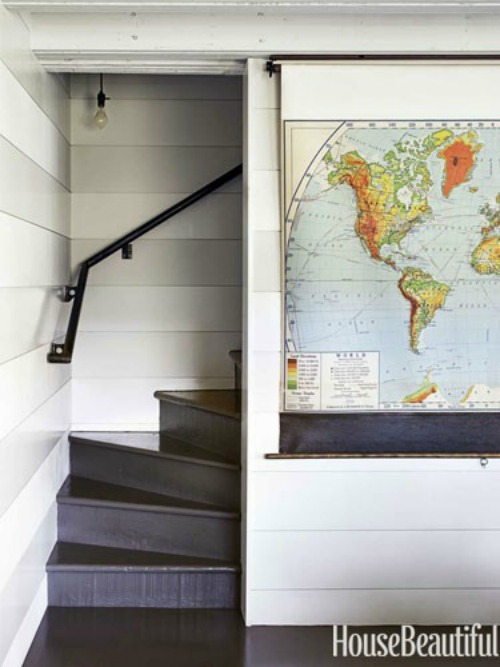 House Beautiful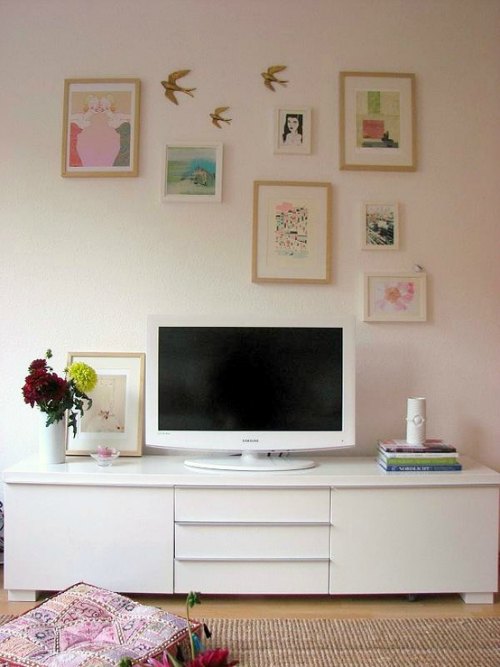 Decor8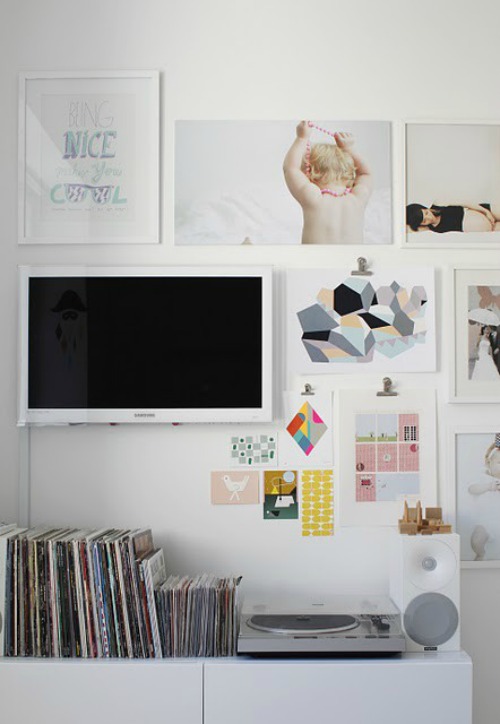 pikkuvarpunen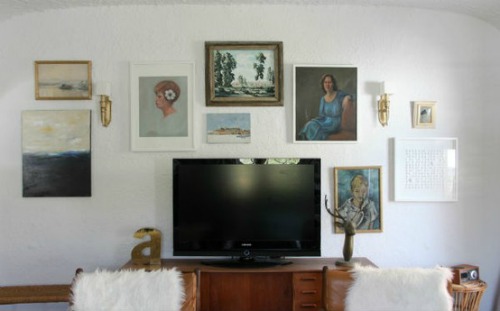 Emily Henderson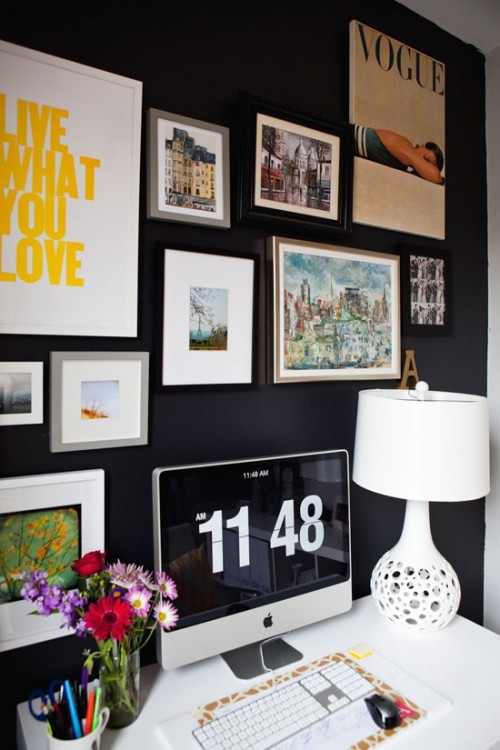 Live Creating Yourself
Televisions.  You can't live with them.  You can't live without them…or can you?