January 19, 2011
It feels like we just rang in the New Year yet already February is fast approaching! I enrolled our youngest in preschool for the fall last week and signed up our middle daughter for Kindergarten a couple of days ago…my, oh, my how they grow! It will also be our middle daughter, Sadie's, 5th birthday at the beginning of February. Thank goodness I had a girl in the month dedicated to all things pink and red!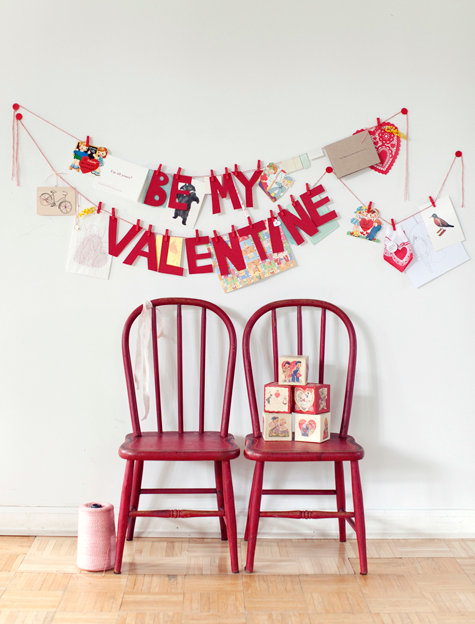 Design*Sponge
Although I don't generally give out Valentine cards  to anyone other than my own husband and children, there are so many adorable paper goods out there these days that I may just have to start.! Vintage and handmade notes never go out of style but if you're pressed for time, here are just a few of my favourites ready to be purchased for the one you love…
I loved these little notes from Mayberry Sparrow so much that I bought enough for the children in both of my eldest kids classes!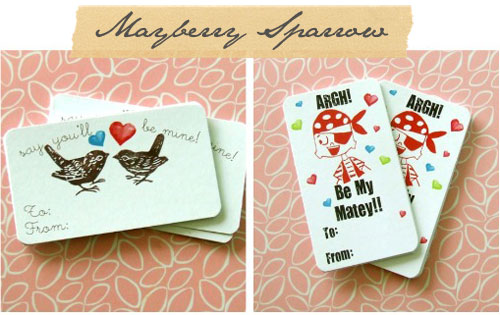 1. Little Love Birds 2. Petey Pirate
Rifle Paper Co. always gets it right! Their pretty illustrations, graphics and fonts just tug at my heart strings and they would be perfect to give or to keep and frame as little gifts for yourself!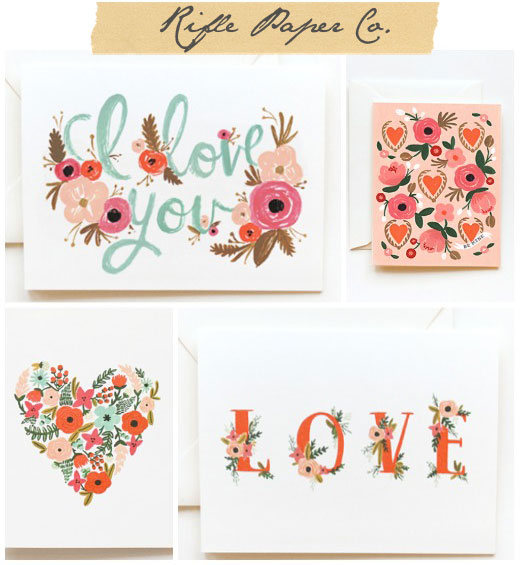 Rifle Paper Co.
Aren't these cut-out cards adorable? They have plenty of "I love you more than…" quips and you're sure to find one that fits the love of your life! I'm loving the bold colours too…
The Frantic Meerkat's selection is the perfect mix of a little bit whimsy, a little bit cheeky and I really love the black and white with bold splashes of red on these Valentine's cards…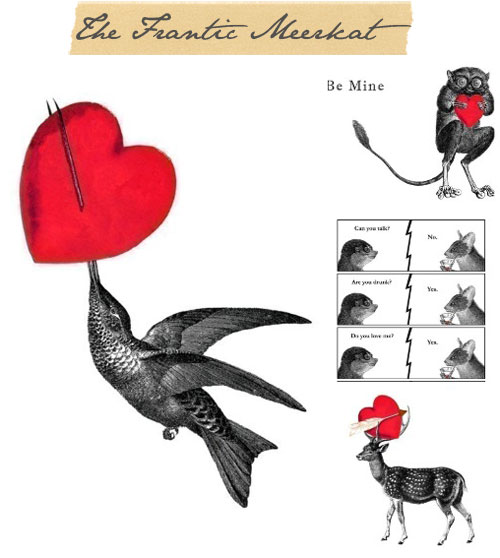 The Frantic Meerkat
Etsy never fails as a source for unique and meaningful gifts and Valentine's Day is no exception. What will you be giving to the one you love this year?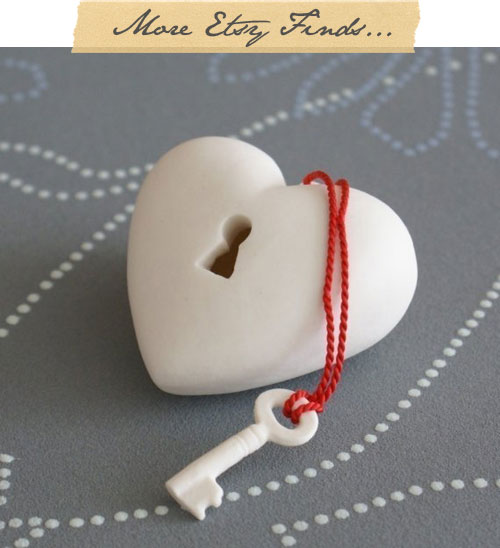 Art Mind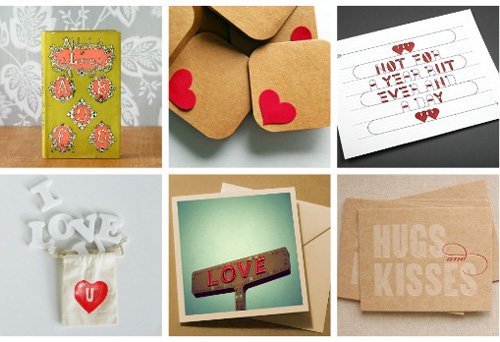 1. Mushroom & Moss 2. The Paper Addict 3. Enormous Champion 4. Gnome Sweeeet Gnome 5. Bomobob 6. Parrott Design Studio
I'd love to hear any of your family traditions for Valentine's Day…please share!