September 1, 2011
As we've talked about several times before, storage solutions and conquering clutter are ongoing issues in both of our homes, something that I'm sure many of you can relate to! No matter what size home you may have, it's easy to keep accumulating "stuff" until all of your hidden storage is maxed out and things start cluttering up everyday living space. Sure, the ideal goal is to make thoughtful purchases and simplify spending (something that we've been making a conscious effort to do this past year) but the truth is, especially for those of us with children, that it doesn't take long for the piles of artwork, beach bags and shoes to get out of control.
Here are some great storage solutions that could be used in almost any room of the house and I have high hopes that Rachel and I may find at least one similar industrial cabinet or locker on our thrift hunt in Bellingham, WA later today! Fingers crossed…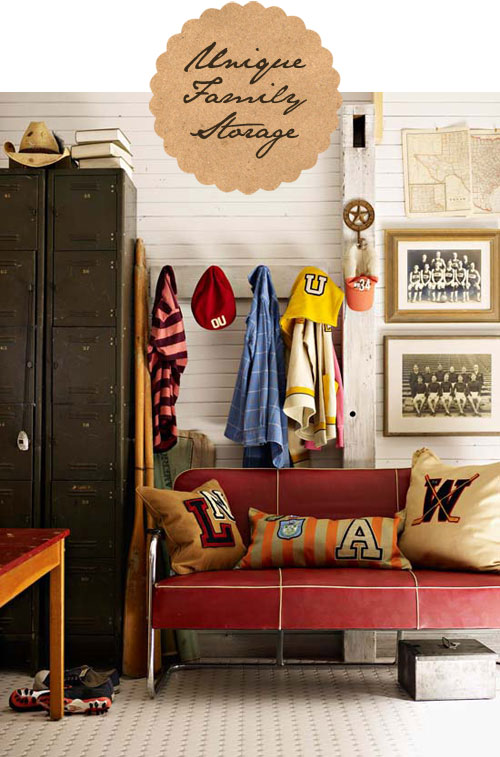 Better Homes & Gardens
Can you imagine how many pairs of shoes, seasonal clothing and other odds and ends that you could fit into this custom cabinetry? A brilliant solution for under the stairs…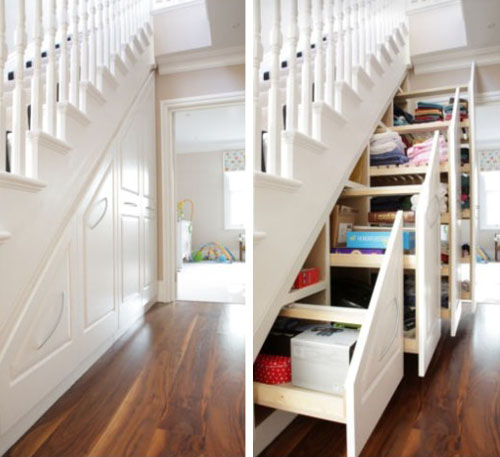 Chiswick Woodworking Co.
The Marion House Book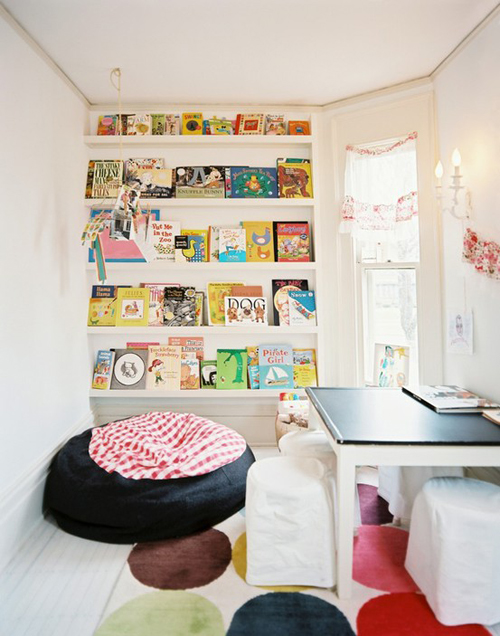 Lonny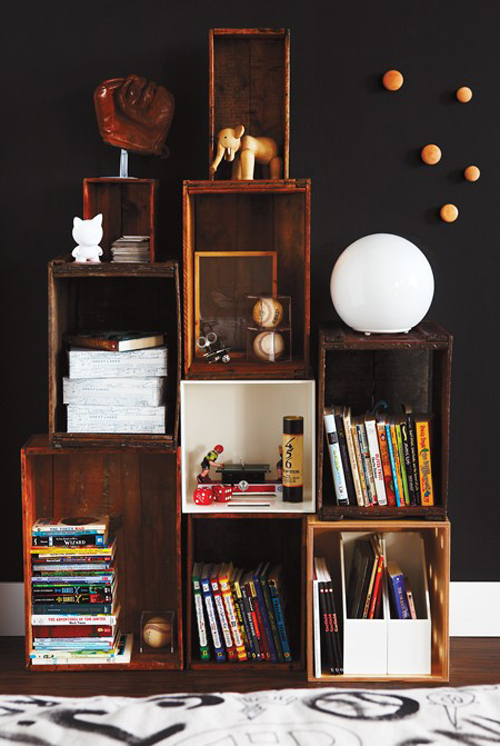 Canadian House & Home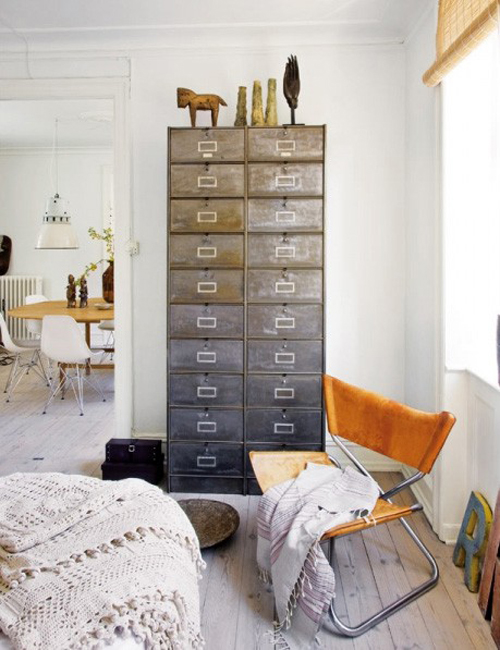 Home & Garden via Little Blue Deer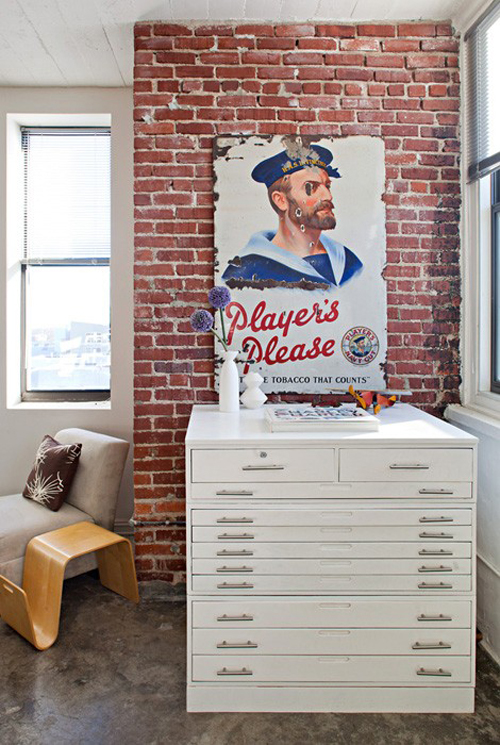 Home of Tad Carpenter via Grain Edit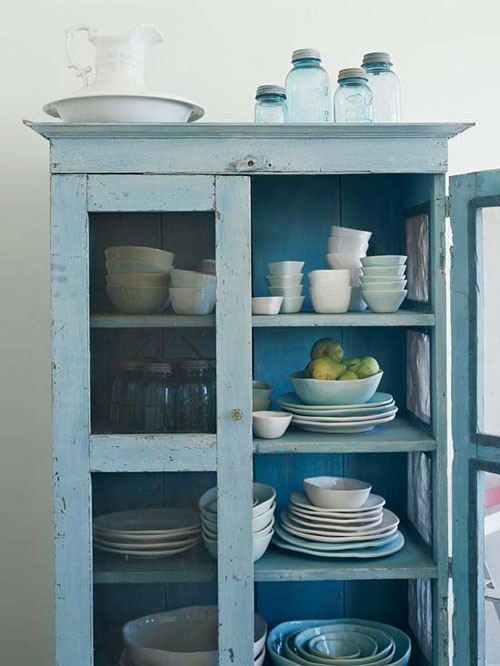 Better Homes & Gardens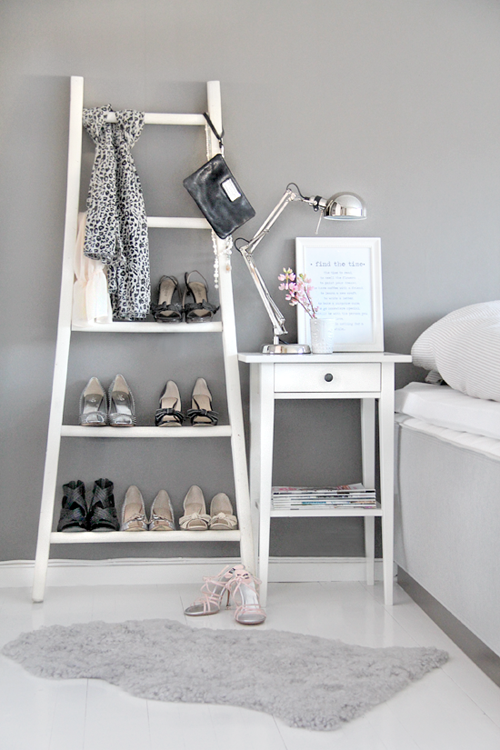 Stylizimo
Vintage suitcases, crates and lockers have long been some of our favourite storage finds but they're getting fewer and far between in our junk hunts. How to you keep your family home in order? I'm constantly purging and passing along outgrown clothing and toys to family friends and the Salvation Army but I think I'll have a lot more luck getting sorted out once the kids are back in school next week. Let's hope that the teacher's strike in the works is avoided completely and that the kids are all at their desks bright and early Tuesday morning!