January 12, 2012
How has your week been so far? Mine has been pretty good, maybe a little busier than usual now that I'm trying to get a few workouts in…ouch! I'm also getting my house ready for a special friend's visit on Friday but I'll be keeping my lips sealed about that for just a little bit longer…sorry but I couldn't resist just a little tease! All of this talk of relocating and family adventures (wasn't that French home Rachel featured yesterday gorgeous? And to move their whole family to France? Amazing!) has got me feeling a little bit restless. It was about this time last year that we were getting ready to head to Mexico, so that may have something to do with it, but I'm feeling like I'm due for a little bit of travel or adventure. I've also been feeling a little restless about my house as I've been reorganizing and sprucing it up for Spring. I love it and it's a very good fit for our family (for now) but there is one room that just doesn't quite hold my heart the way it should…the kitchen.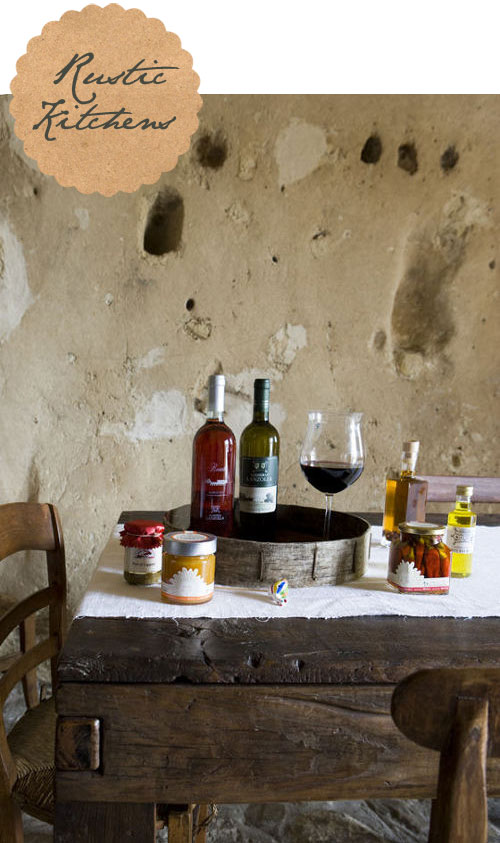 Photo by Jordi Canosa via Desire to Inspire
Now, as we all know, the kitchen is truly the heart of the home and somehow guests are always drawn there for parties and gatherings. We went to a Halloween party last year with about 8 other couples and we literally never left the kitchen. For hours! Albeit it was a very large and fabulous kitchen but none of us felt the need to take a few steps over to the equally large and fabulous living room…the kitchen is where it's at! While visiting Will over at Bright.Bazaar, I saw his post on West Elm's Rustic-Industrial Inspiration and felt my restless heart beat a little bit faster…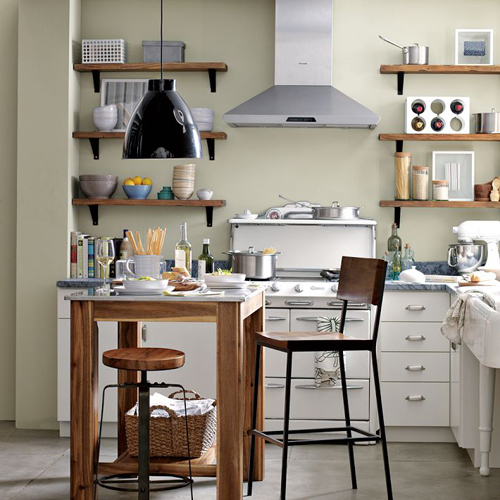 West Elm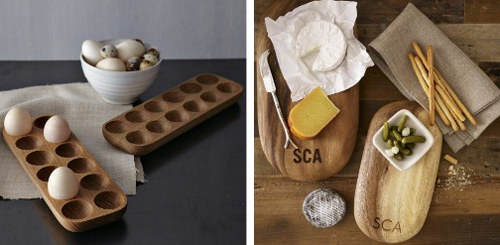 West Elm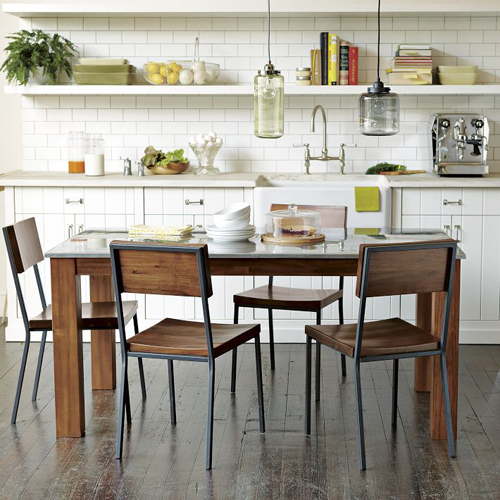 West Elm
The folks over at West Elm seem to get it right every time, don't they? Clean lines, industrial metal accents, rich wood tones…yes, I would very happily add all of these ingredients into my dream kitchen. Here are another few example of some rustic cooking spaces…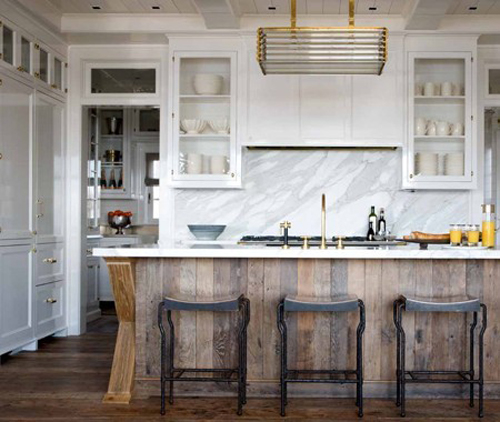 Celerie Kemble's Black and White via Canadian House & Home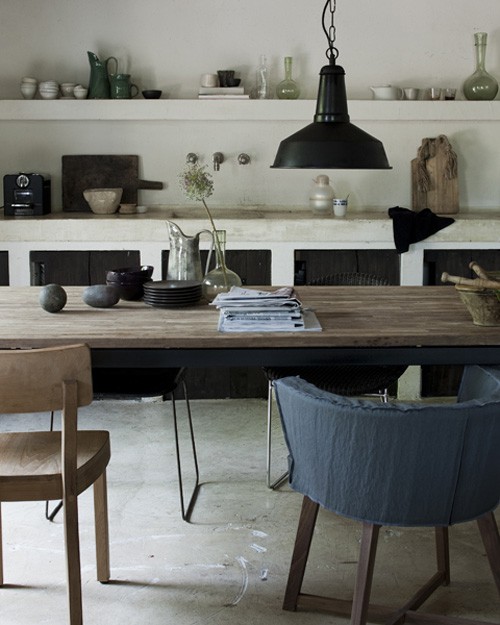 Jeroen van der Spek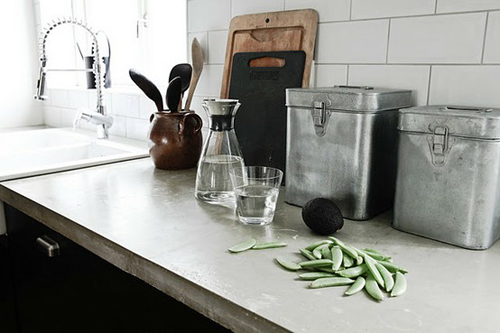 Hege Greenall-Scholtz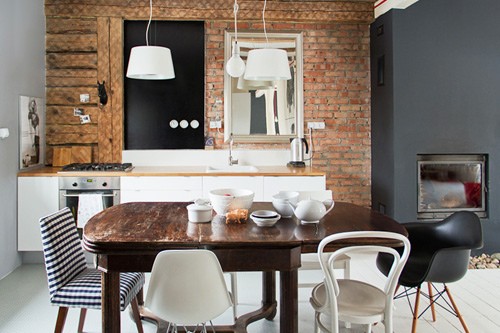 Decor8 via Stil Inspiration. Photo by Joanna Gwis.
It's the little details that will bring warmth to such rustic spaces. Art, vintage finds, dishes, cookbooks and accessories can all add colour and personality…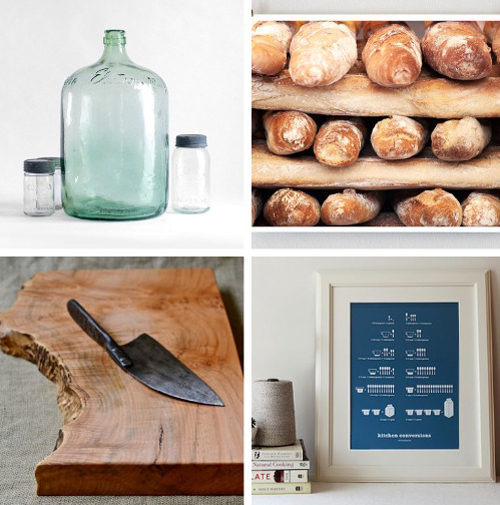 1. Hindsvik 2. Little Brown Pen 3. Red Onion Woodworks 4. Sweet Fine Day
Now that I got that out of my system, I can focus my energies on doing a thorough Spring clean of my house. Thankfully, I've got a good chunk of time sans kids today to scrub away in peace and to dream of  the journeys and adventures to come! If only my house would stay clean overnight…wish me luck!