April 6, 2011
I noticed that there were blossoms on the trees yesterday on the way back from picking up the girls.  They are such a welcomed sight.  Don't you think?  The rain has kept us inside for far too many days and  I need to make more of an effort to get outside to notice the subtle changes between Winter and Spring, even in the rain.  Hopefully today, I'll get outside to enjoy the fresh air and maybe clip a few branches from our Japanese maple to take inside.  My husband, who I can always trust on for the latest weather report, said there is a chance of sun.  Thank goodness.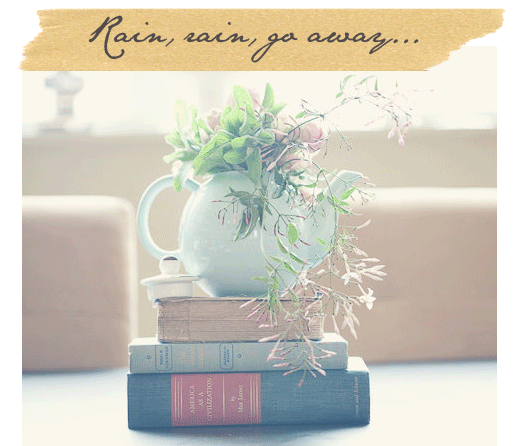 teapot flower arrangement diy from Design*Sponge
I was given a paint by number for my birthday this year that I might have to dig out.  I've never painted one before and I've found it to be very therapeutic.  I thought making these pompom garlands might be just as soothing.  What do you like to do when the rain keeps you inside?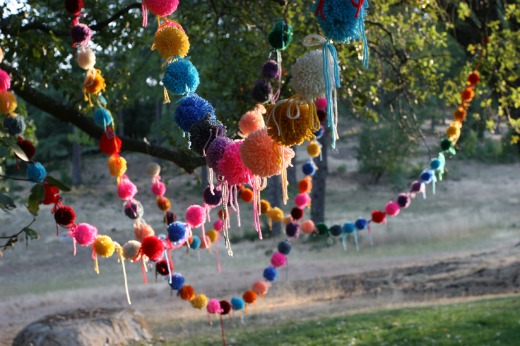 pompom diy from HonestlyWTF
My girls really love crafts and they are usually quite satisfied with keeping it simple but it's nice to do something a little more complicated now and then. And with Easter just around the corner, it's probably not too early to start a few Easter inspired craft projects.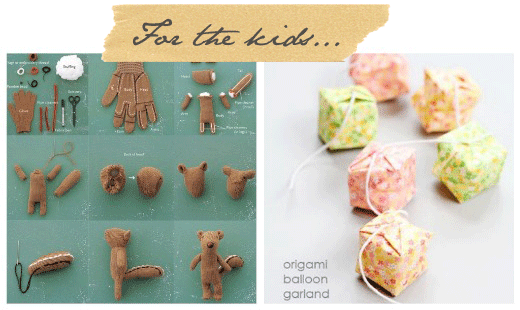 1. chipmunk diy 2. origami garland diy image: Janis Nicolay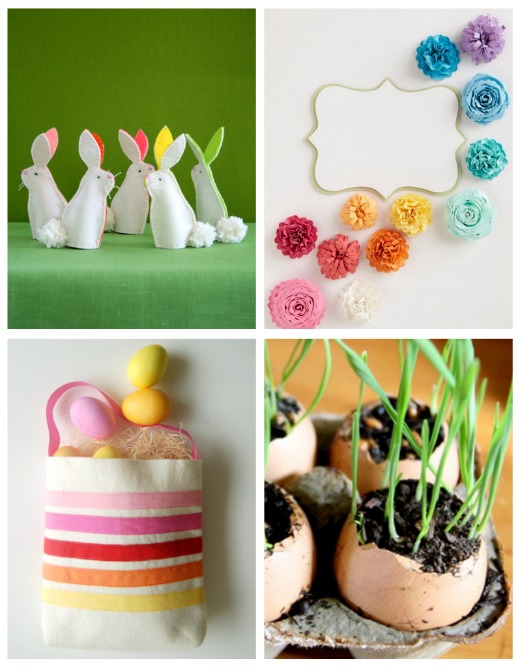 1. finger puppets 2. paper flowers 3. Easter bags 4. sprouting eggs
Now it's time for tea and something sweet.  This Cinnamon Pull-Apart Bread has been calling my name for awhile.  The past week, it's found it's way onto my screen at least three times.  Maybe I should give it a try.  It looks good, doesn't it?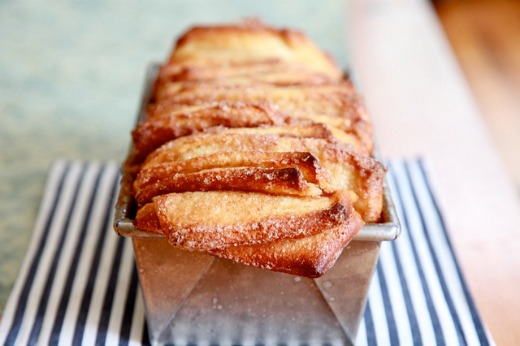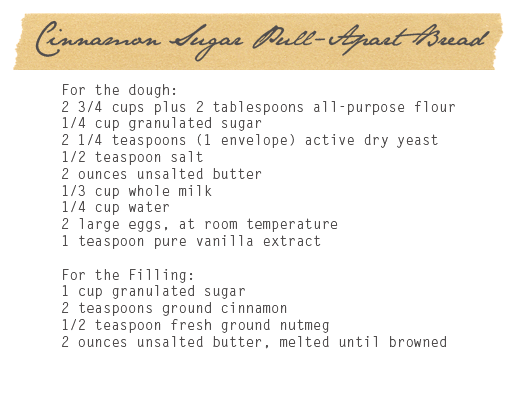 recipe:  Joy the Baker
But first start with something healthy, like an apple.  It might keep those hungry bakers at bay while the sugary-buttery goodness bakes in the oven.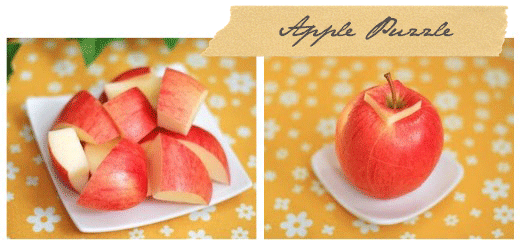 Cute Food for Kids
If you aren't the crafty type, then there is always Pinterest.  Have you spent any time there yet?  You should…but brew some coffee first.