May 30, 2012
Like Rachel said yesterday, we're both recovering from the busyness of our weekend at Scout and unfortunately we're also both sick…too many late nights! But we'll hopefully soon be on the mend so that we can get some more visiting in before she and her girls head back home to Florida. I've gotten pretty used to having her nearby again so I'm thinking it may be twice as hard to see them go this time! But I'm excited to see more photos of their new house (it's amazing!) and to watch from afar as they make it their own. We had a very cool unfinished space to use for our market…all concrete floors, huge windows and lofty trussed ceilings…and I was so impressed by how many of our vendors maximized the height of their booths. I've never been a fan of following to many "rules" in decorating and love seeing homes that push the limits when playing with size and scale…
Mike Hammersmith Inc.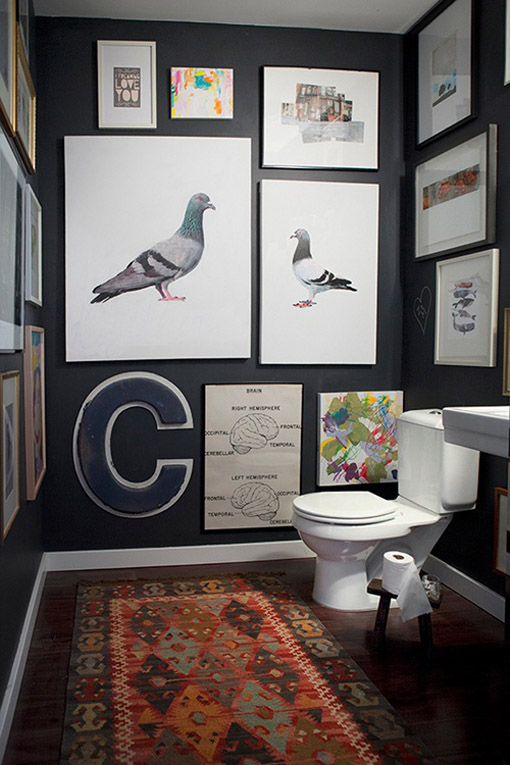 Design*Sponge. Photo by Liz Daly.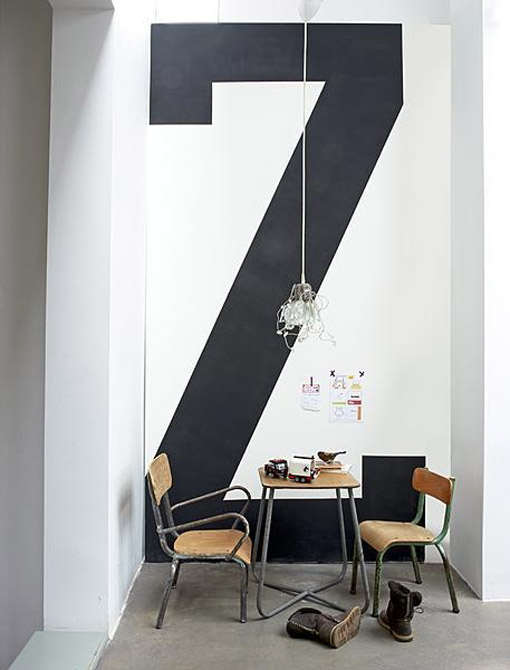 Vtwonen. Photo by Dennis Brandsma.
Over-scale lighting and art are equally effective in drawing the eye up and giving the illusion of more height and it's no secret that I've had my head turned by many an oversize pendant, like some of the ones here and here. How do you feel about super sized accessories in regular sized spaces?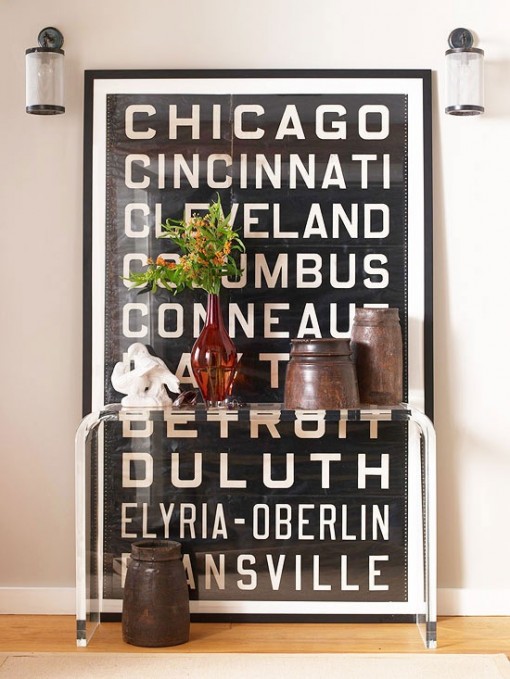 Better Homes & Gardens
Martha Stewart. Photo by Matthew Hranek.
Thuss+Farrell via April and May
We've got a few loose ends to finish up before we put Scout Handmade + Vintage Market fondly behind us and move onto future plans and goals. But we've had many an email in our inbox over the last couple of days asking us about certain vendors and we would love for you all to read more about their personal stories. Tamara and Cynthia of Delish Magazine worked hard to put together some truly inspiration interviews with many of our vendors and it was so fantastic to read through them as we prepared for Scout, hearing their creative stories and how they balance life with work, behind the scenes. So pour yourself a coffee (or two) and take a few moments to read more about these talented ladies who joined us this weekend (in order of feature) over at Delish Magazine. Thanks again to Tamara & Cynthia for all of the time they put into these interviews and for joining us at Scout with their new venture Delish General Store…some great goodies to be had there!
Hello Fletcher! / Local Grain / Jen's Dream Decor / Whatever Lola Wants Lola Gets / Opechee / Bookas / Vintage Cove / Carmen West Creative / Bee's Knees Bodyworks / My Brown Bag Studio / Home Sweet Nest / Divina Denuevo Pieces of II / Sharalee Prang Photography / Creekside Country Home Decor  / Clayburn Comforts Soap / Crystal Clear Boutique / Groovy Glass Girl / Champion Jack's / Vintage Home / Westcoast Baby / Pink Gargoyle Design / Hopscotch Goods for Your Home / The Pink Spatula / Tiny Seedlingz / What Wood You Say / Raggy Girl Vintage / Karla's Specialteas / Twig Home / Jayme Anne Photography
Enjoy your Wednesday!