October 3, 2011
What a fun last couple of weekends we've had, yet so very different! First, our country weekend at Fieldstone Vintage Market and now we're home from our weekend away in Vancouver…we may need a little holiday from all of this fun and excitement! Our city getaway was all that we expected it to be and more…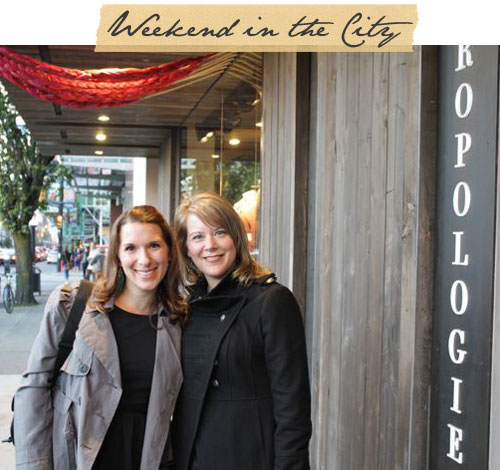 *Funny side note about the photo above: While in line for the book signing, we asked the girls in front of us to take this picture and only much later in the night (at Blend 2011) did we realize that they were from The Cross…Meghan, with whom we've chatted with online plenty of times, and Joanna, who just happened to go to the same high school as me and knows my sister. Small world moment!
Rachel and I headed into the city (after her twins' 6th birthday party!) on Saturday afternoon and checked into the very glamourous Loden Hotel. After a hello to our fellow blogger friends already gathering for Blend 2011 in the hotel, we raced off to Anthropologie and Grace Bonney's book signing for Design*Sponge At Home. What a perfect setting! Jan of Poppytalk's driftwood backdrop was so fantastic and we happy to see the lovely Janis Nicolay busily snapping photos of the whole event! We also bumped into Sarah and Ashley of Spread Love Events and two of our talented Fieldstone vendors,  Nicole and Noelle of Farm & Found and Hopscotch.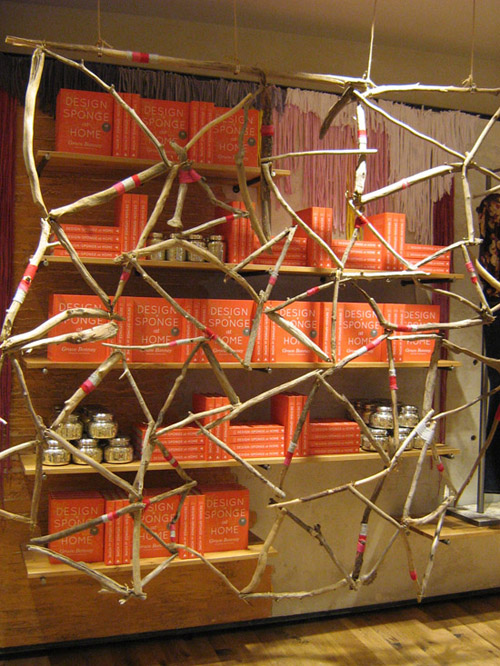 Poppytalk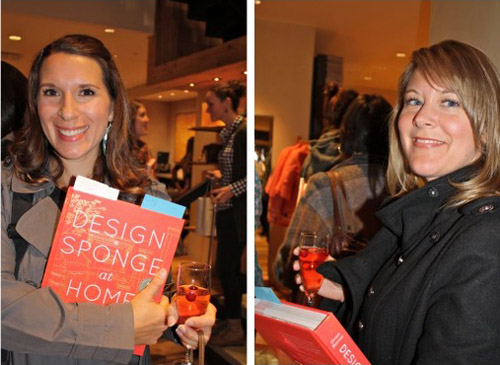 Grace was so sweet and friendly and we were so excited to finally meet her in person after years of reading Design*Sponge daily. I must admit I got a little nervous and star struck…even forgot to turn my camera on for this photo! Today is the perfect rainy day to cuddle up on the couch and dig into my new special edition of Design*Sponge At Home…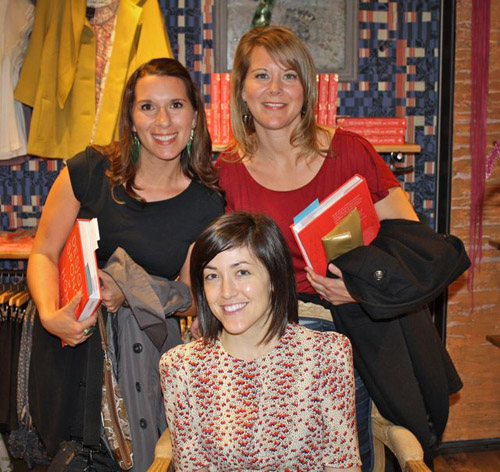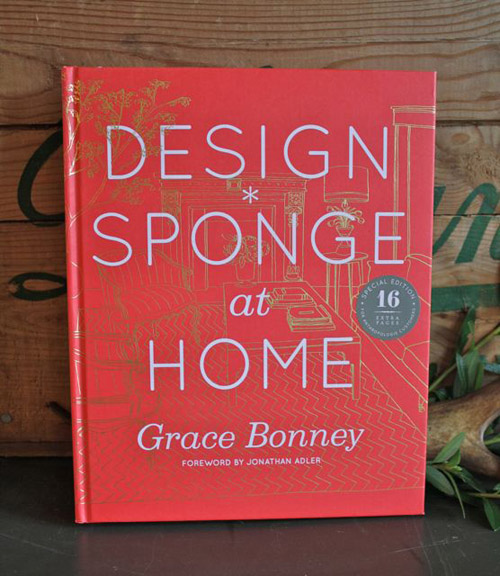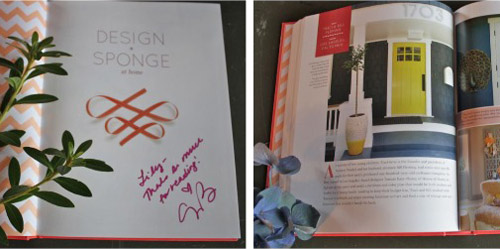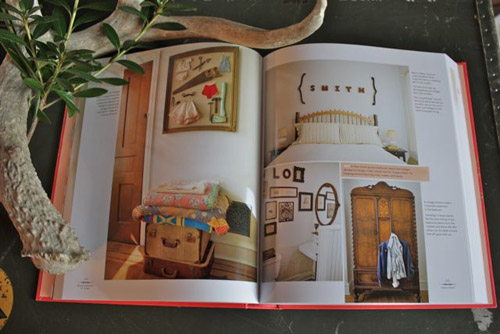 After a quick browse through Anthropologie, we raced back to The Loden where the Blend 2011 party was in full swing! We made it there just in time to glimpse Suzanne Dimma of House & Home on her way out to other IDSWest festivities. The whole evening was generously sponsored by IKEA and we had a fabulous night of chatting with fellow bloggers, sipping wine and nibbling on delicious food.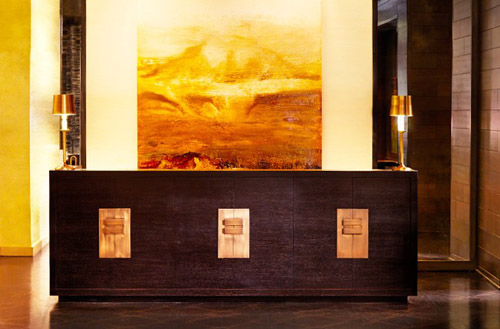 Photo by Sari McNamee of The Lovely in Life
Thanks so much to our lovely Canadian Design & Lifestyle Bloggers West organizers, Barbara, Nancy, Karla and Victoria for working so hard to make Blend 2011 such a great success! Already looking forward to next year's edition…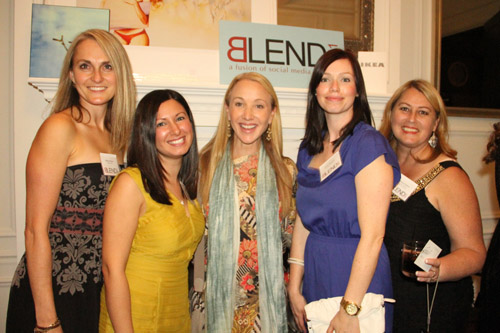 Photo by Sari McNamee of The Lovely in Life
Oh, and I must mention the fantastic goody bags that we all received full of great swag and Rachel and I each walked home with these gorgeous door prizes! I've got this sweet bird painting by the very talented Tracey Ayton propped on my mantel already and I'm sure Rachel's working hard to find a new home for this amazing print by Nancy Marcus. She saw it immediately when we walked into the room and said "I need that picture!"…so happy that she was the lucky winner!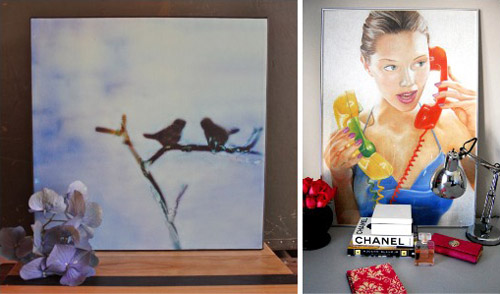 Art by Tracey Ayton and Nancy Marcus
After a leisurely sleep-in in our luxurious room, we went for lunch and then finally made our way over to IDSWest. We were so impressed by all of the displays and amazing vendors present. I've been to other home shows before and have always left feeling disappointed…not so with IDSWest! It was the perfect way to spend the afternoon and I came home so inspired. We met some great people, Hans and Allan of Wide Plank Hardwood, Robert of Smith & Millar, Nicky of Aya Kitchens & Baths, and the ladies over at Interior Matters Bespoke, to name a few…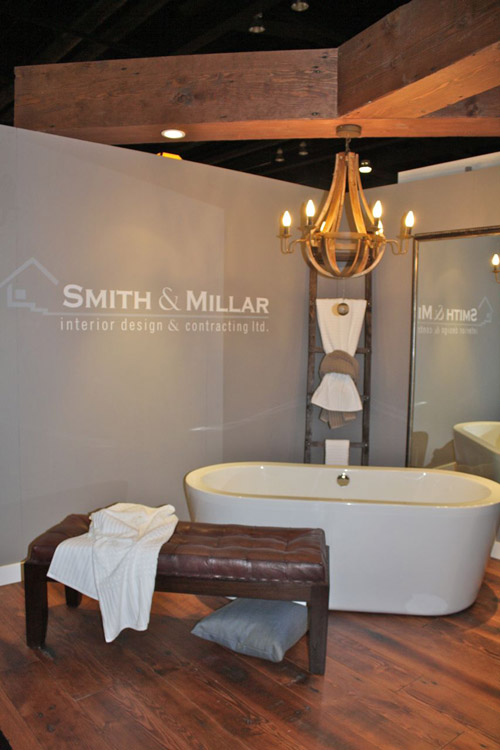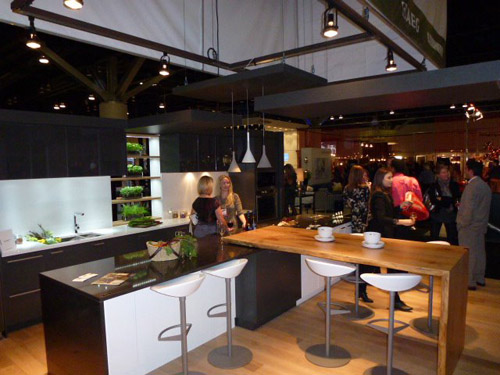 AYA Kitchens And Baths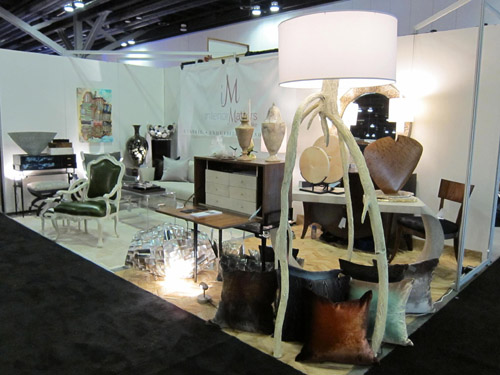 Interior Matters Bespoke
IKEA, the premier sponsor of our Blend 2011 evening, put together a stunning display as well. Rachel and I fell in love with the huge 10-seater harvest table in the middle of their kitchen, not to mention the other rustic touches like wooden cutting boards paired with modern chairs…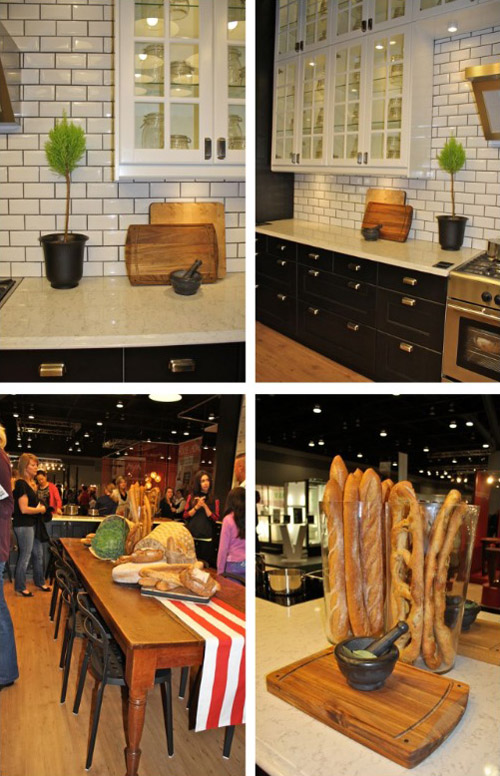 Our favourite trends seen at IDSWest were the mix of organic materials, like rustic wood, mixed with modern materials and clean lines. There are definitely some looks that I'll be working hard to bring into my home over the next couple of months and it feels great to feel inspired and come home with fresh ideas for the projects ahead. Unfortunately, I also came home to a very sick little girl but she seems to already be on the mend and we'll be spending the next couple of days at home until she's better. Feeling a little guilty that my phone battery was dead all day while I was meandering through the design show but I'm very thankful that she was well taken care of by my wonderful parents in the meantime!