July 21, 2011
The skies are still covered with clouds in our part of the world today so I thought I'd share a collection of summery shades of peach and coral to cheer up my west coast friends.  A gentle alternative to the popular orange, these tropical hues look fabulous next to sun-kissed skin.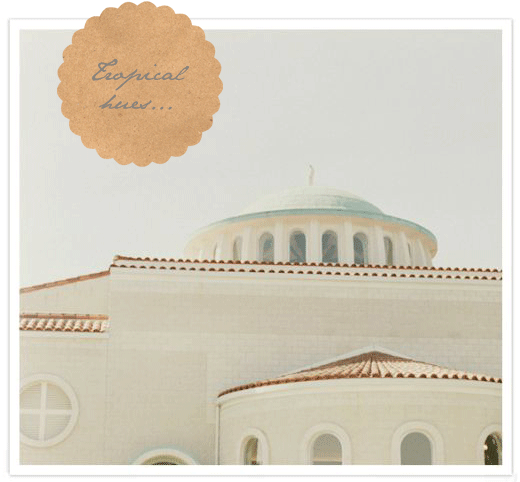 100 Layer Cake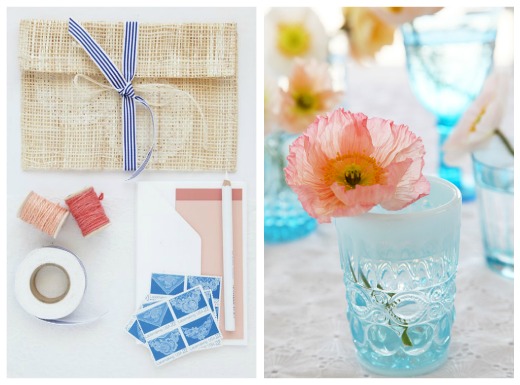 A Creative Mint
Looking on the bright side, while I'm stuck indoors painting, I don't have to worry I'm missing out on summer.  I've done a little more organizing than I normally would this time of year.  The lawn is still green and I don't have to water my plants.  I don't have to slather my children in sunscreen each day.  And my skin will have two less wrinkles.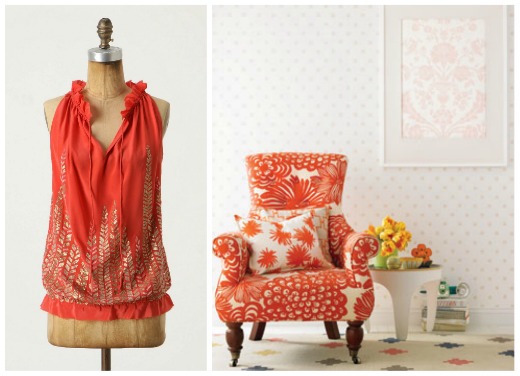 1. Anthropologie 2. Real Simple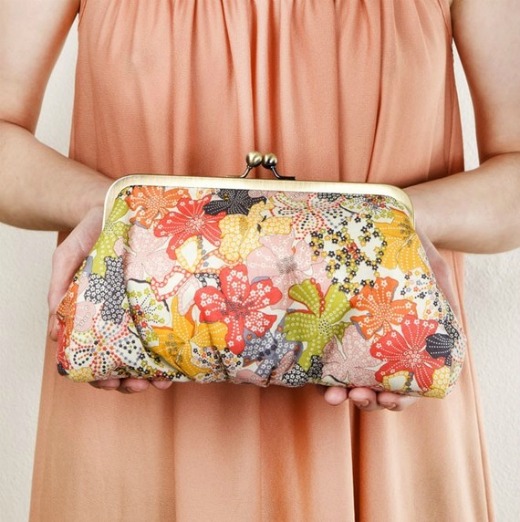 Bagatelles &  Co.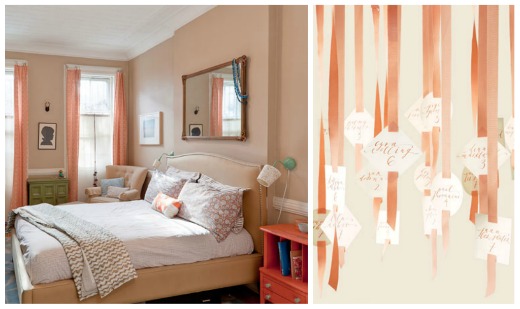 1. Design*Sponge 2. Martha Stewart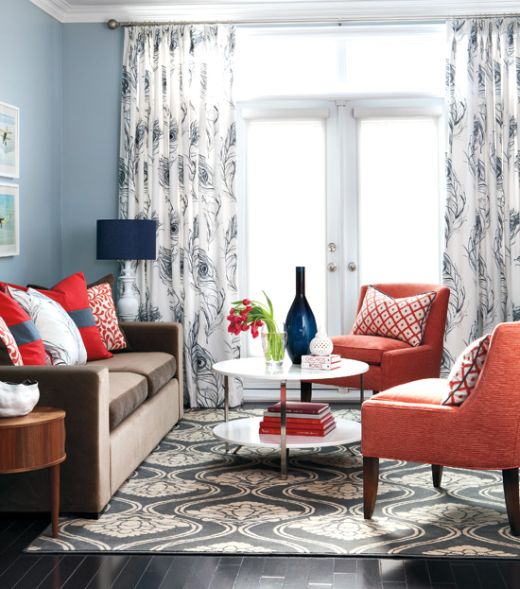 Style At Home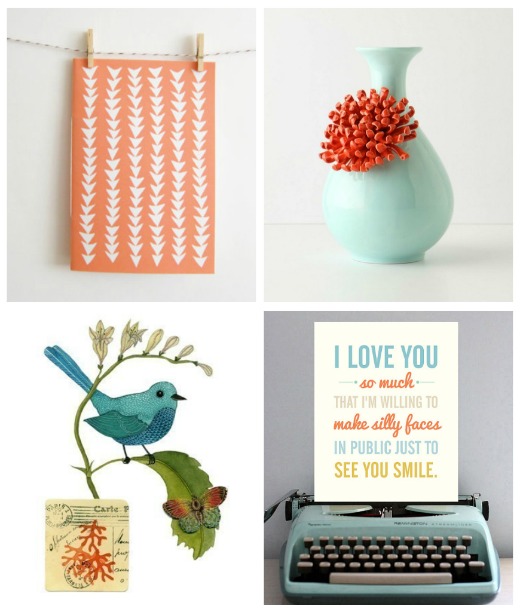 1.  notebook 2. vase 3. print 4. print
Just in case, you were wondering…the sun is supposed to shine in time for the weekend on Saturday AND Sunday!  So, make some great summer weekend plans now and take advantage of the sun before the rain returns on Monday.