March 15, 2012
There is something to be said about a spacious bathroom especially if you have to share.  Our last ensuite was more of what you would call a "half bath".  With just a toilet and sink, my husband and I often bumped into each other while getting ready in the morning.  And it was common for all four us to be in there at the same time.  Very squishy, indeed.  Our rental has an ensuite with double sinks and a shower and it feels so luxurious.  The girls have their own bathroom so we don't have to deal with their bath toys and globs of toothpaste and we feel more grown up all of a sudden.  We'd love for our next ensuite to have more space than our last one but as long as it looks as crisp and clean as one of these, I won't complain.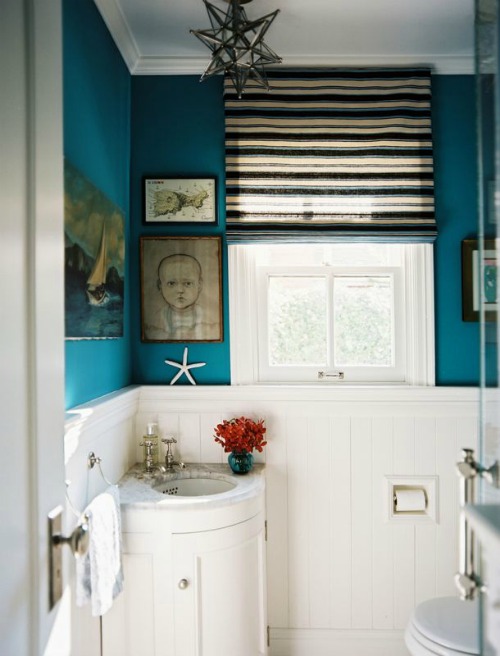 Lonny. Design by Hillary Thomas
You really can't go wrong if you start off with white.  White cabinets.  White tiles. White fixtures.  Then add all the personality and be more daring with design touches that can easily be swapped out when you've had enough.  At least, that's my approach to design all around.  I love all the collection of art in these bathrooms.  Why not start the day off inspired?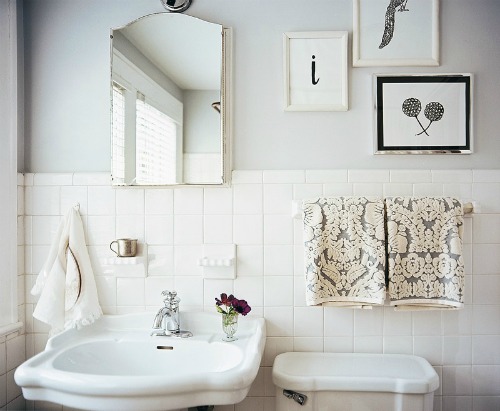 Lonny. Design by Angie Hranowsky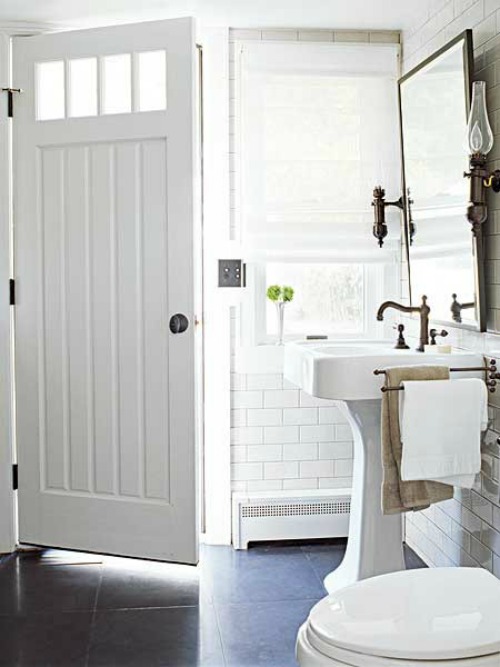 Apartment Therapy.  Photos by Laura Moss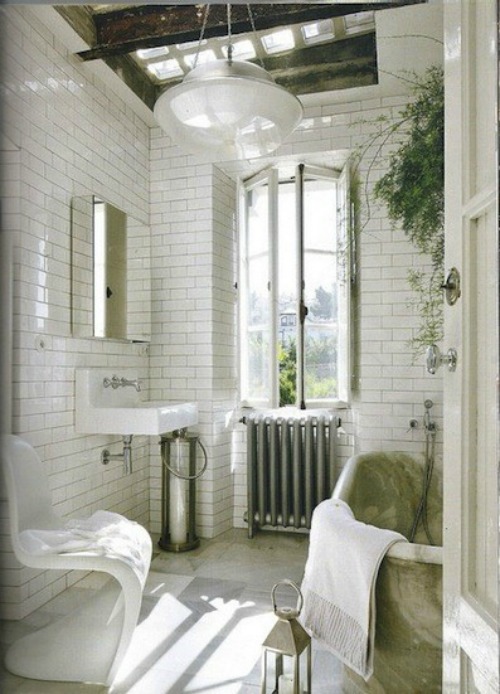 via Desire to Inspire.  Photos by Amador Toril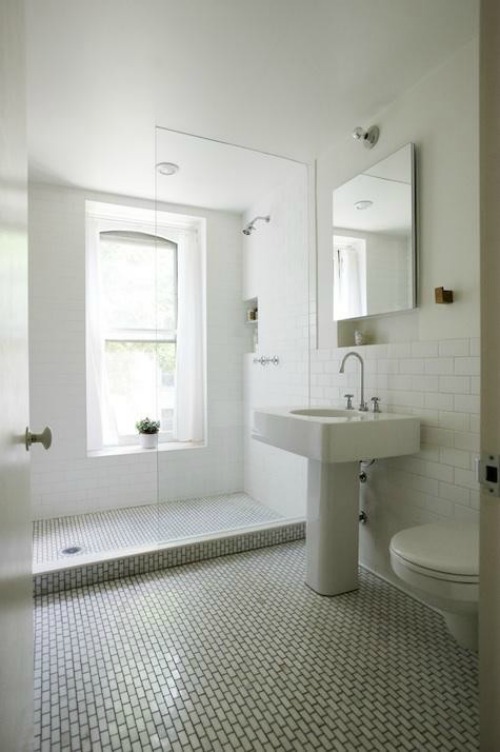 Remodelista.  Design by Elizabeth Roberts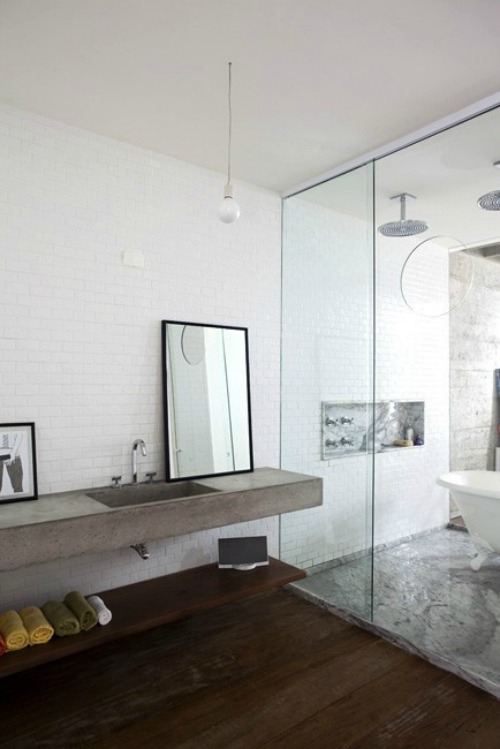 Arch Daily. Photos by Fran Parente 
I have to squint really hard to see the potential in most of the bathrooms in the homes we've seen so far.  The one we have our eye on has the original 80s "designer" cabinets and there is some cosmetic makeover potential there, thank goodness.  I'm already brainstorming grand renovations for way down the road and the house isn't even ours yet.  But a girl can dream, right?