November 12, 2010
We had family photos taken by the lovely Jayme Anne Lang a couple of weeks ago. It's the first time Brad and I have had any professional pictures taken of our brood and we couldn't have been happier with the final results! Jayme captured so many candid moments of the kids, especially after they broke loose and ran around for a bit! Gabe and Sadie love the camera but Lilah, our youngest, wasn't so sure at first…thankfully, she warmed up!
Rachel and I thought it would be a good idea for our readers to see our faces, to "get to know us" in person a little better, so we set up a vintage inspired shoot with Jayme last week. We brought some of our favourite crates and other props (I'm still kicking myself for forgetting my large vintage birdcage behind when we were loading up!) and set off into the storm clouds to a local hazelnut farm. There were a few sprinkles at first but luckily the heavy showers held off until the very end! We haven't seen them all, but here's a little sneak peak for you…we got the giggles a few times, as you can see!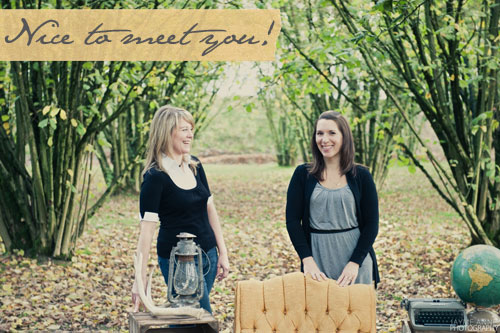 I first heard of Jayme when I saw this gorgeous picture she took of my sister, Becky, for a band photo shoot. My little sis is the lead singer for You Say Party! and her husband, Stephen (in black), plays the bass. Three pictures from this shoot even got featured in Vancouver newspapers, including The Province a couple of months ago. There are so many more amazing photos of couples, families, bands and babies on Jayme's website and blog…take a look and see what you think!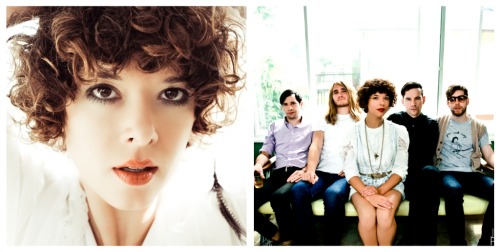 We are so thrilled with our family shots and so happy that we were able to find such a talented emerging photographer…not to mention affordable! We'll be gifting some of our favourites as Christmas gifts for family…now to find frames!