October 12, 2011
Today's post is a "little" on the fun side, I have always had this fascination with all things small well, teeny tiny actually.  As a child, we made a few family trips over to Vancouver Island, B.C. and we stopped a few times at Minature World.  I was in heaven with all the miniature houses, castles and displays.  Some even had electricity and running water!  I saved up to buy my own and my Dad and I spent some time putting it all together complete with real wood siding, shingles, and windows with intricate millwork to boot. So, I was thrilled to learn about the I'm a Giant Dollhouse Contest.  A handful of bloggers including Nicole from Making It Lovely and Morgan from The Brick House, have taken on the challenge of decorating a mini home from top to bottom.  The contest ends on December 15th and I can't wait to see the results.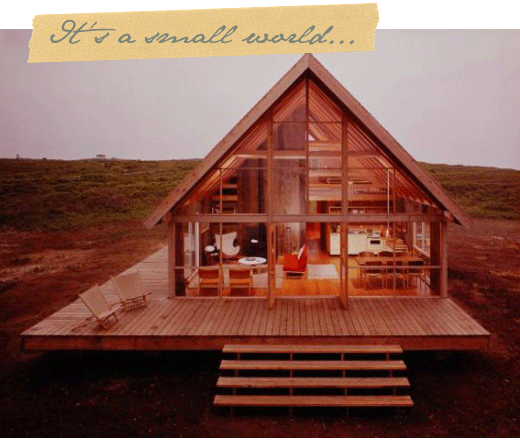 Jens Risom Pre-fab Cottage via The Brick House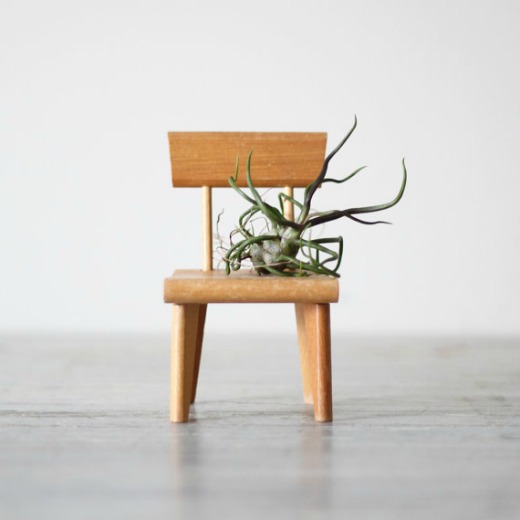 miniature chair
I still have my dollhouse with all the bits and pieces and I pull it out  for my girls to play with once and awhile.  I'll leave the renovation up to them.  I absolutely loved this diy dollhouse that you could put together in an afternoon and just as easily put it away again.  Doesn't every little girl need a dollhouse?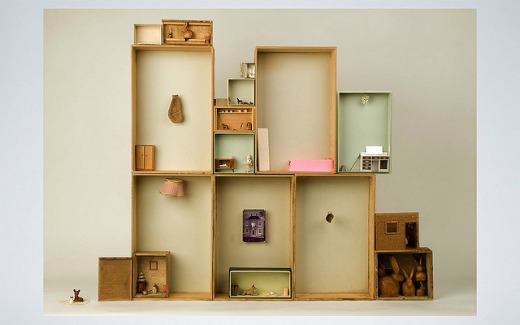 diy dollhouse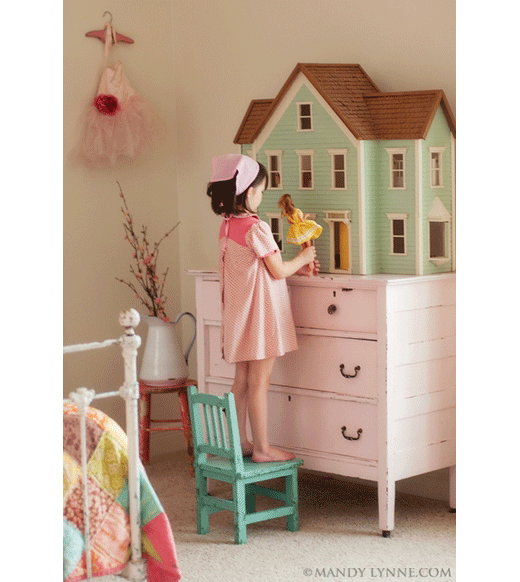 Mandy Lynne via Holly Mathis Interiors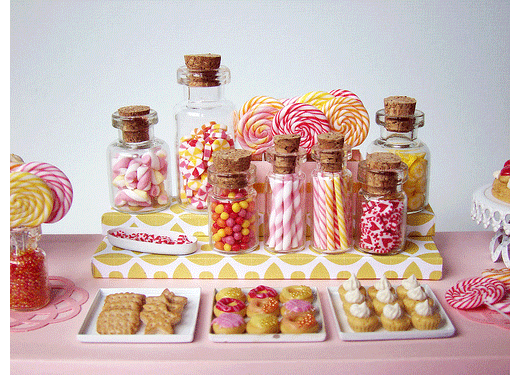 candy buffet
All the contestants have a "big" job cut out for them and it's brought back memories as I follow them along in their journey with sneak peeks along the way.  Stop by to check on their progress and I'll be sure to post some images of their mini spaces when the time comes.  Happy hump day, everyone!