April 28, 2011
I display a lot in my home these days, a lot more than I used to, so dusting is quite the chore.  But since I happen to love all the fussing that goes along with putting everything back into the perfect spot after wiping away every last speck of dust, dusting for me, isn't so bad.  For as long as I can remember, I've loved to rearrange.  And lately, I've been just itching to rearrange all my collections and knick knacks and books and things.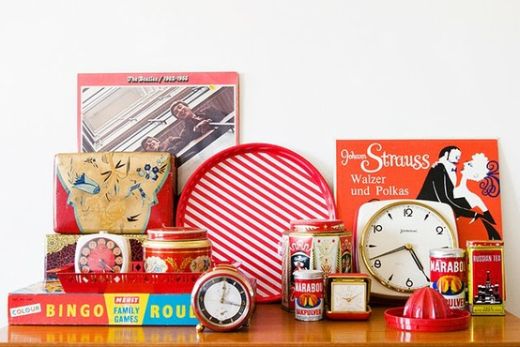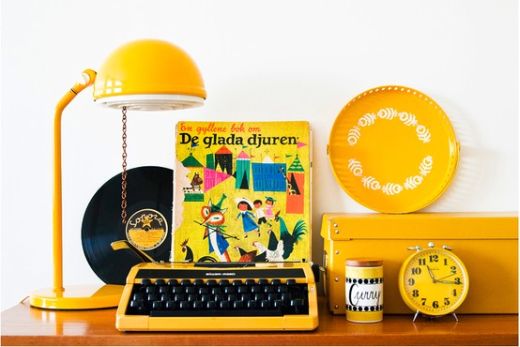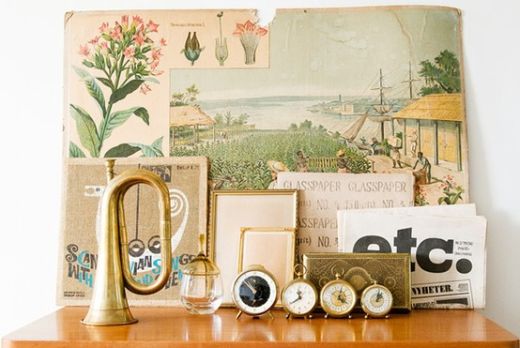 My thrift store visits have been quite successful over the past few years and I keep an extra shelf in the basement to store any unused treasures that didn't make the cut in my current arrangements.  I love seeing how other people display their precious finds.  I'm drawn to the unexpected and I enjoy quirky surprises.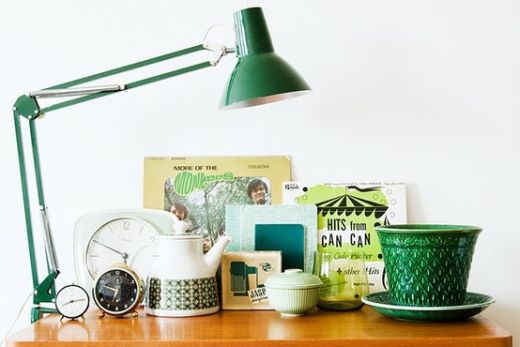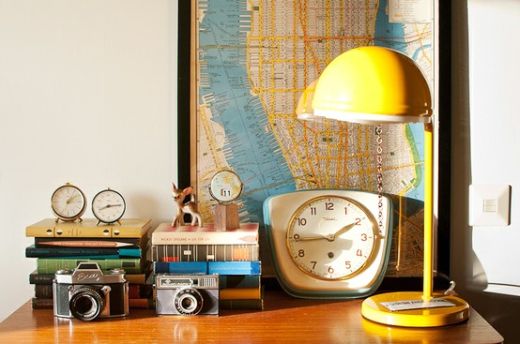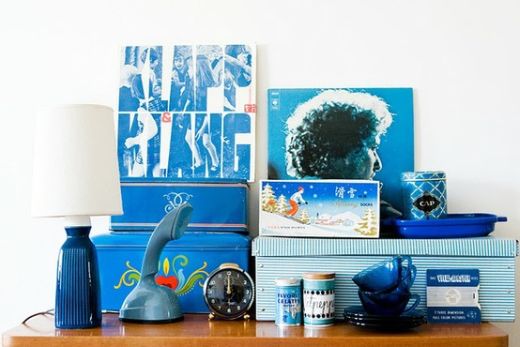 My parents both instilled in me a great appreciation for old and precious things at a young age.  I'm always drawn to something because there is some sort of memory attached to it or it reminds me of something or someone.  I love that there's a story behind old things even though you may never come to know it. So, for the most part, my displays are mostly comprised of secondhand pieces.  What sorts of things do you like to display in your home?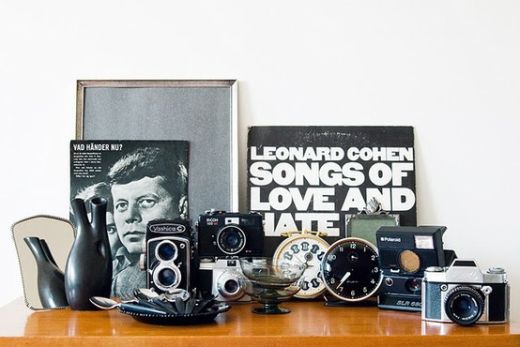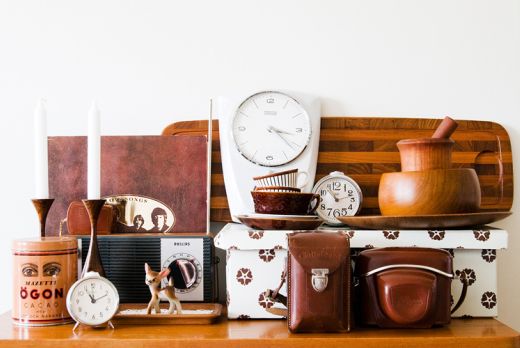 These vignettes are all the work of Hilda Grahnat.  I find them so fresh and full of life.  Inspiring.  Which one is your favourite?