March 6, 2012
It's no secret that I like pattern, as you've now seen throughout my own home, and it's hard to miss the angular varieties that continue to be on trend lately. I love seeing unique layers of pattern and am really enjoying bold colour combinations, especially as we inch ever closer to Spring. From triangles and chevron to herringbone and ikat, these graphic angles seem to be here to stay in home decor, fashion, and just about any other design medium in between. What are your thoughts on the linear pattern trend?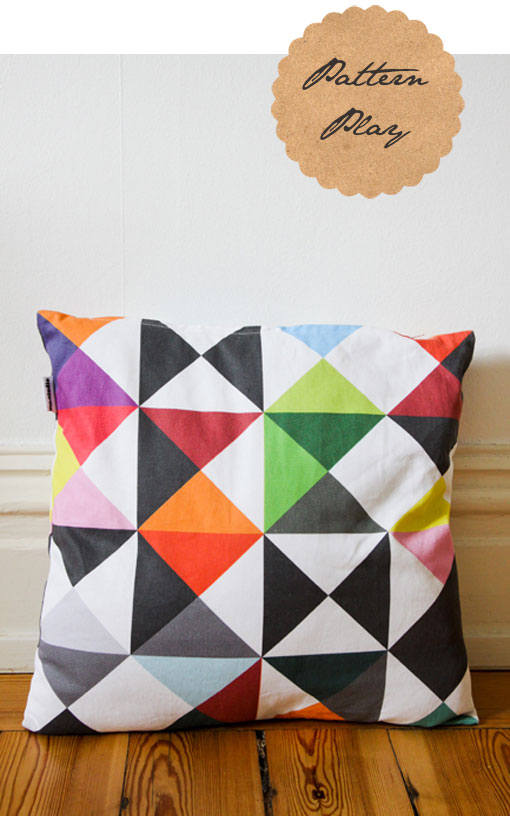 Little Studio via SF Girl by Bay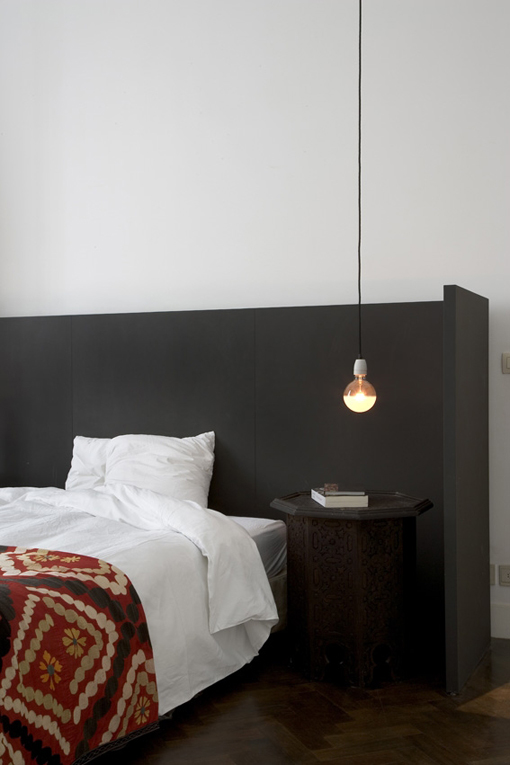 Biekke Claessens via Desire to Inspire
Navajo-inspired prints and arrowhead detailing have come into the forefront, in a much better form than last seen on my dad's 1986 wool sweaters, I might add! In fact, we incorporated a few of these details (not my dad's sweater!) into our latest market poster, designed by Jessica MacDonald…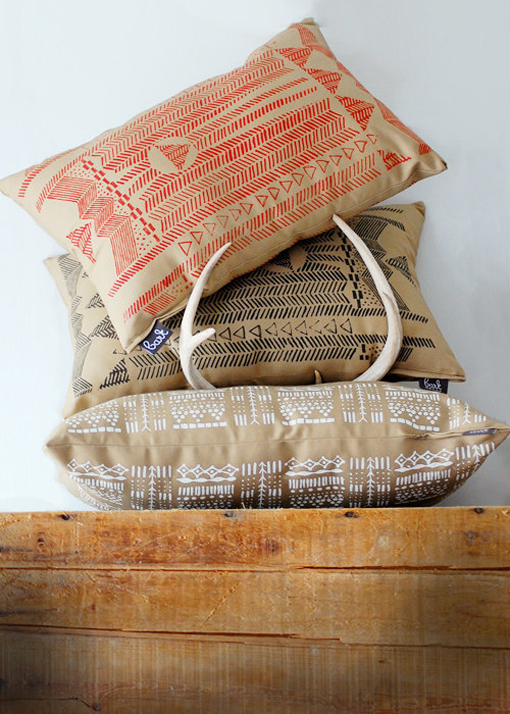 Bark Decor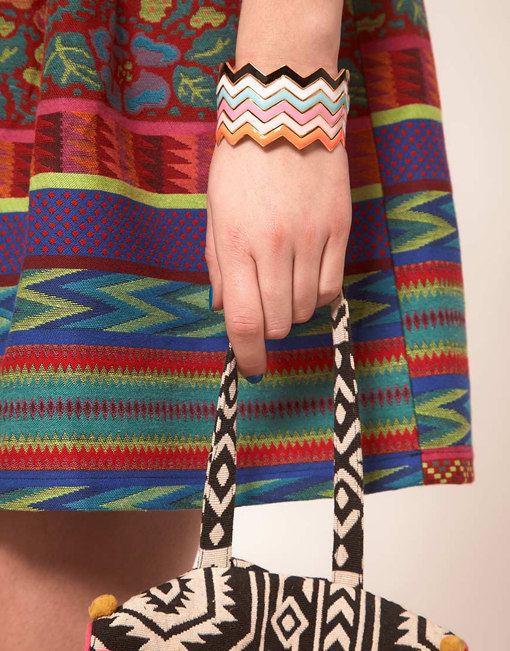 ASOS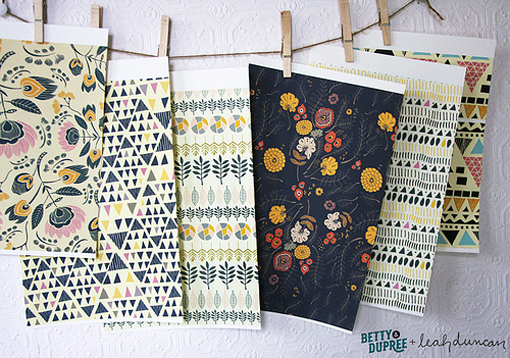 Gift Wrap by Leah Duncan. Available at Betty & Dupree.
Have you seen the work of Ariele Alasko? Her gorgeous patterns in wood have been featured recently on Design*Sponge and SF Girl by Bay and for good reason! Her pieces have an organic rough-hewn quality that are truly beautiful. She's been working on some pretty stunning chevron headboards that really must be seen…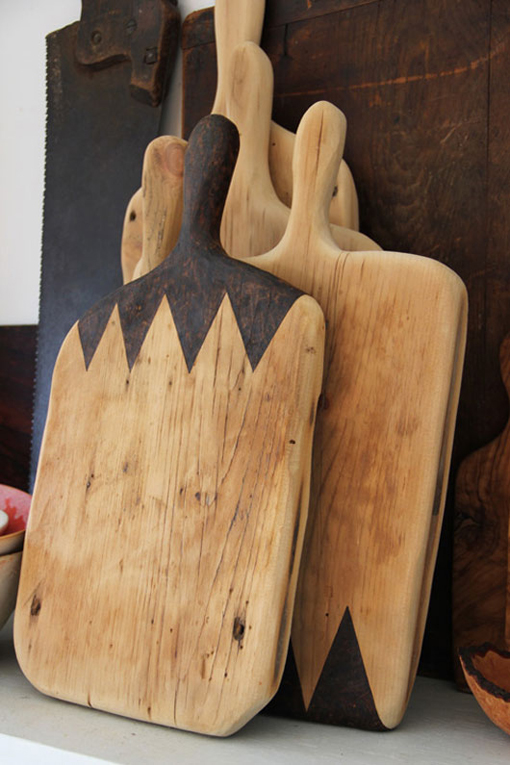 Ariele Alasko as featured on SF Girl by Bay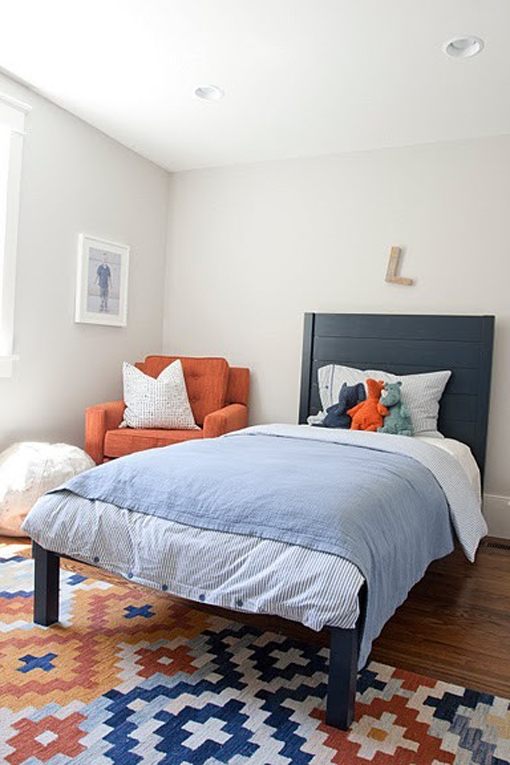 Caitlin Creer via The Handmade Home. Photo by Meikel Reece.
Likainan Parketti via Musings via Camille Styles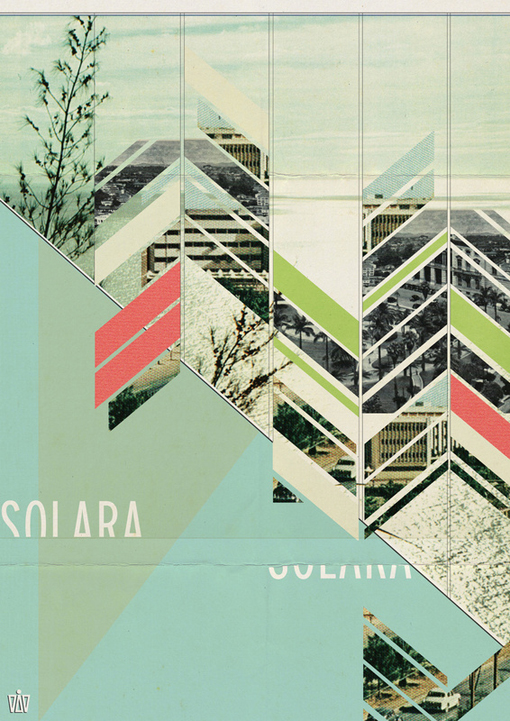 Dawn Gardner for Urban Outfitters
Deuce Fashion
Rifle Paper Co. is a favourite stationary company that we've featured several times. They recently posted a sneak peak of their leap into textile design on their Facebook page and I was happy to see the link the distributor and more images on Oh Joy last week. Bright and cheerful with the perfect mix of graphic angles and fresh florals, just in time for the warmer months ahead…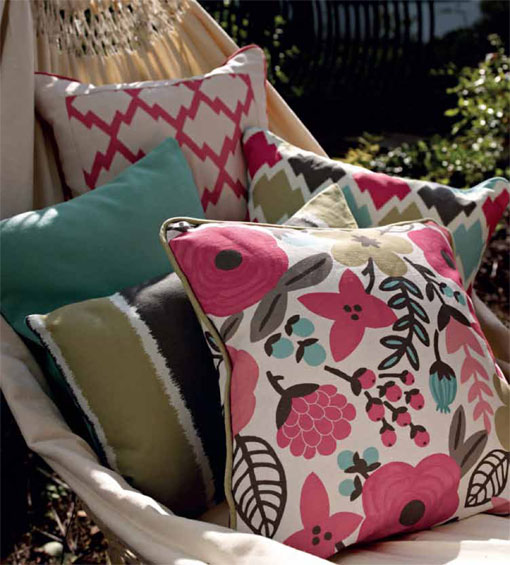 Villa Nova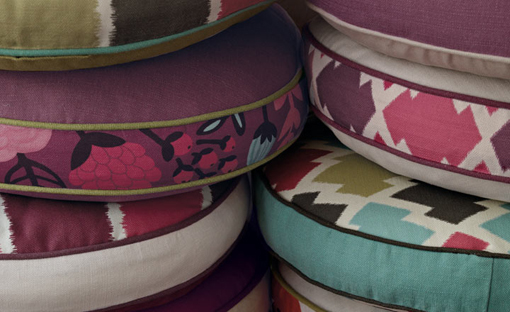 Villa Nova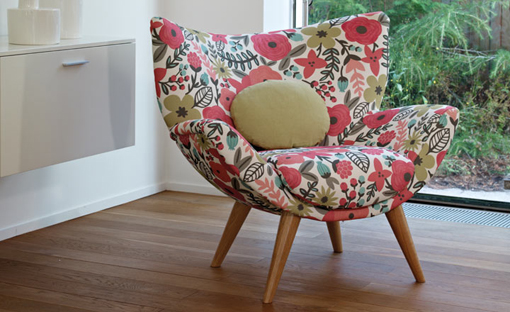 Villa Nova via Oh Joy!
Ok, the only thing angular about that last chair is it's legs but I love it all the same. The kids are out of school today and most likely tomorrow due to a teacher's strike in our Province…wish me luck keeping them entertained after an already long and rainy weekend!