January 10, 2014
Well, we made it through the first "real" week (back to work/school/cooking/etc) of 2014, hooray for us! Did you hear that it's apparantly the saddest week of the year? It has been pretty dreary in these parts and I guess we're all dealing with that post-Holiday buzz kill. Then there's the added stress from spending too much, not to mention eating too much, over Christmas so, yep, I get it. I've been keeping my spirits up by working out or walking every day (I highly recommend this series, no equipment required!), eating healthy, drinking a tonne of water and tea each day and listening to a lot of music (usually far too loud!). How do you keep the Winter blues away? Here are some other links to help you find that happy place:
1. How relaxing does this bathtub look?? Absolutely loving the brass hardware and claw feet!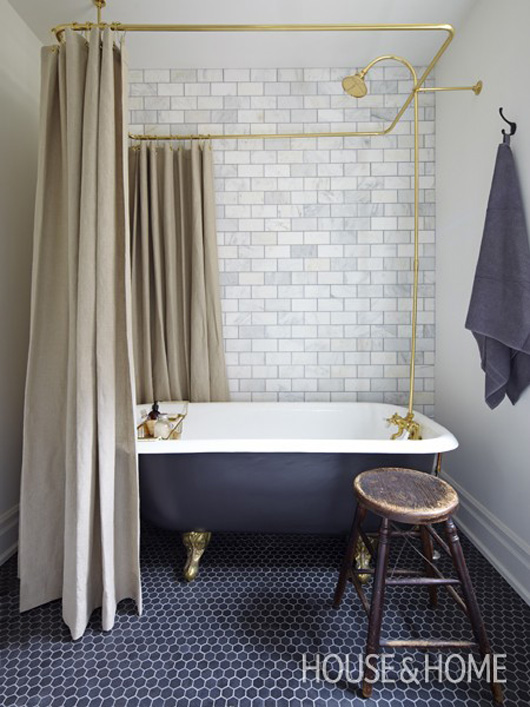 House & Home. Photo by Michael Graydon.
2. I got one of my favourite Izola candles for Christmas and am obsessed with how great it smells! We carry them at the shop and the entire line is so fresh smelling. I'll be rationing the last couple of inches: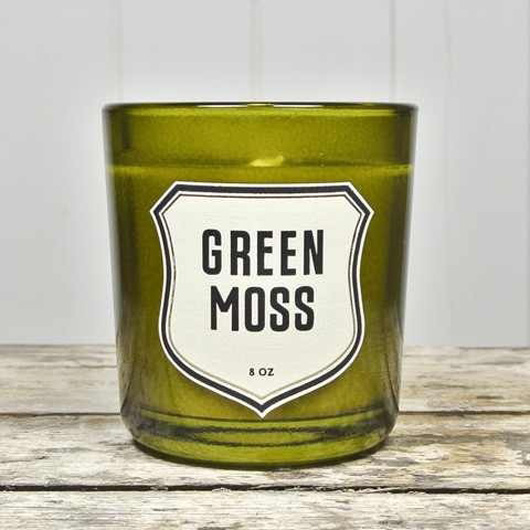 Izola Green Moss Candle (available at Spruce Collective)
3. This dining area designed is pretty inviting, isn't it? Once again, in love with the brass light fixture and the woven Eames-looking chairs (who makes these??) are pretty flipping awesome too: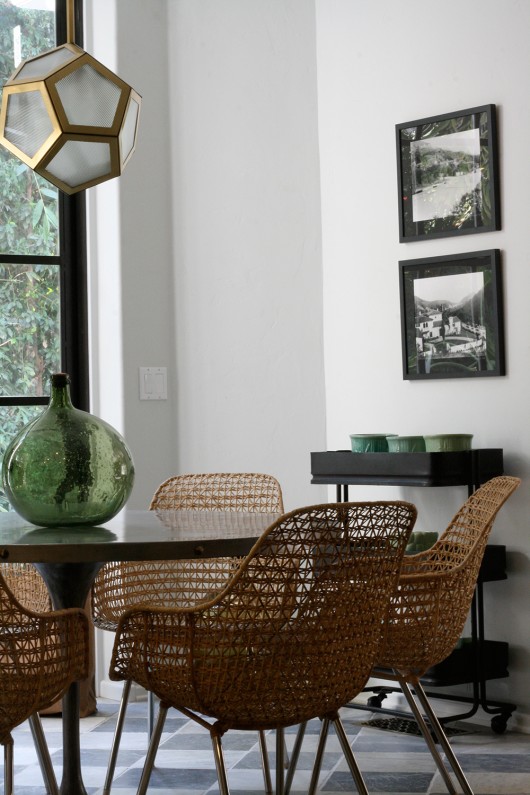 Nate Berkus
4. Order, order and more order! I can't believe that we're already 10 days into January, can you? Really feeling the need to keep a calendar handy at all times and this printable is perfect to keep beside my computer: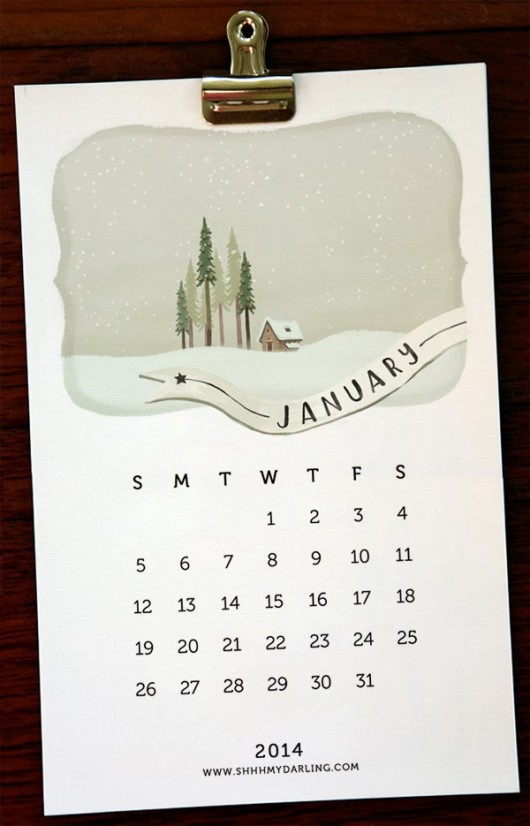 Shhh My Darling (free printable!) via Poppytalk
5. While I'm not following any diet, I have been watching calories and have cut way down on carbs (especially bread and baked goods) over the past few weeks. Delicious meals like this make it much easier to not go hungry: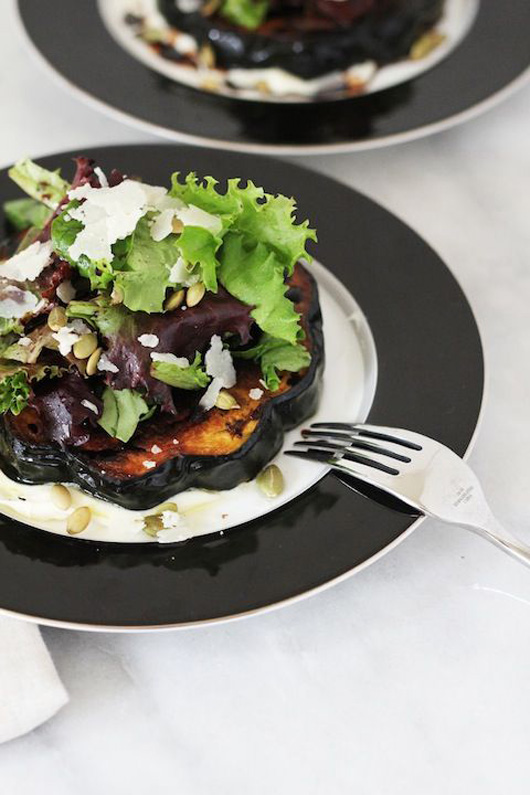 Lark & Linen (Roasted acorn squash with mascarpone . . . yum!)
A handful of the tunes I'm currently cranking (refresh browser if you can't see playlist):
We're starting our new office renos at Spruce on Sunday (can't wait!) but other than that, I don't have too much on the go. What are your weekend plans? Hope you'll have at least a few cozy moments to yourself because I'm already planning mine 🙂 Cheers!