April 16, 2012
Well, hello strangers! How was your week and weekend? I'm feeling relatively caught up with paperwork and market preparations….did you see that tickets for our wine + cheese night went on sale yesterday? It's going to be a lot of fun and we're excited to share it with all who can attend! My son's 9th birthday was on Friday (yes, ninth…I can't believe he's grown up so fast!) so we had a family pizza night that evening and then moved on to a local gymnastics club with all of his friends yesterday. It was my first time hosting a child's birthday party elsewhere and let me just say that I can't believe I haven't done it sooner! Everything was packed up and ready to go the night before, there was no mess to clean up after and all nine nine-year-old boys went home exhausted and over-sugared at the end…perfection!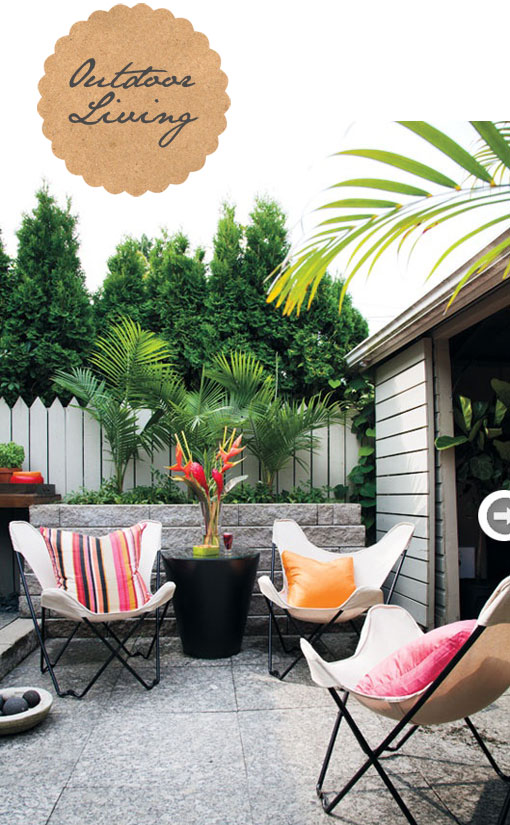 Style At Home. Photo by Donna Griffith.
The weather has been warming up all week and it's been so refreshing to leave the windows and doors open again. I went for a walk the other night and the air actually smelled like blossoms! Brad's been working hard re-staining our decks and railings and it's almost time to get our patio furniture set up again. I'm in the market for some new cushions, although at the prices I've been seeing them, it's probably just as expensive to get new chairs. Seems like a waste but, with our damp climate, I think I'd rather avoid racing out in the rain to tuck cushions away and will start looking for something better suited for all weather. I wouldn't mind settling in for a good happy hour on any one of these fresh looking patios sometime soon…which is your favourite?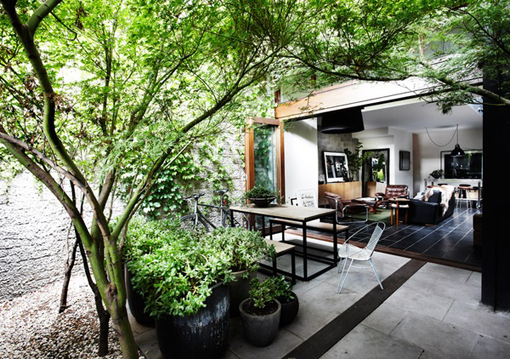 James Geer Photography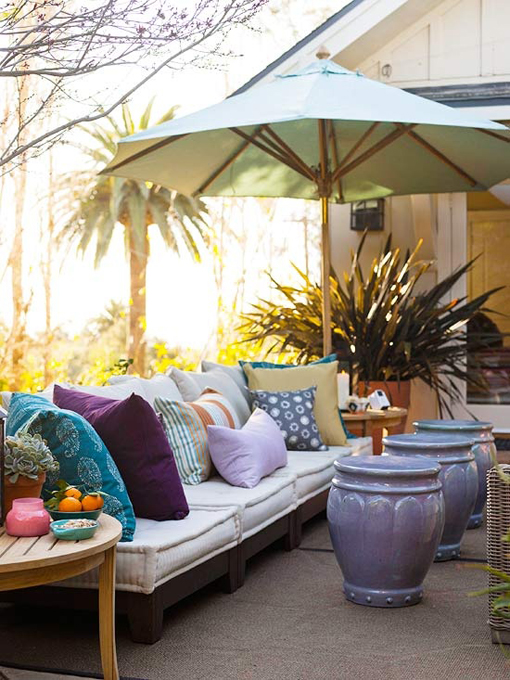 Better Homes & Gardens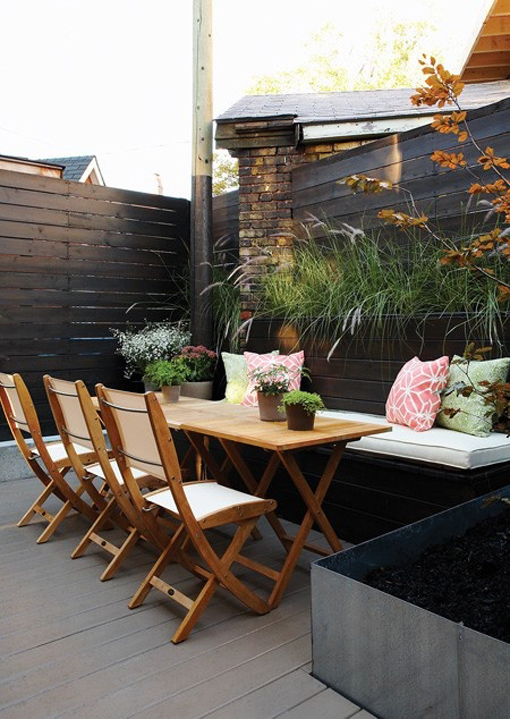 Canadian House & Home. Photo by Michael Graydon.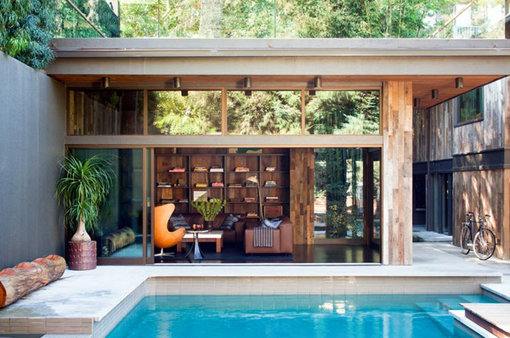 Roger Davies via Desire to Inspire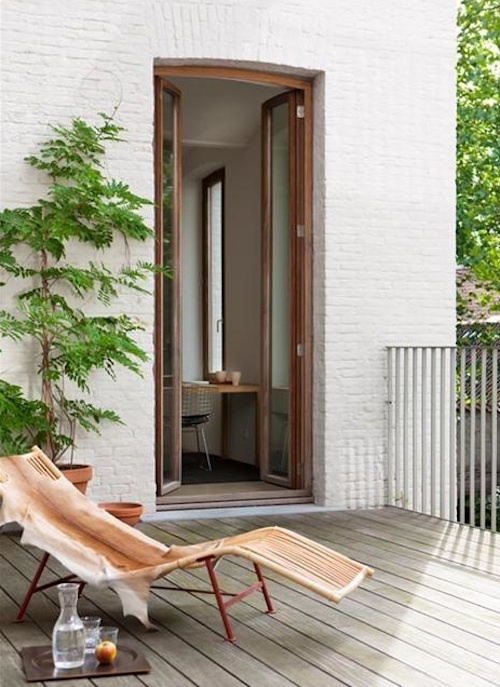 Studio of Marie Mees. Photo by Van Leuven Bart via Remodelista.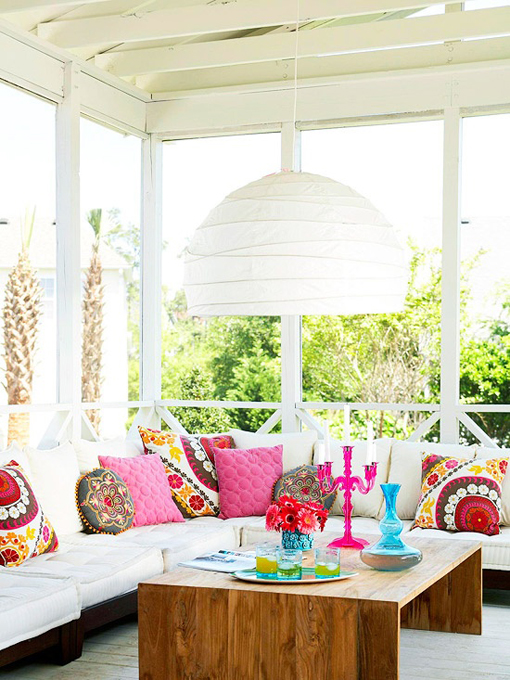 Better Homes & Gardens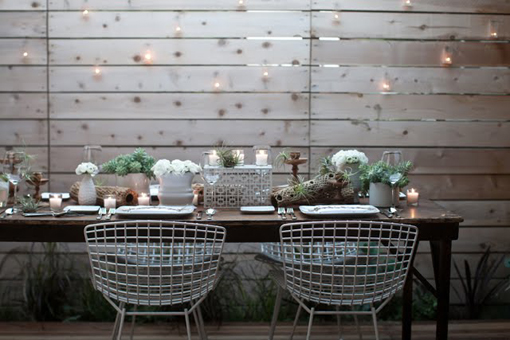 JL Designs. Photo by Aaron Young.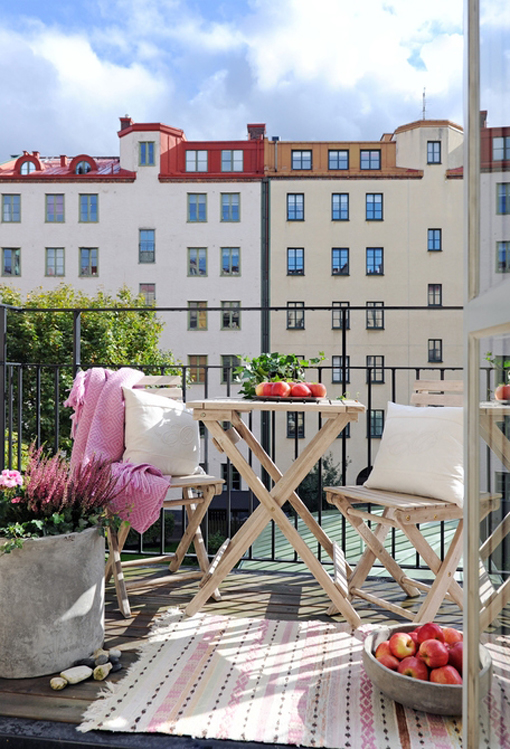 Alvhem Makleri & Interior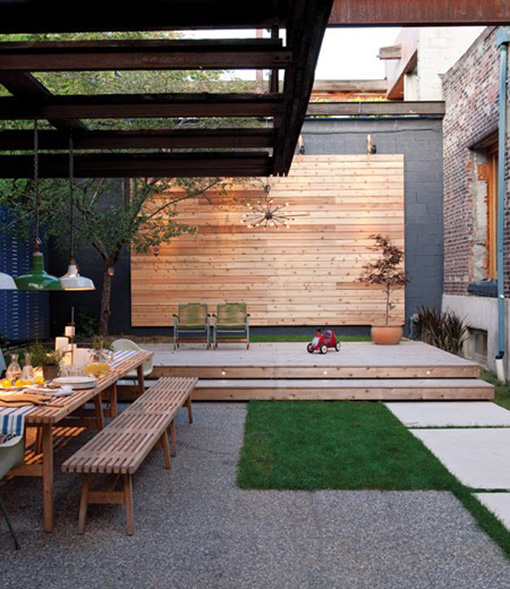 Canadian House & Home. Photo by Stacy Brandford.
My ideal outdoor living space would have equal parts sun and shade, room for the kids to play on grass and on a harder surface (my kids love scooters, skateboards and anything on wheels!), comfortable seating and enough low maintenance greenery to provide privacy and some lush colour. I love the look and feel of wood decking and accents too. What would your perfect backyard or patio include? Glad to be back…have a wonderful Monday!