February 21, 2014
This week flew by and having the kids home today for a pro-D day made it feel extra short. I haven't felt overly productive but I did manage to have some great visits with several friends and plugged away at getting our new office at the shop organized so no complaints! I'm looking forward to hunkering down with the kiddos today and Brad + I are off to our first Bollywood-themed party tomorrow night, I can't wait to dress up! Without further ado, here are some links I loved this week:
1. This Australian rental property, Vintage House Daylesford, is off the charts amazing! Built in the 1860's, this miner's cottage has been restored and re-designed into a luxury getaway full of vintage treasures and eclectic charm. When can we go?: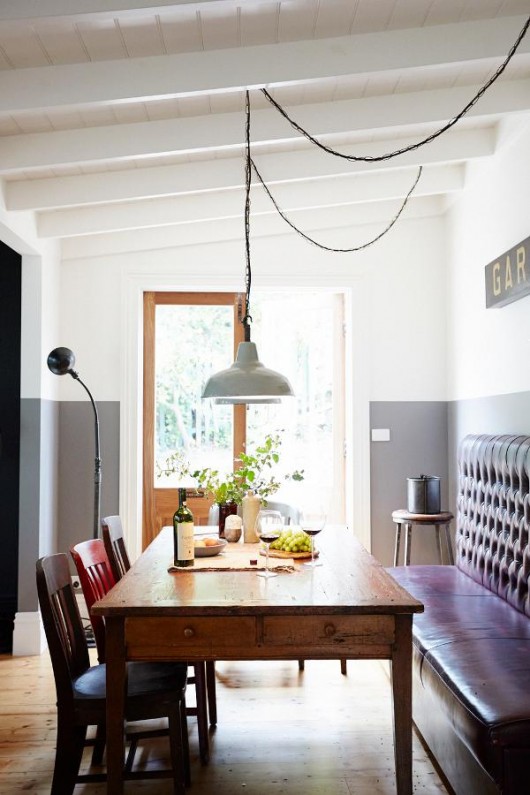 Vintage House Daylesford via Desire to Inspire
2. I find it so inspiring hearing about other people's "success" stories, especially other women entrepreneurs, and Emma's (from A Beautiful Mess) is pretty awesome: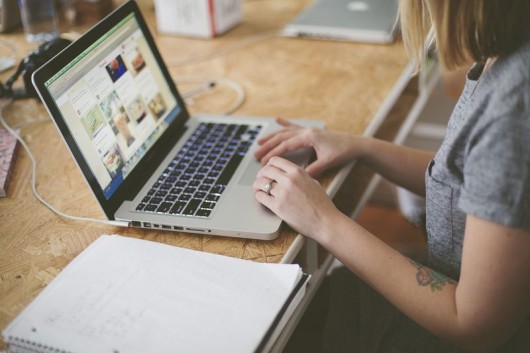 A Beautiful Mess
3. While I love doing real "field trips" to new shops, virtual ones are the next best thing and Victoria always does an awesome job at mapping out new stores and things to do in San Francisco. This shop, Electric Blanket, looks pretty darn cool: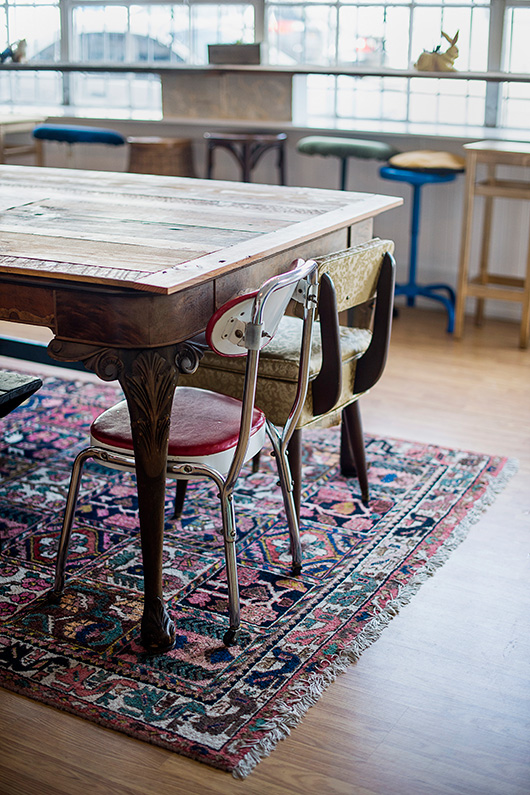 Electric Blanket via SF Girl by Bay
4. I've got a serious weakness for vintage bentwood and this entire Scandinavian home, including this dining vignette, had me at hello: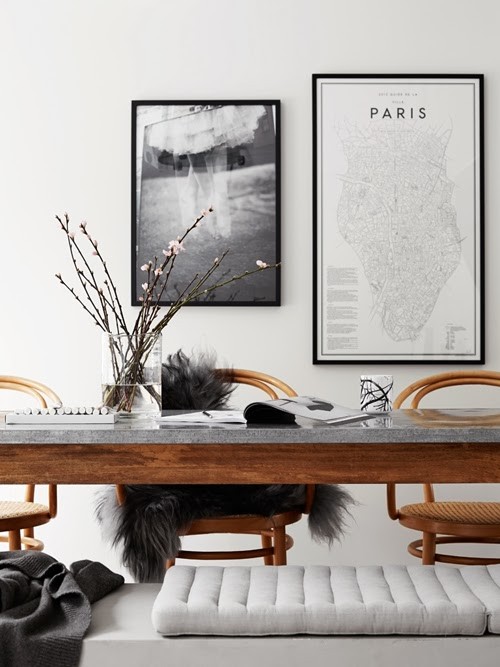 Hitta Hem via Decor Dots
5. White cabinets, wood accents, black window/door frames, vintage rug, artwork and great lighting all add up to the perfect kitchen in my books! Loving everything about this one: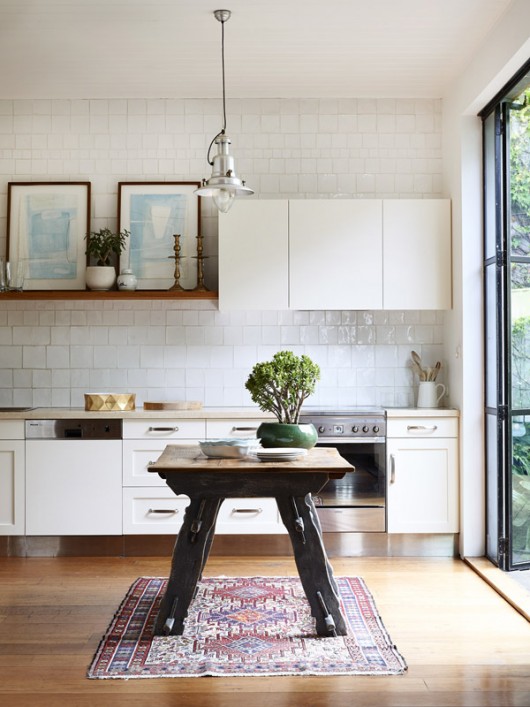 Photo of Penelope Loorham?s house for The Design Files.  Photo – Eve Wilson.
Any big plans for you? Our weather has been pretty manic jumping from stormy to warm + sunny back to wind and even some hail so it's hard to plan outdoor activities. But I'm hoping to get outside at least a few times, really hankering for Summer these days. Sending you sunny thoughts wherever you are, enjoy the weekend!