July 18, 2014
Man, this week went fast…anyone else feel the same? After being out of commission for the past several weeks, I've been so happy to be feeling better that I packed a tonne into the last few days, maybe even a bit too much judging by how late the kiddos have been sleeping in! Our weather has just been so awesome that it felt like a shame to miss out on being outdoors for even a moment!  My girls were in gymnastics camp each afternoon too (fun for them but a lot of extra running around for me) and I'm looking forward to unplugging and enjoying some downtime this weekend. We're heading off to our friends' cabin on Lasqueti Island and cannot wait! It's rustic and off the grid but there's nothing like being by the ocean to recharge, agreed? Before we head for the ferry, here are some links I've loved this week:
1. I've always been a sucker for anything indigo (my collection of mismatched blue and white china is a little out of hand) and these DIY placemats by Lovely Indeed would look right at home on my dining table: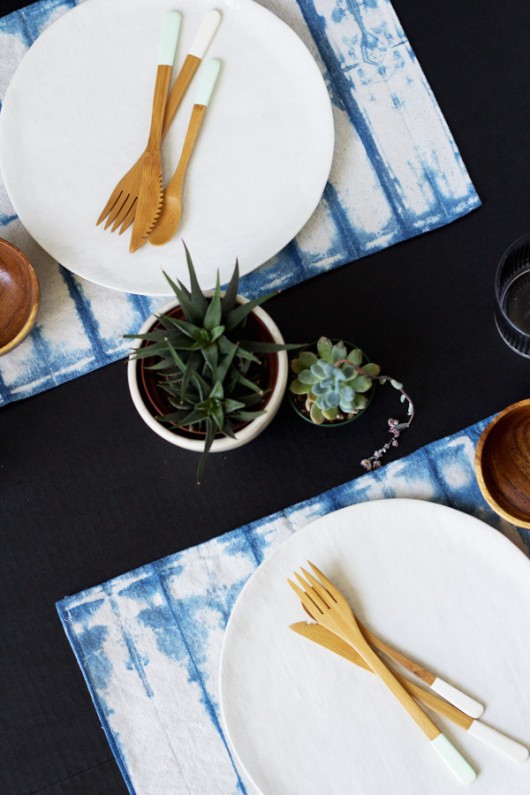 DIY Indigo Shibori Dyed Placemats |
Lovely Indeed
2. Daniel Kanter recently tackled this amazing bathroom reno for actress Ana Gasteyer and the Pineapple Print wallpaper (Anna Bond/Rifle Paper Co. for Hygge & West) totally stole the show: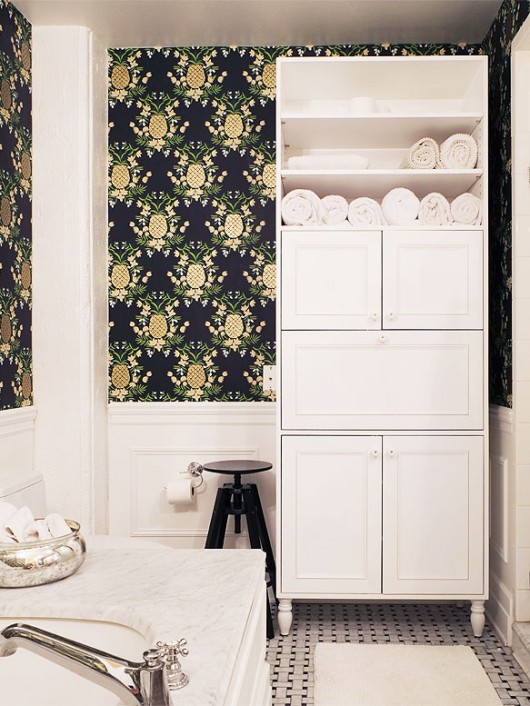 Bathroom reno by
Manhattan Nest
| Rifle Paper Co.
Pineapple Wallpaper
3. How awesome is this DIY Modern Cooler makeover by Almost Makes Perfect? I feel like I should make one of these for every beach-loving friend I know: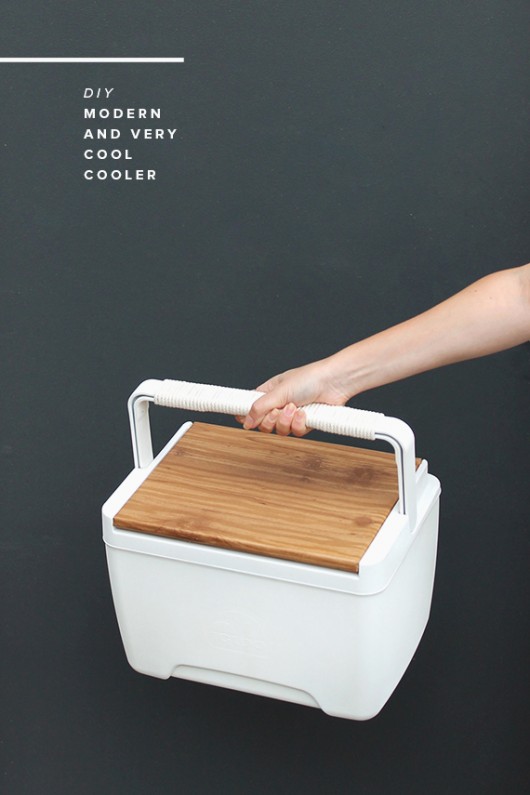 DIY Modern Cooler |
Almost Makes Perfect
4. We've had the same pine sleigh bed since we got married 13 years ago and I am so over it. I don't want to pay a tonne on a new bed frame and haven't found any new and exciting DIY headboard ideas but this bed frame project by Apartment Therapy looks simple, quick and super cheap to do…just my style! :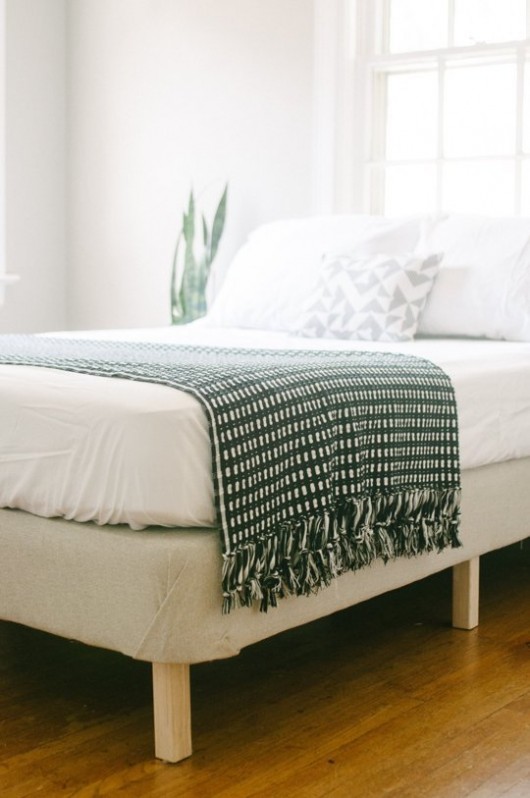 DIY Upholstered Bed Frame |
Apartment Therapy
5. I spotted this adorable home tour over on A Beautiful Mess and after the busy week I've had, can totally picture curling up under this amazing quilt:
Home of
Elizabeth Morrow
 | 
A Beautiful Mess
We're heading out first thing tomorrow for a few days of swimming in the sea and campfire cookouts so I'll be back to chat sometime middle of next week. Cheers!