October 7, 2013
Well, I did it! My first turkey dinner is now officially checked off of my life-accomplishments list and it turned out even better than I'd hoped, if I do say so myself! The Ultimate Dry Brine Turkey recipe I found in this month's House & Home magazine truly was the ultimate…crispy on the outside, juicy and flavourful all the way through. The recipe's not up on the website yet but it is in the current October issue…so good! I also made the sweet-and-sour red cabbage and the pumpkin pie, minus the pecan crunch (I thought I had pecans but they were actually walnuts) and both turned out really yummy too. I cheated on the stuffing (full disclosure here!) and bought freshly-made maple sausage and cranberry stuffing from Lepp's Farm Market. It wasn't cheap but it was sooo delicious that it was worth the splurge, not to mention it saved me from making one dish myself!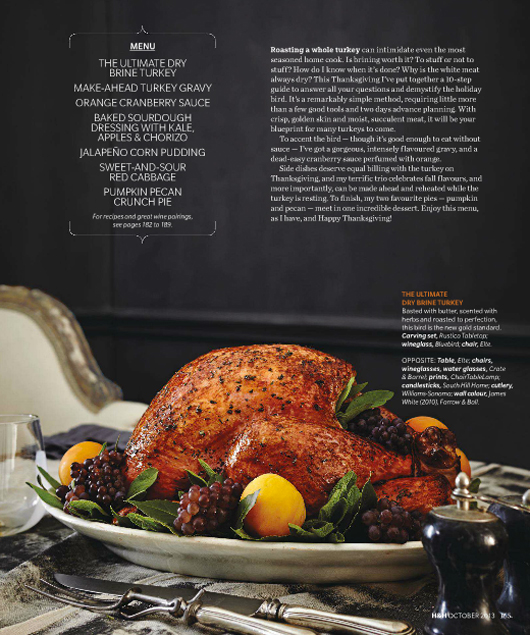 House & Home
Decorating the table is hands down the best part of any gathering for me, obviously. Thankfully, I've got a warehouse full of vintage furniture to "borrow" from at times like these and we swapped out our everyday dining table for one of my fave rentals, The Margaret Table…if only it could stay! We also moved our credenza in front of the fireplace and now I'm dreaming of a harvest table to replace our current round one…one day!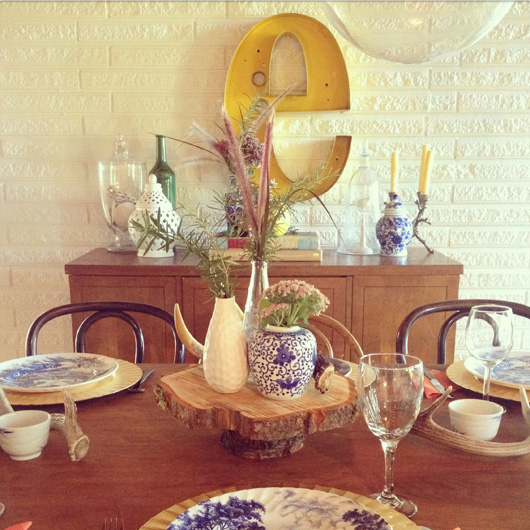 My Table
In addition to the turkey and other sides, I also made these Roasted Parsnips and Sweet Potatoes (mine didn't look nearly this good but they still tasted fantastic!), creamy herbed mashed potatoes, a green salad, fresh bread and my sister-in-law Amy brought a delicious Shiraz Cranberry sauce compote. Let's just say, no one left hungry!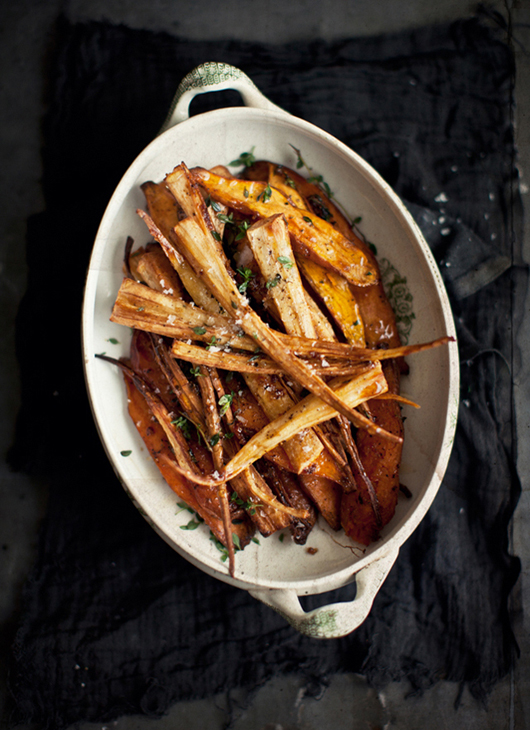 What Katie Ate
I was a bit too busy to take any other pics of the evening but thought I'd share some Fall-inspired pics from around the shop, since I'm in such a Thankful state of mind. We restyled and de-cluttered our shelves and displays last week and all found it pretty therapeutic. It's always amazing to me the effect that our surroundings have on our mental state, whether we realize it or not. You know, that feeling when you've walked past that annoying stack of paperwork on your desk for weeks and then finally take 5 minutes and sort it out…it's like a breath of fresh air!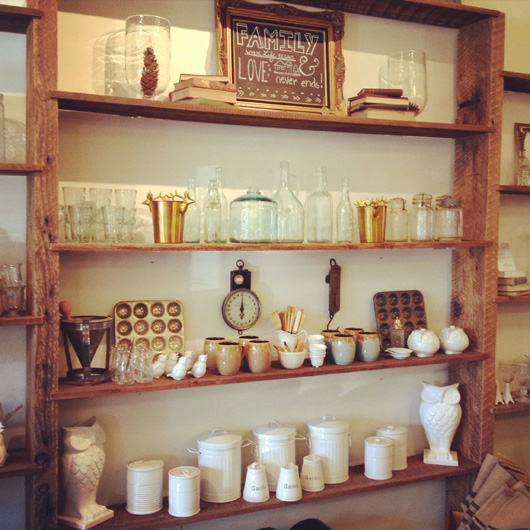 Spruce Collective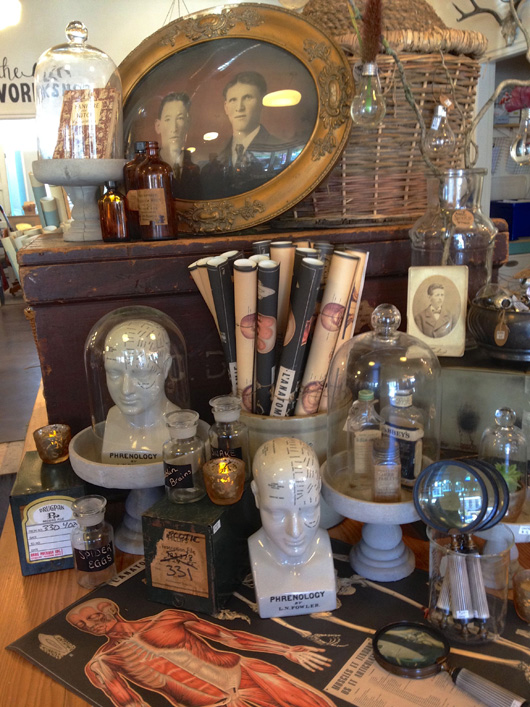 Spruce Collective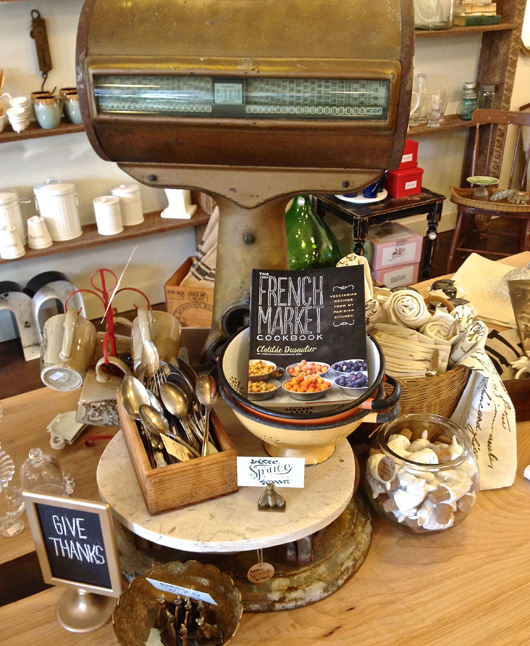 Spruce Collective
Fall neutrals are a win-win with decorating in general and you really can't go wrong. Add some greenery and a few splashes of colour for good measure and you're good to go! Will you be cooking Thanksgiving dinner this coming weekend (or next month, for my American friends)? If so, what are your favourite dishes and/or turkey techniques? Enjoy your Monday!