February 1, 2012
Happy February 1st! I don't know about you, but I am feeling the need for some serious sunshine. It has been a long and dismal stretch of rain here on the West Coast but, thankfully, the forecast calls for sun and warmer temps for the weekend ahead. Time to get outside and get some fresh air! Feels like we've all been cooped up for far too long and my brood seems to be suffering from a very serious condition called Cabin Fever.
Rachel's colourful collection of front doors yesterday got me thinking about bright pops of colour inside the home. From bold accents to subtle touches, here are some favourite colour-infused dining spaces that I've been collecting hoarding on Pinterest lately…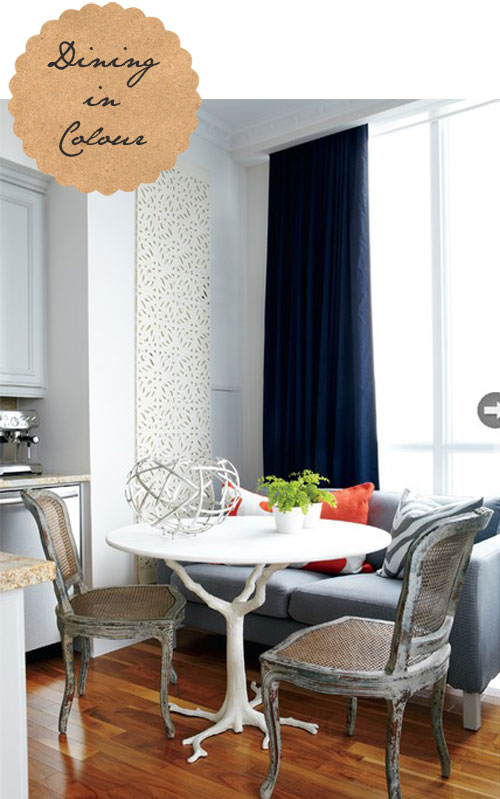 Style At Home
Now, we teased you days ago about some photos taken of my own home and, although I can't show you to full-meal-deal yet, here's a little sneak peak that the amazing Janis Nicolay posted on her blog shortly after visiting me. You can catch a glimpse of my freshly painted green table (and I mean freshly painted…it was still tacky while she was snapping photos!) and the yellow "e" (for Ellis, in case you're wondering) that I picked up from Farm & Found at Fieldstone in September. More photos to come…I promise!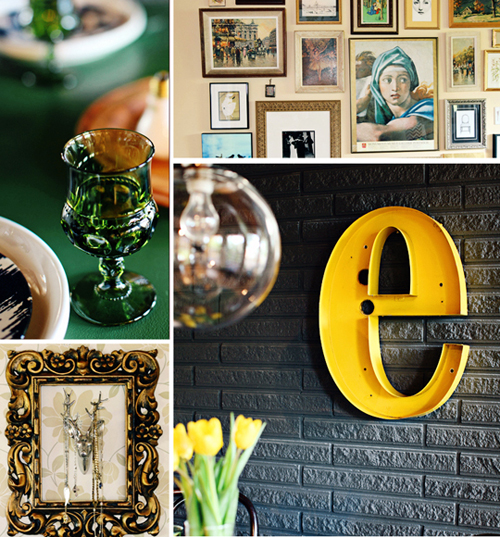 Janis Nicolay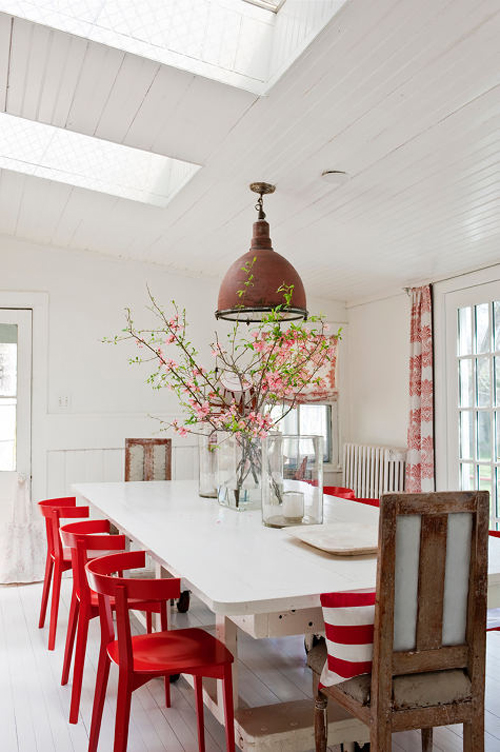 At Home With Country by Christina Strutt via Design*Sponge. Photo by Edina van der Wyck.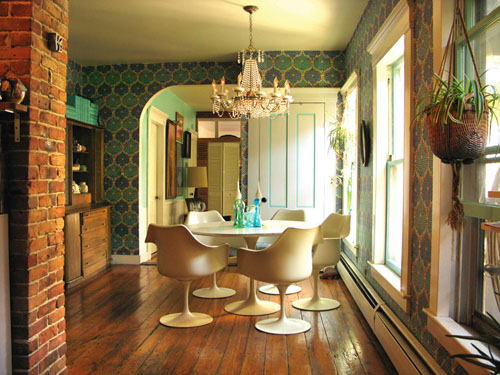 Wary Meyers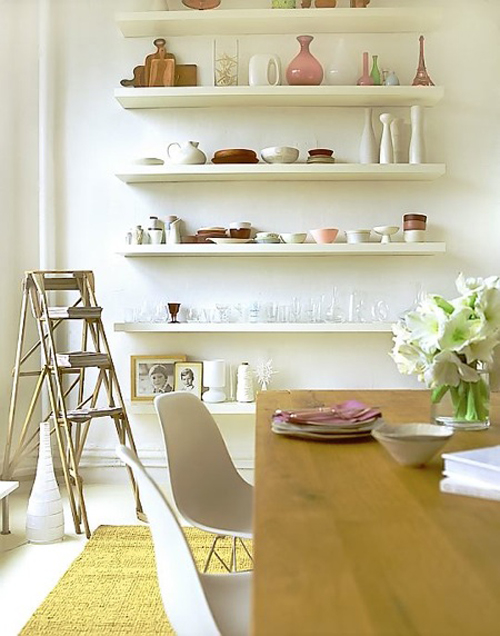 Apartment Therapy via Remodelista
Fresh blooms, bright cushions and vibrant art are my favourite ways to add colour to any room and they work especially well in the places we gather to eat. Colours that work best are often ones found in your favourite foods like green, red, and citrus hues…or there's always hot pink! Which do you prefer?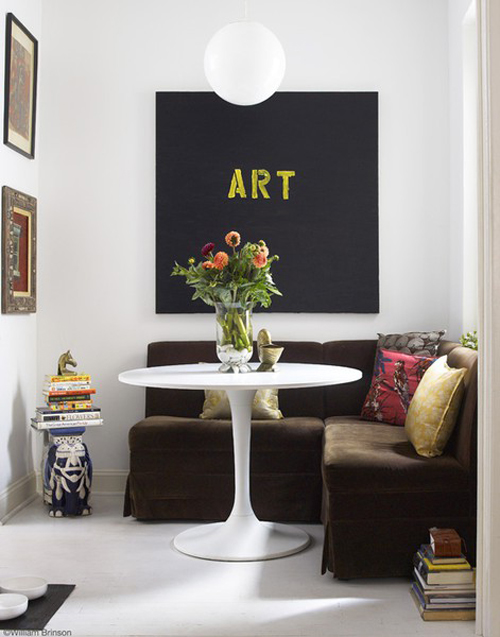 House of Brinson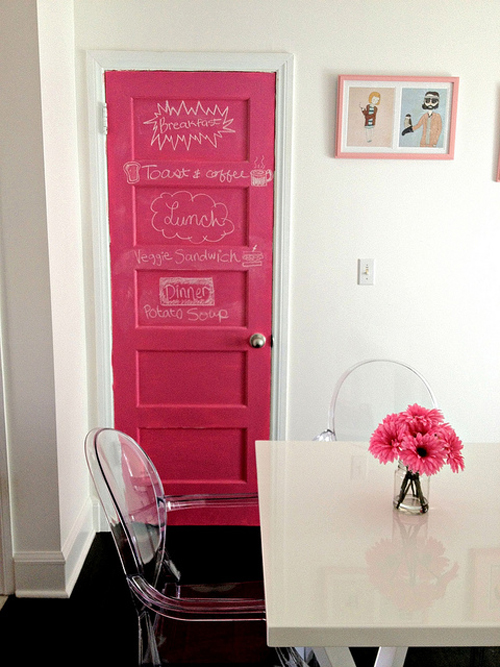 Our City Lights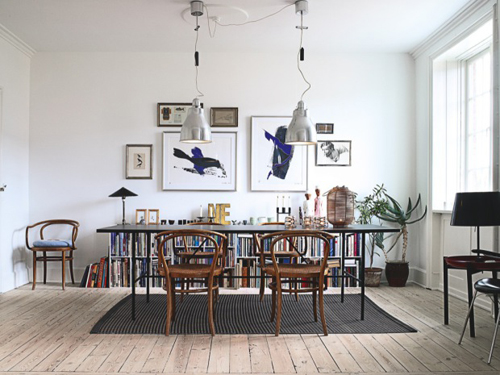 Bolig. Photo by Kristian Septimius Krogh.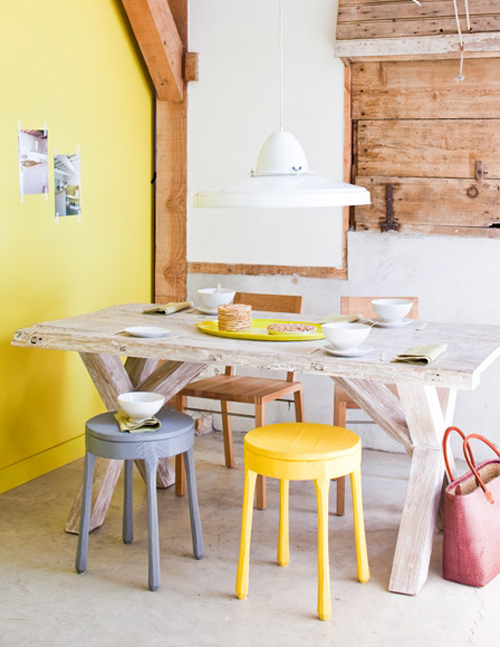 Barbara Groen via Elle Husligheter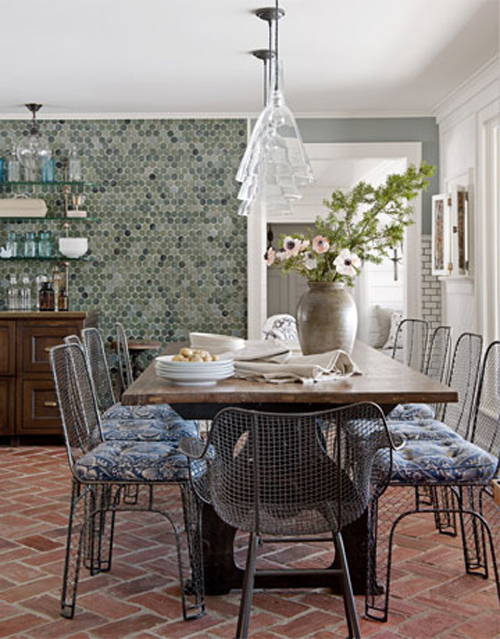 House Beautiful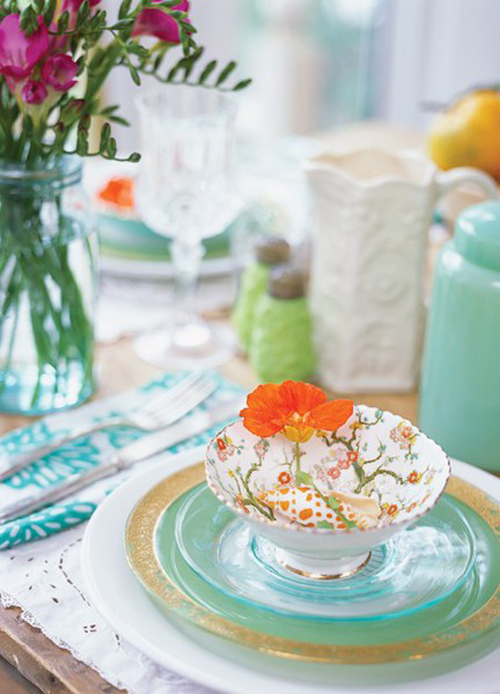 Canadian House & Home
Ahhh, much better. Doesn't all that colour make the dull grey winter feel just a teeny bit brighter? Almost as good as a big dose of Vitamin D! Have a wonderful Wednesday!