February 22, 2013
Despite the fact that it snowed for a few moments here on Wednesday morning (seriously!), can we just call it Spring already? I mean, we're all more than ready for the brighter months ahead and the stores are full of juicy coloured cropped jeans and dresses so let's just put our sunglasses on and pretend it's warm outside, moving on past this dreary winter, shall we? Ikea's Spring look-book is the perfect place to start, as I think you'll agree. They've got everything from neutral basics to bright pops of colour for your window sill, patio or backyard space…which would you choose?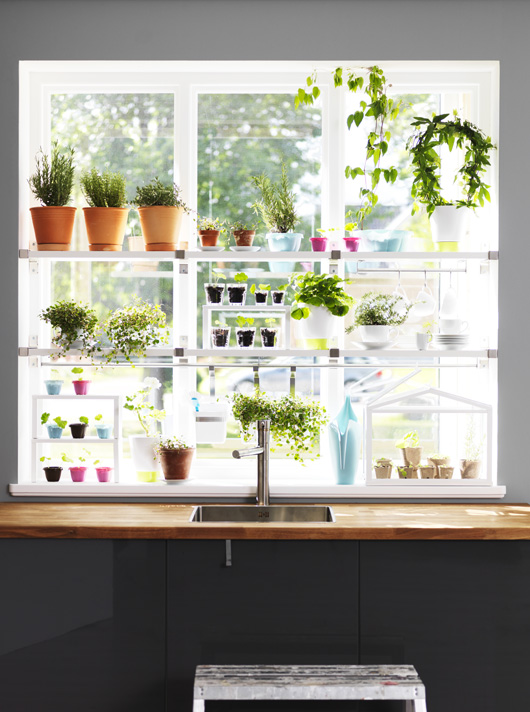 All images provided by Ikea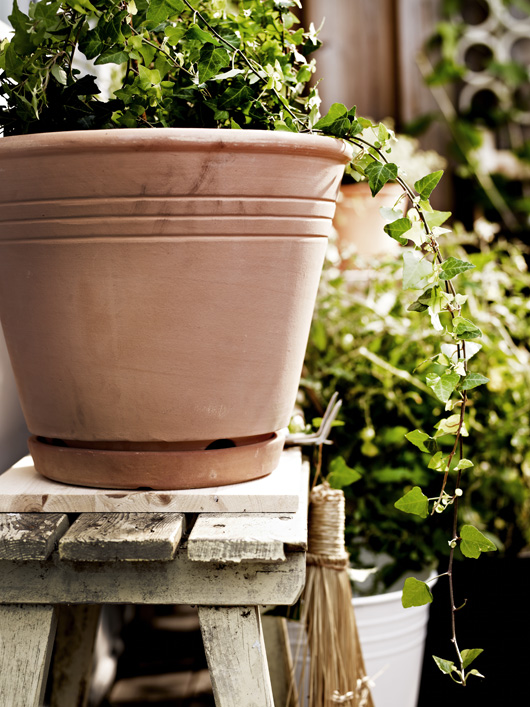 My gardening skills are pretty basic and so are my tastes when it comes to potted plants and garden styles. Terra cotta pots, white crockery and loads of fresh herbs are staples on my front porch and back deck so the latest looks from Ikea were right up my alley. I just love this hanging rope swing turned potting shelf, don't you? And I also love the way that the styling team has incorporated everyday items into the mix like using glass vases as mini greenhouses and dishes as planters. But outdoor spaces are also a great excuse to experiment with colour. I'm thinking of adding some bright hits of yellow this year, how about you?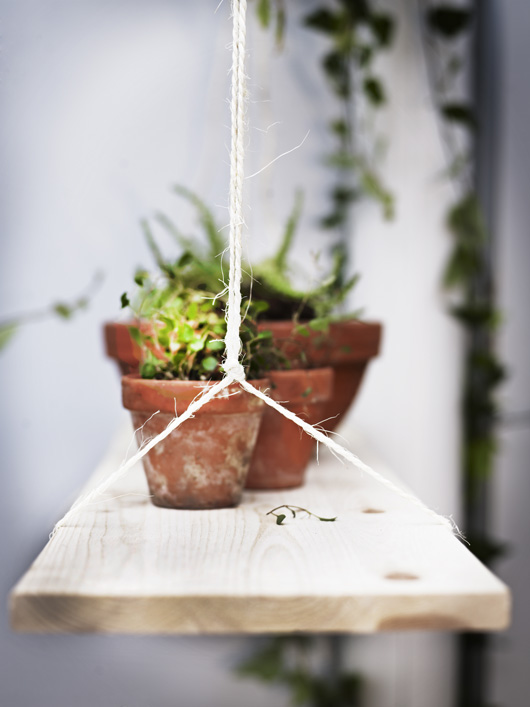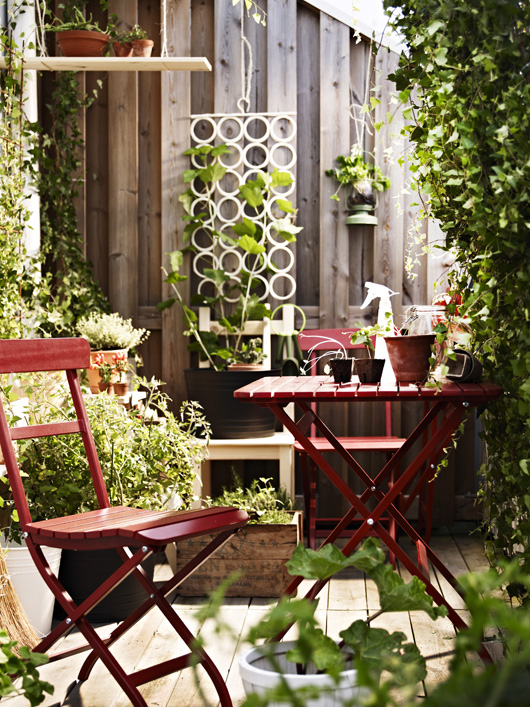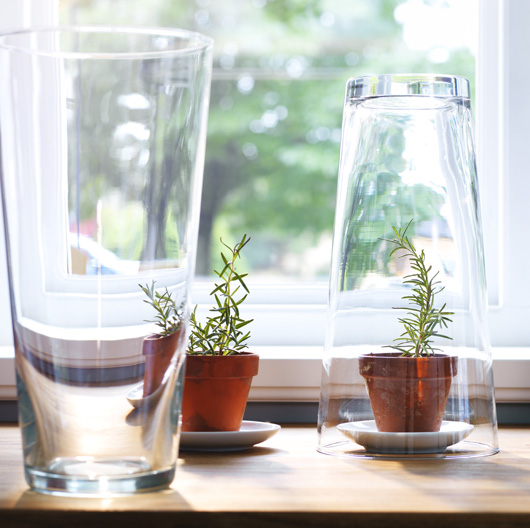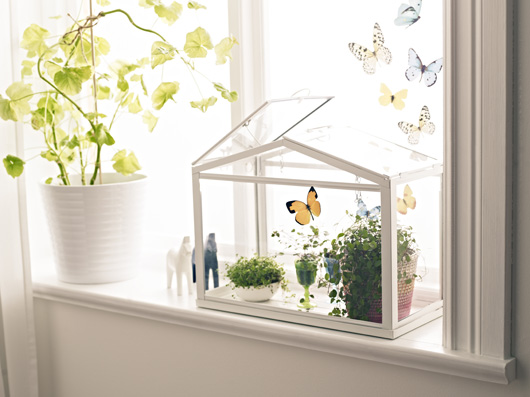 All images provided by Ikea
This sill-sized greenhouse is pretty fantastic and would be so perfect in a kitchen window or any sunny spot really. With all of the fresh greenery and sunlight in these images, I can almost shake the chill in the air…almost! Cheers to positive thinking and to the weekend…have a great one!