June 8, 2011
Basking in the warm summer sunshine this weekend gave me lots of time to look around our yard and home exterior and tally up a few small-ish weekend projects. Painting our facia and window trim is at the top of the list, staining our decking is a close second, followed by filling in some of the blank spaces in our garden beds. I also need to paint the front door but haven't yet decided on a colour. So far, I'm leaning towards something in a deep shade of green but I'm always open to suggestions!
I absolutely love homes designed to let the outdoors in, especially homes designed around a central courtyard. Protected from the elements and from the stares of curious passerby, there's something so cozy and a little bit romantic about a good courtyard, don't you think? For lounging, sitting poolside or enjoying al fresco meals, courtyards are private sanctuaries for these lucky homeowners…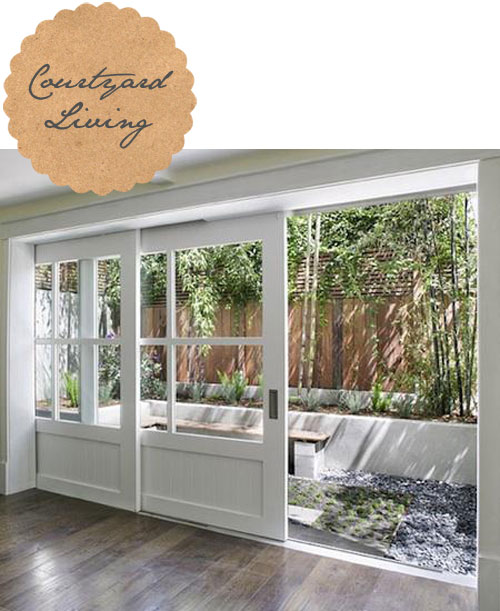 Feldman Architecture via Remodelista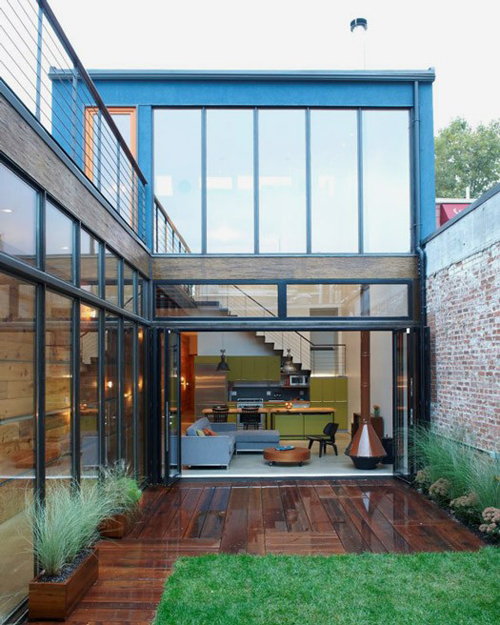 New York Magazine via Desire To Inspire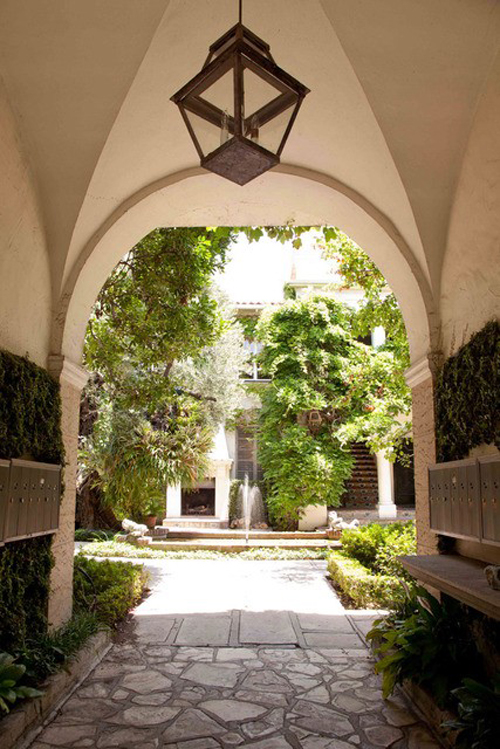 Apartment Therapy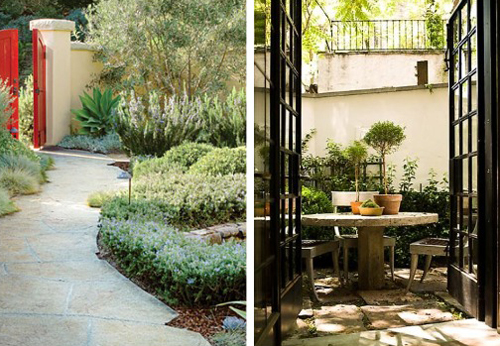 1. Sunset 2. S.R. Gambrel via No.19
These stunning courtyards by Studio Pacific Architecture took my breath away, as did the majority of their other New Zealand designed homes. I love how they've incorporated expanses of lawn with concrete within these two courtyard spaces…I can just picture my kids running wild while I sit sheltered by the wind with a nice glass of wine!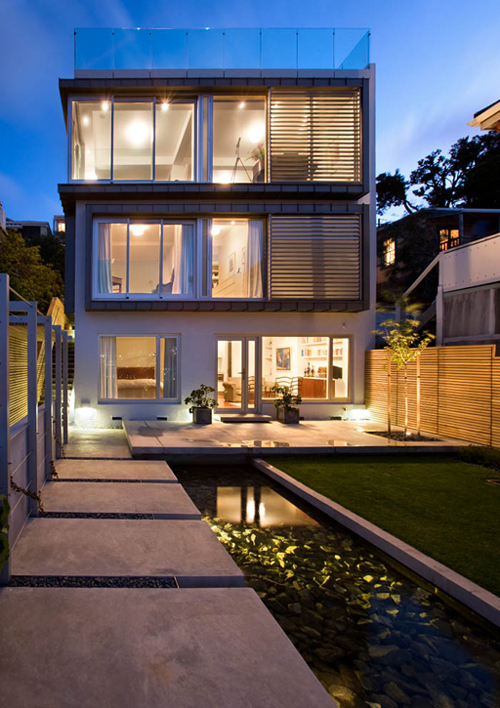 Studio Pacific Architecture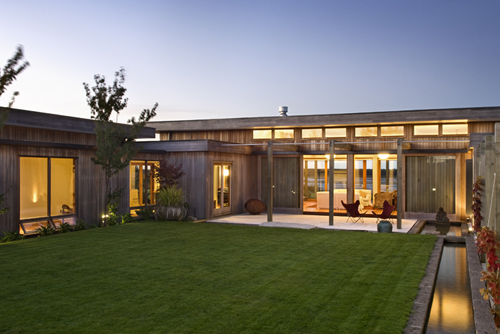 Studio Pacific Architecture
Traditional or Modern, Urban or Country, courtyard living can be incorporated into many architectural styles, letting in the light and views of the garden or cityscape beyond. Whether fully or partially enclosed by a it's walls, I love the idea of having a sheltered retreat in my future dream home. Hopefully one with views of countryside and rolling hills beyond!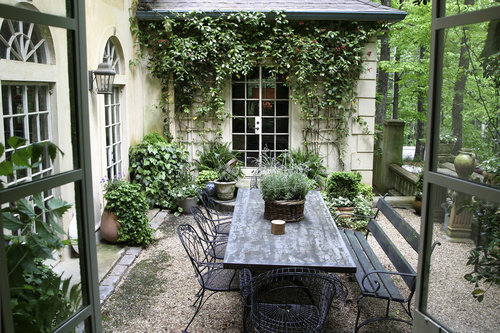 Greige. Designed by Mary Bairstow.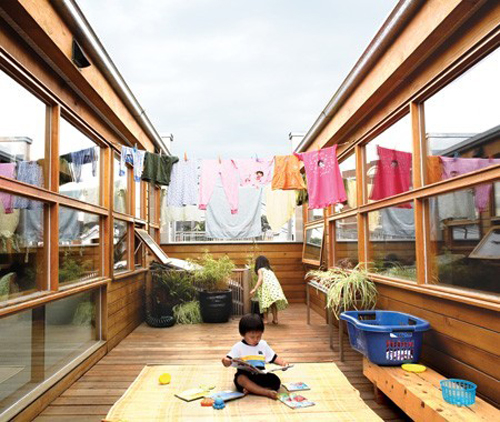 Canadian House & Home
What outdoor projects do you have in the works for the summer? We'd love to see your before and afters so be sure to take pictures as you go!