February 23, 2012
First off, I just want to say thank you to all of you who have left such sweet comments and sent us thoughtful messages this past week! Rachel and I appreciate it so much and it makes us feel even more confident about the future to know so many of you are rooting for us. Thankfully, we've also been extremely busy getting our plans for Scout Handmade + Vintage Market sorted out so we haven't had too much time to even think about saying goodbye. After our previous indecision about whether or not to even host a Spring market, I am so happy that opportunity knocked and that we took the leap forward. The positive response from excited vendors, store owners and other local small businesses has been overwhelming (to say the least!) and just confirms in our hearts that it was very much the right thing to do! And it also ensures that Rachel will be coming back to visit in just a few short months time…win, win!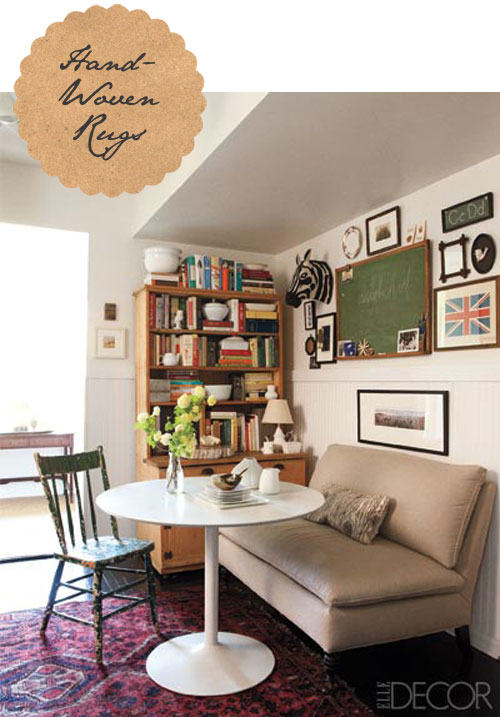 Elle Decor
I was at my friend Jayme's new home/renovation-demolition-zone this weekend and she mentioned a rug that she recently purchased off Etsy for her front hallway. I've always loved handwoven rugs and kilims…they bring so much warmth and texture to a space, don't you think? My Croatian grandmother (aka, Baba) has several stunning and very large rugs scattered throughout her home (their origins range from Turkey to Morocco, if I've understood her thick accent correctly) and I have so many childhood memories of playing on them every time I walk through her door…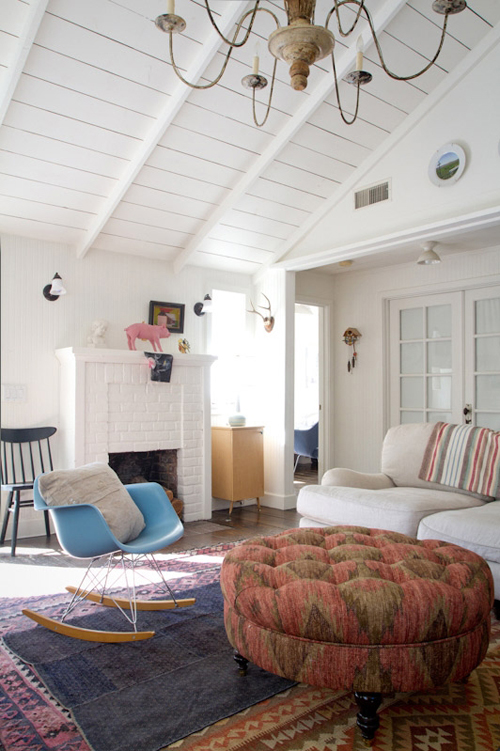 Apartment Therapy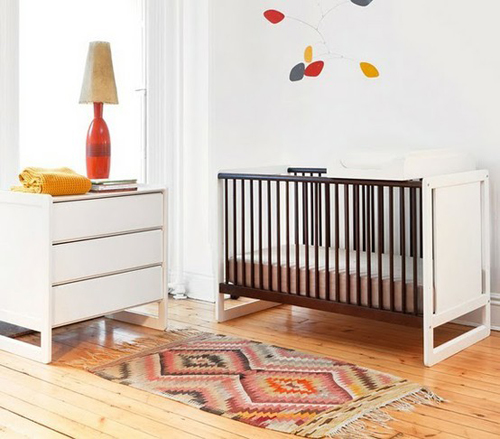 Oeuf via Seesaw Designs
Rooms without floor coverings feel a little bit naked to me. Rugs absorb noise, soften a space and anchor seating areas while keeping toes warm and cozy…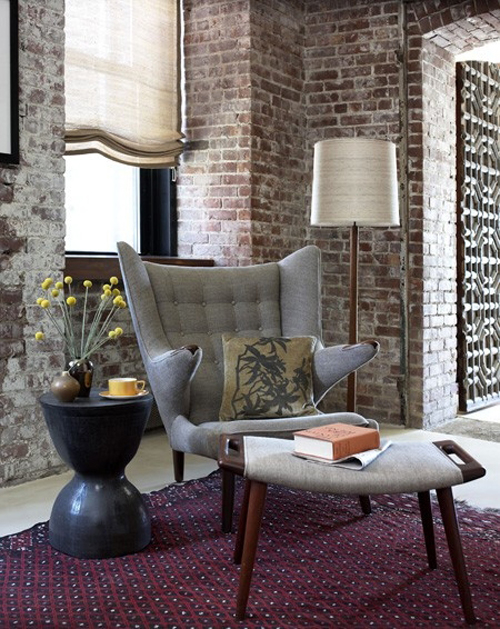 Canadian House & Home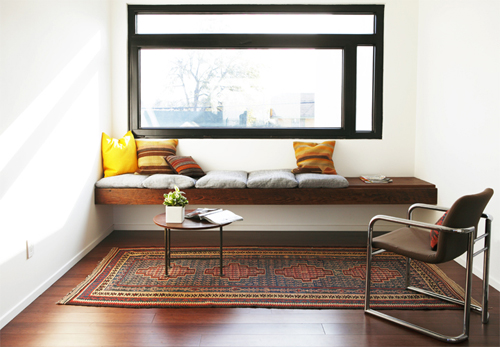 Sunia Homes via The Brick House. Photo by Laure Joliet.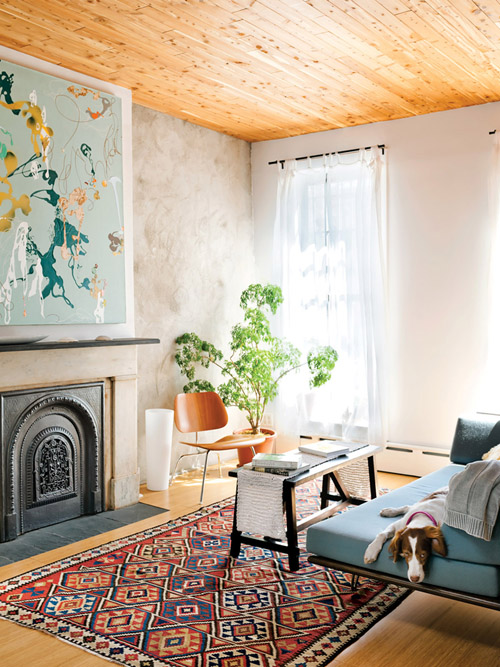 Dwell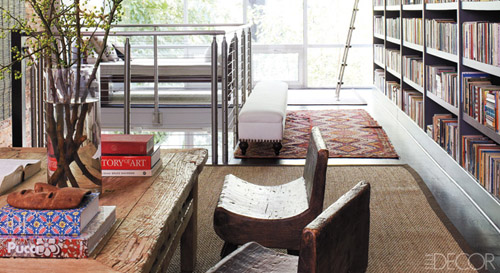 Elle Decor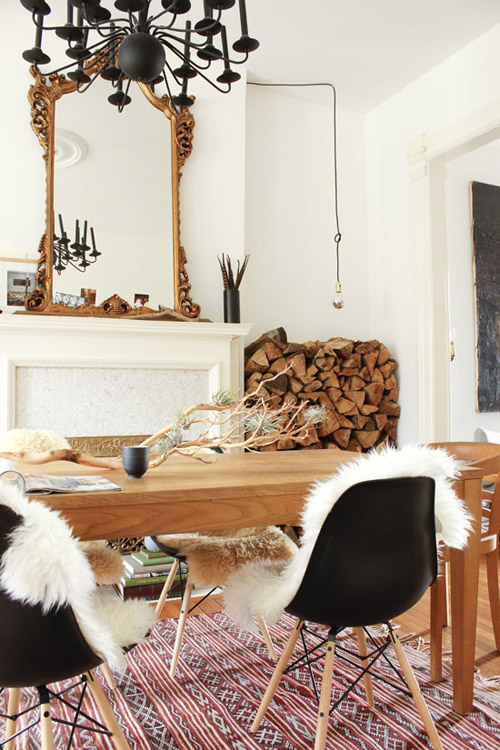 The Marion House Book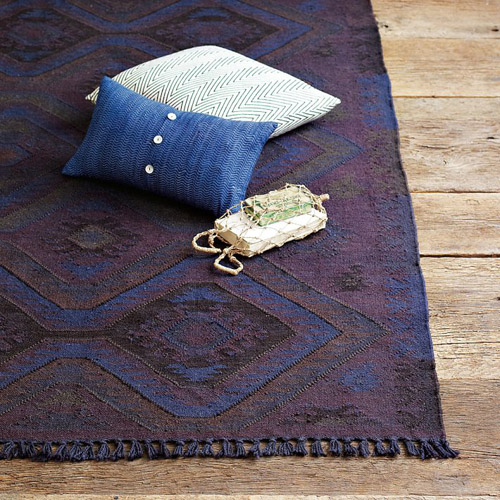 West Elm
Most kilims and handwoven rugs seem to lean strongly to the red and orange side of the colour wheel, which I really do like, but I think I prefer the more unexpected shades of indigo myself. With endless patterns and colour variations to choose from, it would be very hard to choose just one though…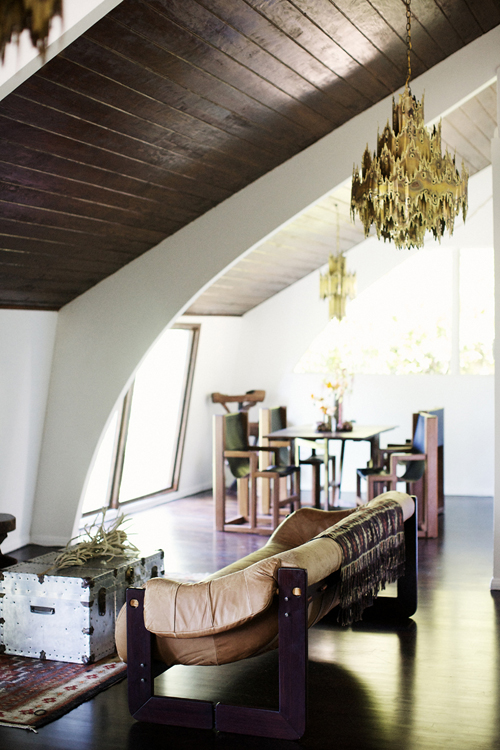 Rue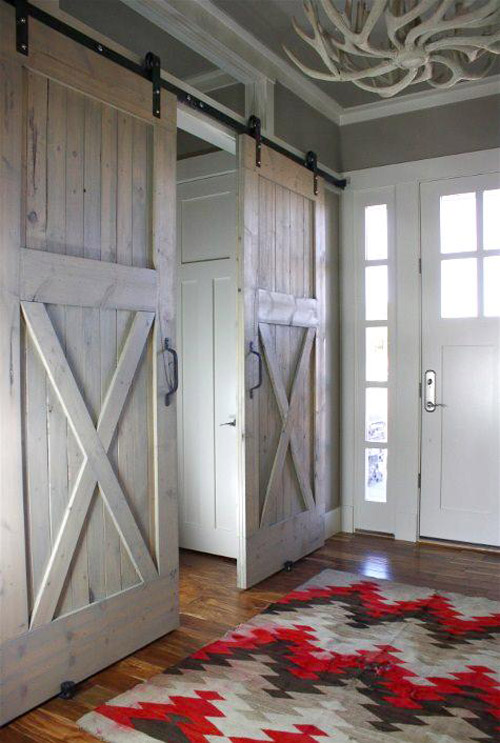 Design*Sponge (also seen on this post)
Today, Rachel and I are going to have a tea party and Tracycakes after school with our combined little girls (I'm sure Gabe will join in once he realizes cupcakes are involved). I'm hoping that our last evening together (for the time being, anyway) will be sweet and light but have a feeling there may be a lot of tears flowing at bedtime tonight, when the reality of this goodbye sinks in. But the good news is, we've already started a coin jar labelled "Florida Fund"…let's hope it starts filling up quickly!