April 3, 2012
As I mentioned in my last post, we were invited to The Cross on Friday to see what's new in their Yaletown store for the Spring and to mingle with other local bloggers and media over tea and some of the most delicious banana bread I've ever tasted! Although I was feeling a little bit under the weather, I was very glad that I made the trip…the store was full of beautiful vignettes, juicy bursts of colour, and unexpected pairings everywhere I looked. Owner Stephanie Vogler gave us a sneak peek into what inspires her with home decor these days and we got to view this charming behind-the-scenes video for a photo shoot that they recently did with Janis Nicolay for Poppytalk. And they sent us home with the most incredible goody bags ever…thanks so much girls! Of course, despite my promise I did of course forget my camera but I did manage to snap a few pics with my iPad to share…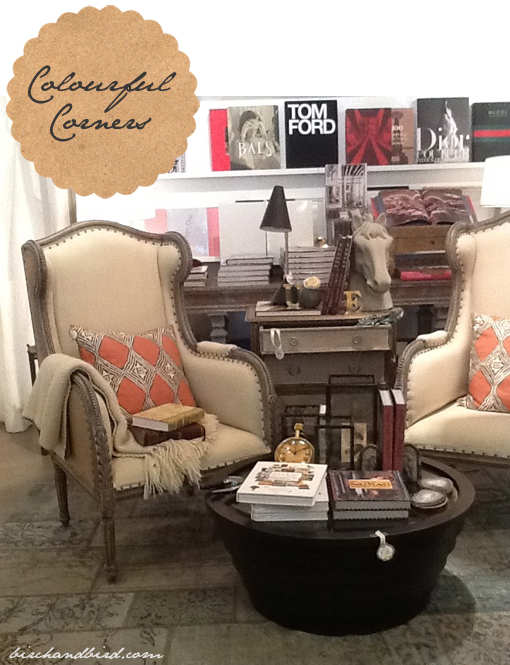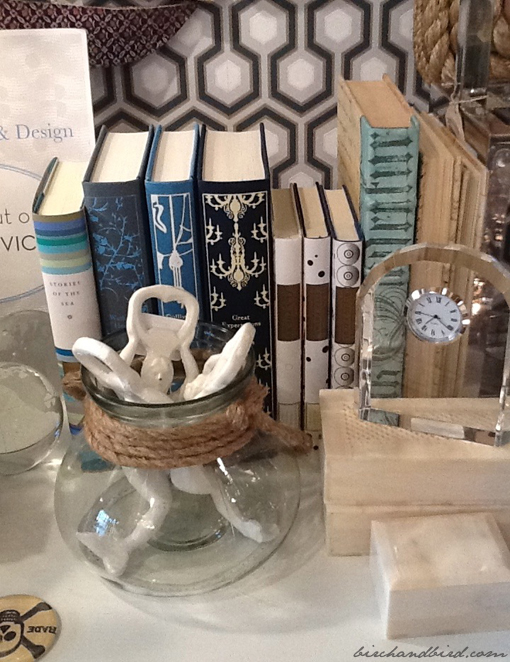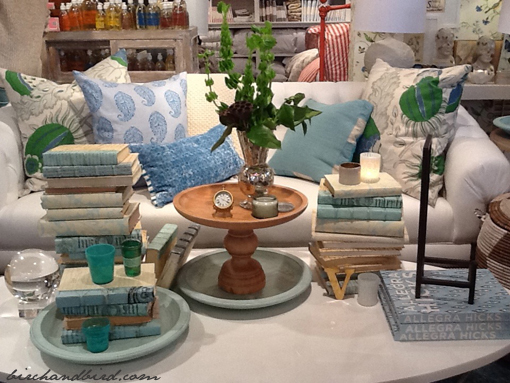 The rest of my weekend was full of rain and cloudy skies, although the kids and I did make a visit to the movies with friends to see Mirror Mirror, which was great. We also made another trip across the border where we hit Target before actually managing to find some sunshine to walk around in. The kids liked the ice-cream part but Rachel is a far better antiquing companion than my three young-uns! I really must stop complaining about the rain so I will instead focus on some colourful corners like these…can't you just picture yourself with a coffee and a fresh magazine? While the children play outside? I can!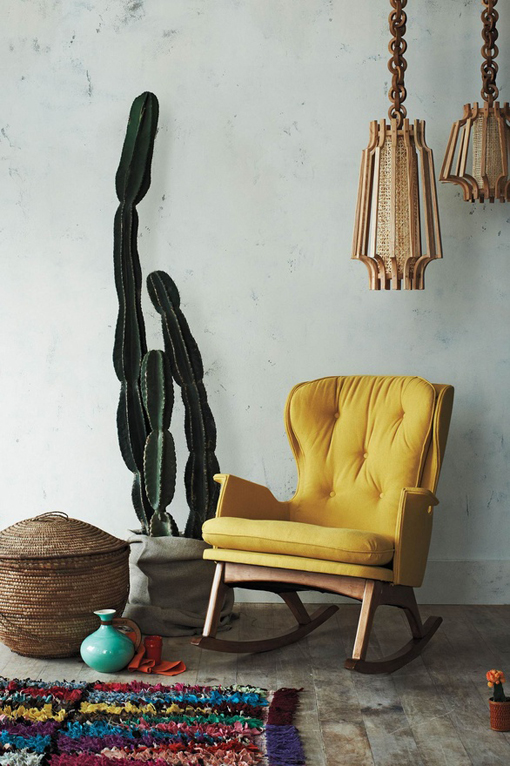 Finn Rocker from Anthropologie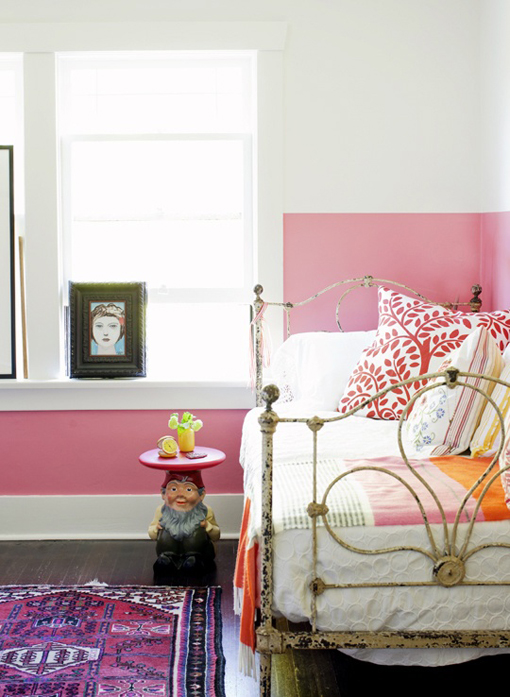 Janis Nicolay for Style at Home. Home of Shereen de Rousseau. Design by Nancy Riesco.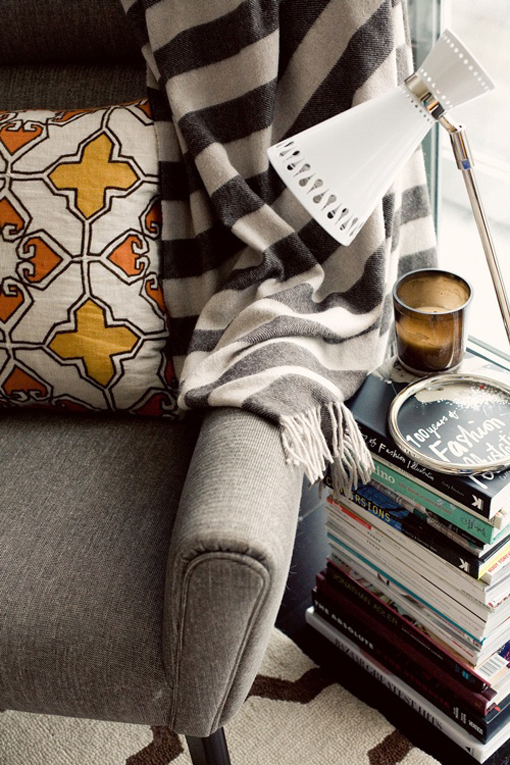 Design*Sponge. Home of Erin Hiemstra. Photo by Bonnie Tsang.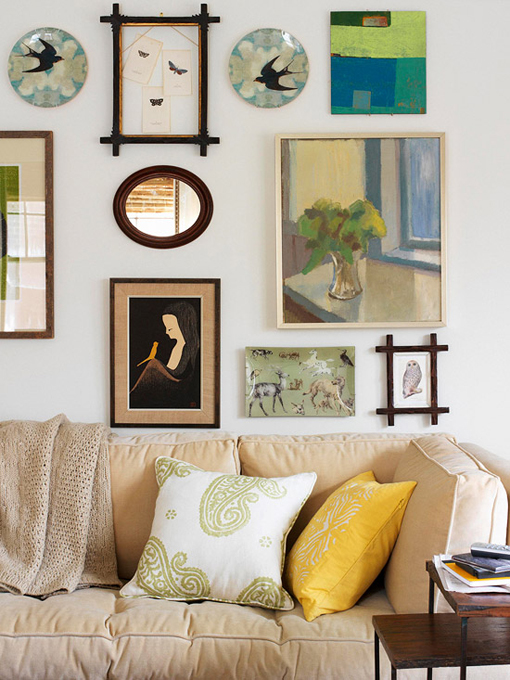 Better Homes & Gardens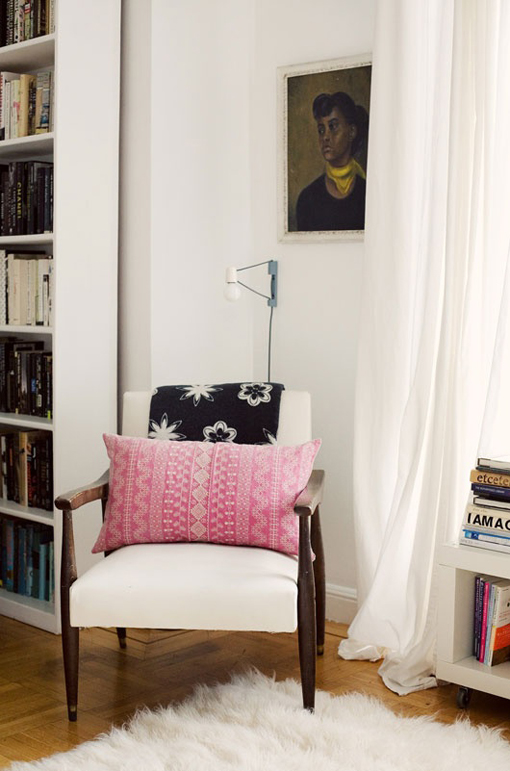 SF Girl By Bay. Photo by Bonnie Tsang.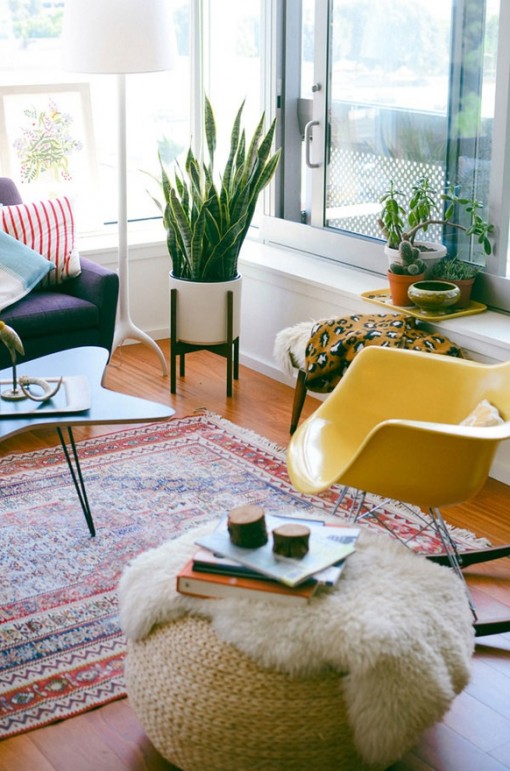 Home of Old Brand New via Decora tu Alma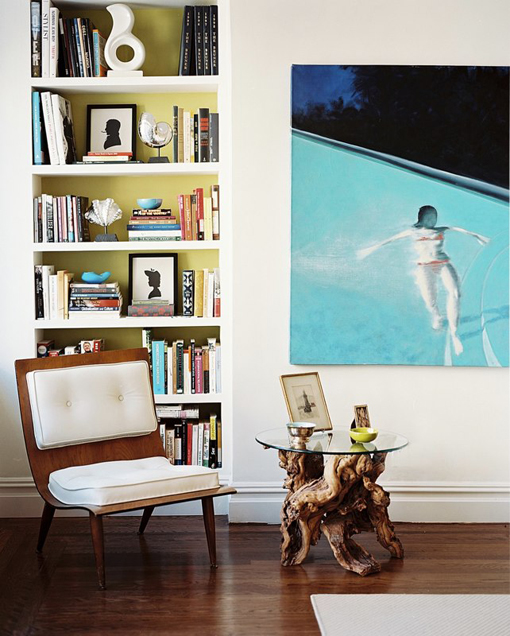 Lonny. Designed by Victoria Thompson.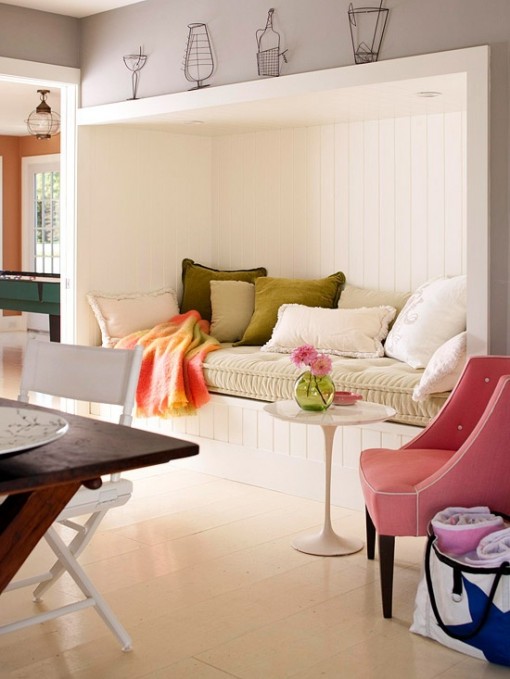 Better Homes & Gardens
This weekend we'll be driving to Kelowna to spend Easter with Brad's brother's family and we're hoping to spend a day up at Big White with everyone too. Our son Gabe is turning 9 in just over a week and we thought a snowboarding lesson would make the perfect gift….he'll be a natural, judging by how good he is on a skateboard. What do you have planned for this Easter long weekend?