April 26, 2012
As the warm weather inches ever closer, I'm finding myself drawn to brighter and bolder interiors. I've already incorporated a good amount of colour into our home (mostly blue and green), but after seeing some of these spaces, I think I could definitely add at least a hue or two into the mix. A few bright flowers, pots and accents for our deck will be the perfect excuse, as our large living room windows make it fairly easy for us to bring the outdoors in. Can't decide on just one accent colour? Why not grab a handful from the rainbow and take it full spectrum…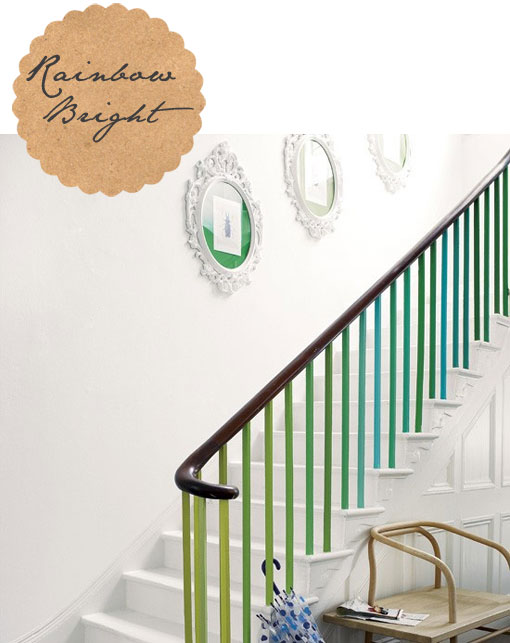 House to Home via Bright.Bazaar
Our budget is very tight to move forward with the updates and renos that we'd like to accomplish, so we're going to have to get creative. Thankfully, paint is cheap and there are stores like Ikea nearby that make it easy for all of us to add a few small budget-friendly tidbits without breaking the bank. Here's a great table setting that I saw at the new Ikea Richmond store on Monday night…simple wood furniture and white dishes livened up with a vivid pattern and bright dessert plates….so easy to create and perfect for Spring! You can see some more fun pics of our media night over at Hodge:Podge, The Simply Inspired Home and Flutter Flutter too.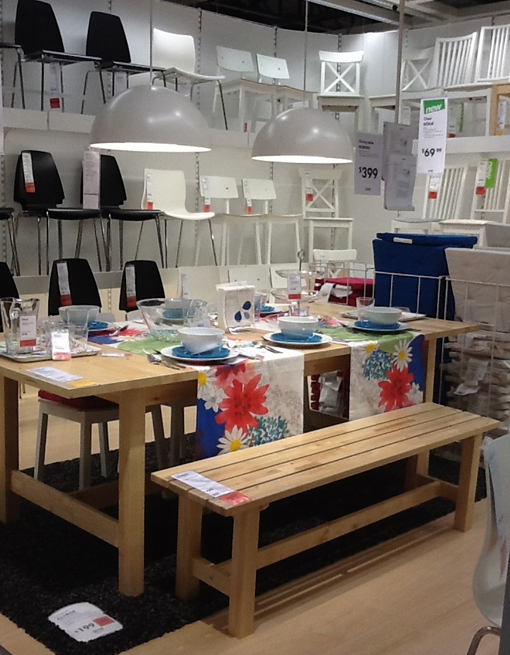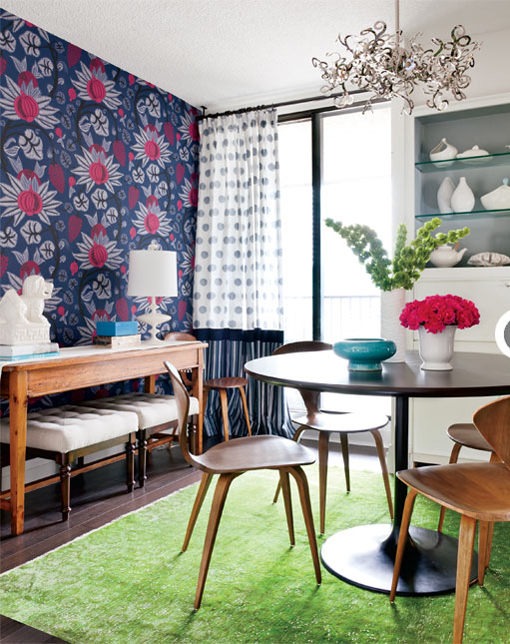 Style At Home. Photo by Donna Griffith.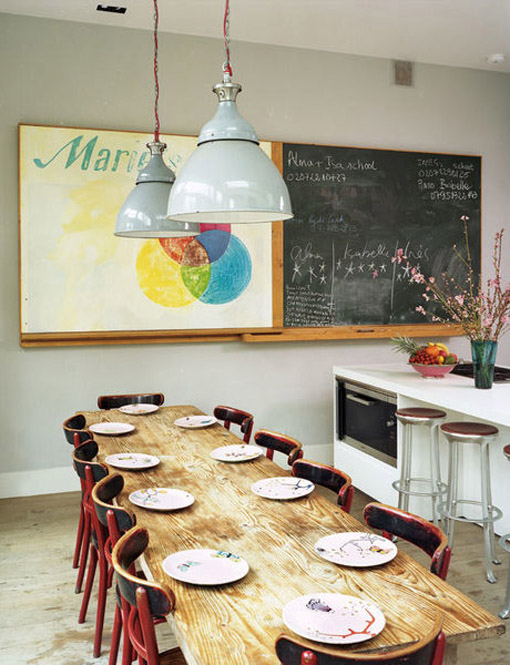 Elle Decor Espana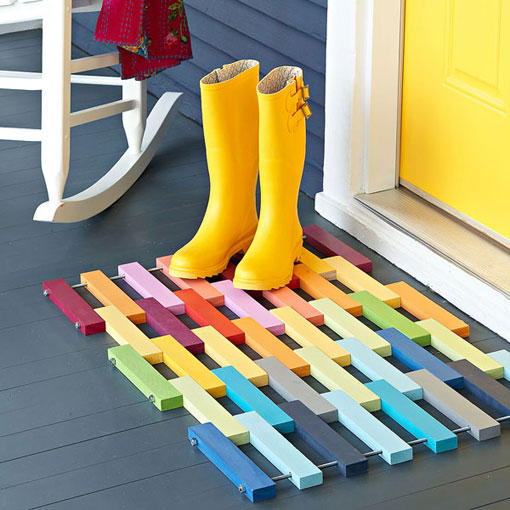 Lowes Creative Ideas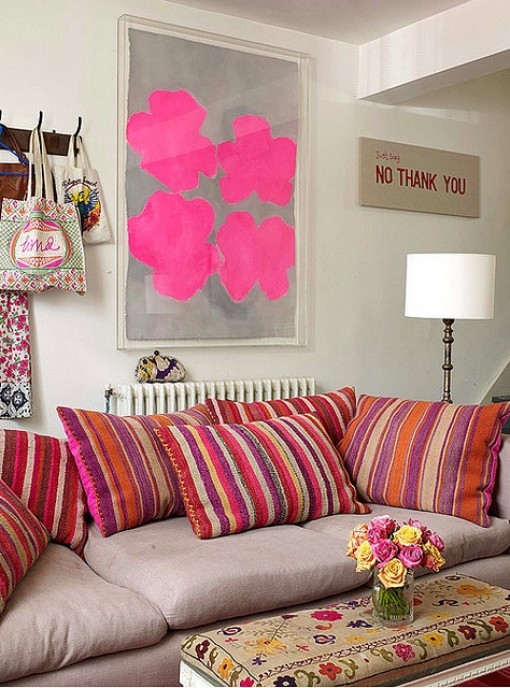 From Bazaar Style by Selina Lake via The Style Files. Photo by Debi Treloar.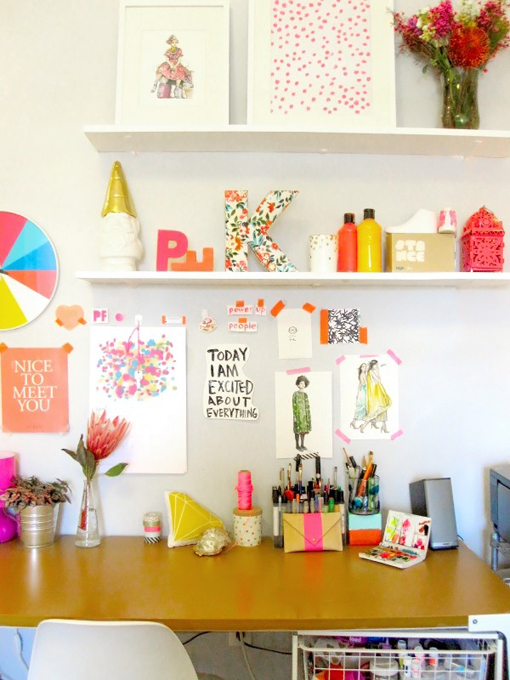 The Glitter Guide. Home of Katie Rodgers. Photo by Tasha Bleu.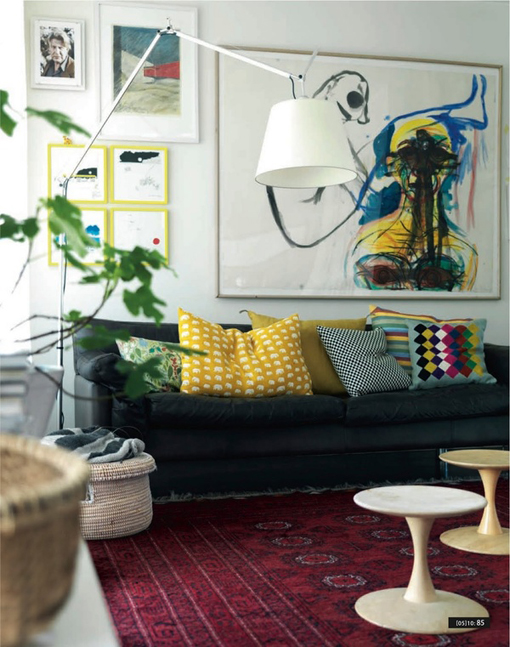 Styled by Emma Persson Lagerberg for Design Interior. Photo by Petra Bindel.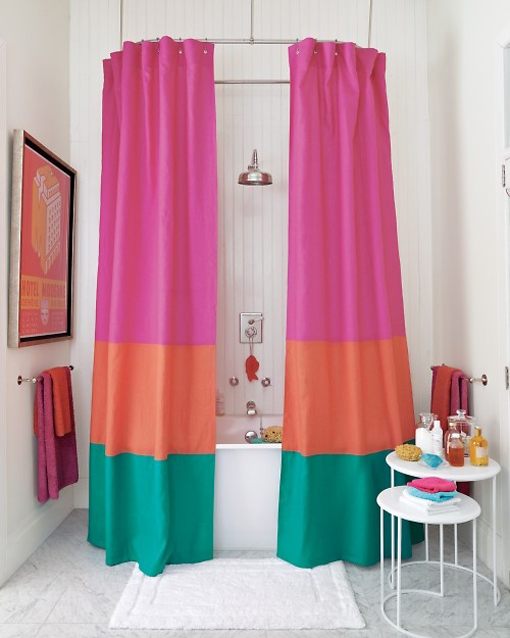 Martha Stewart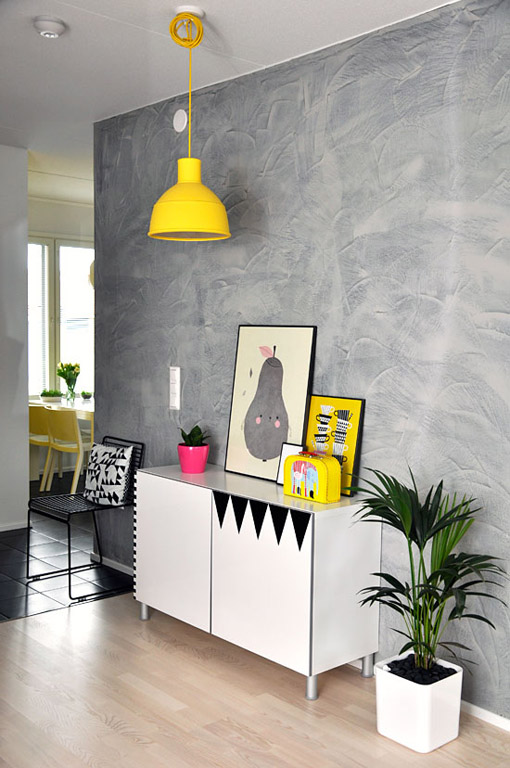 Life Thru A Lens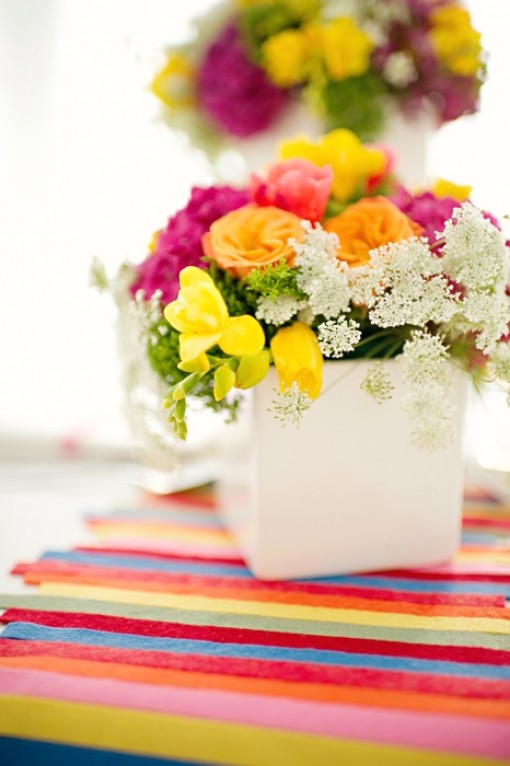 Michelle Edgemont
How do you feel about colour in your own home? Are you from Team "Less is More" or Team "More is More"? I think that as long as you surround yourself with things that you really love, really use and really have room for, you can't go wrong. And with our regular bouts of pouring rain followed by sunshine lately, odds are pretty good that we'll see a real rainbow in these parts soon…have a great Thursday!