May 13, 2011
Happy Friday! Do you have big plans for the weekend? Rachel and I will continue sorting through our basements, deciding what treasures to bring to The Old School Market in two weeks. We've been tagging and pricing our goods and will put together a mock-up display to avoid any last minute design panics on market day. As we waded through our shop inventory and crates of more recent finds this week, it became very clear to us that, despite our best efforts, we are well on our way to becoming hoarders! Rachel's basement is bigger and much more organized than mine but we still share the same frustrations with each of our home's dark and unfinished underbellies. At least we're in the same boat and we are determined to tackle our dungeons over the summer! Be sure to tune in for some down and dirty DIY posts in the months ahead. I have high hopes to finish a playroom in ours before next winter. Do you have big plans for any underused spaces in your home?
Grey and yellow continue to be one of our favourite colour combinations…good thing, since we look at our website every day! I absolutely love them together in a wedding colour scheme, isn't that grey dress stunning? You simply must see the rest of this beautiful wedding's photos by Stephanie Williams and you can find more of our favourite yellow inspired spaces here…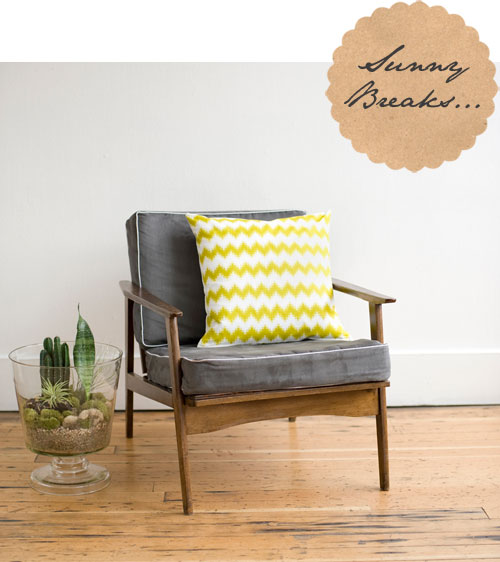 Pigeon Toe Ceramics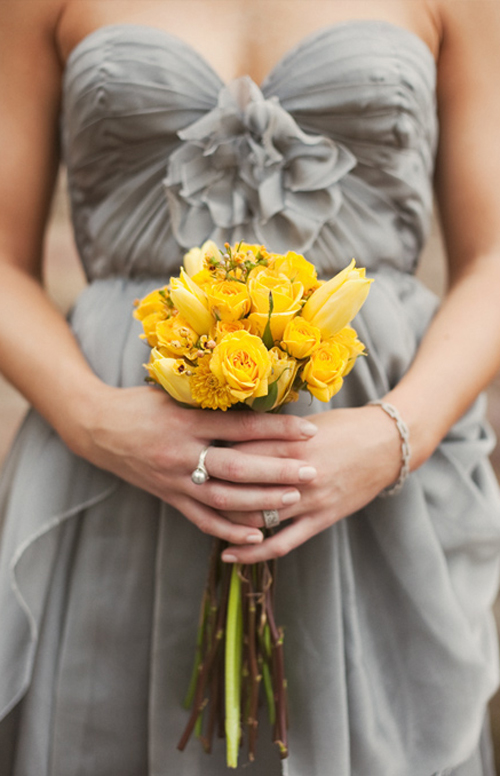 Stephanie Williams Photography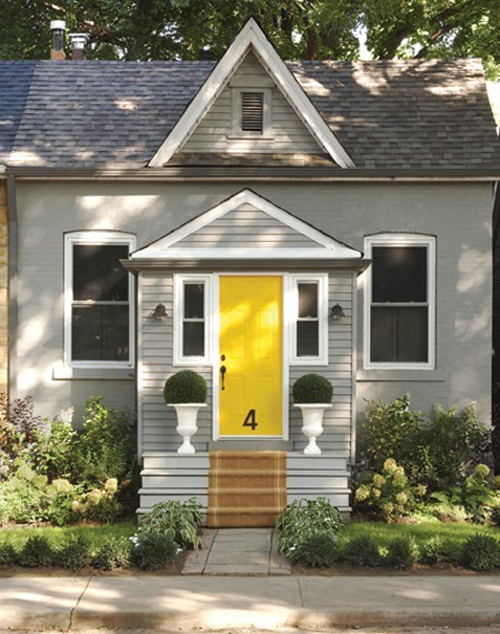 Canadian House & Home
The torrential downpour of the last several days finally broke yesterday and the sun came out in all it's springtime glory! The forecast is cloudy with sunny breaks today and then (sob!) back to the rain but we'll be enjoying whatever warm rays we can! Fingers crossed that the weatherman is wrong and wishing you a sun-filled weekend wherever you are!