March 21, 2012
A few years ago after visiting the picturesque beaches of Trancosco, Brazil, Jan Eleni turned the dream of spending her winters seaside into a reality.  In collaboration with Vida de Vila, local craftspeople and artisans, she and her husband painstakingly converted an existing cottage and newly built house into Casa Lola Trancosco, a luxury rental property.  Only the roofline of the original structure remains today with the addition of rustic structural beams, polished concrete floors and walls of glass overlooking a stunning Indonesian tiled pool and outdoor shower, of course.  Her minimalistic approach to design gives way for an open and airy feel that completes the rustic bohemian chic vibe that she was after and I'm sure you'll enjoy.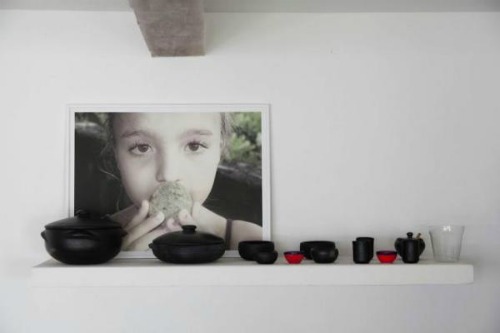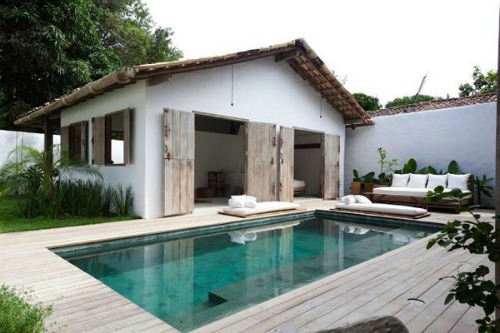 Three guest rooms with private ensuites await up to 6 guests to forget all their troubles, with luxury amenities including a daily housekeeper  and a cook if necessary.   If guests can even pry themselves away, the beach is just a 15 minute walk and the town centre is just a 4 minute stroll.  Along with Casa Lola, there are 50 other historic cottages perched upon a cliff overlooking the ocean and waterways.  Ahh…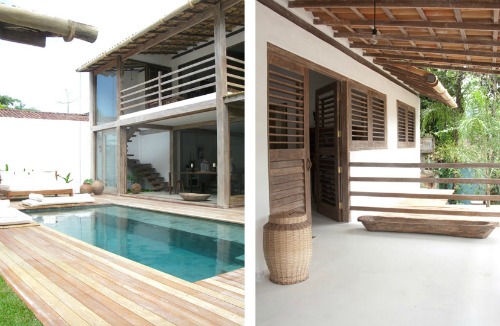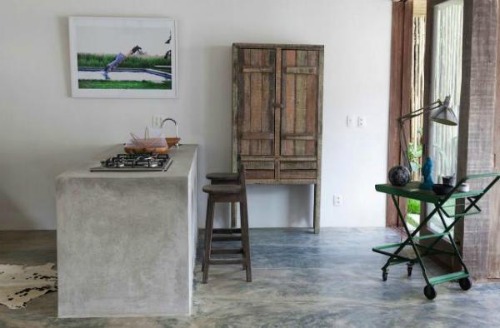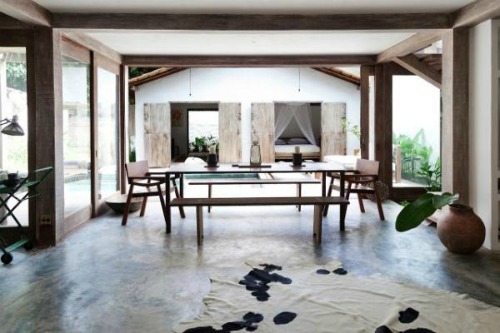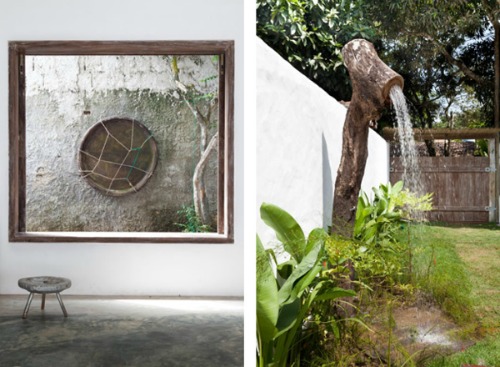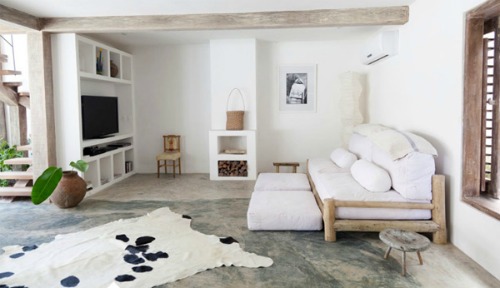 With no clutter to distract, the architecture showcases the unique pieces that the couple has found in Brazil as well as on their travels.  I'm really drawn to the soothing combination of sun bleached wood, white walls and green flora and I love, love all their finds.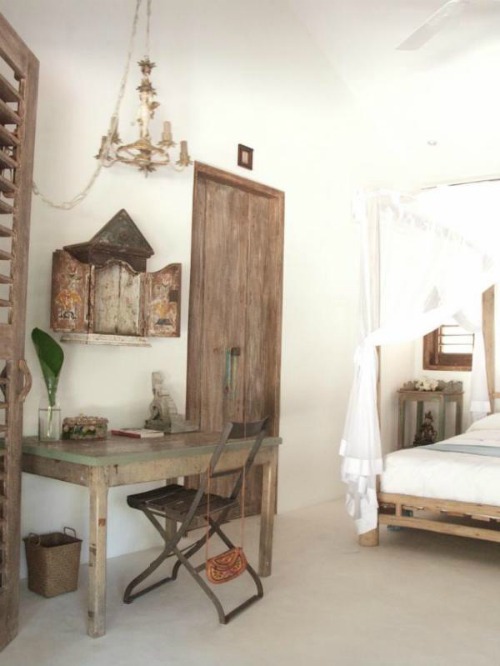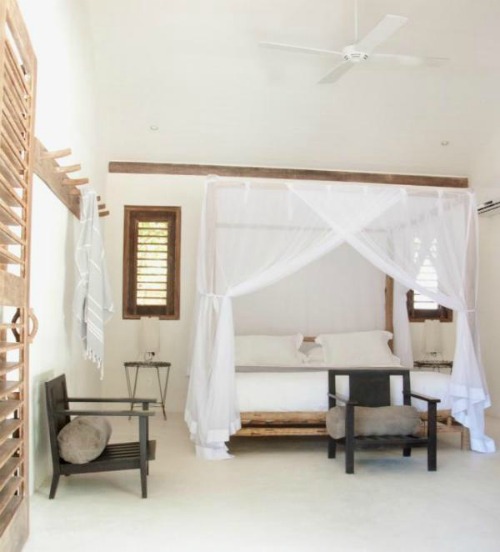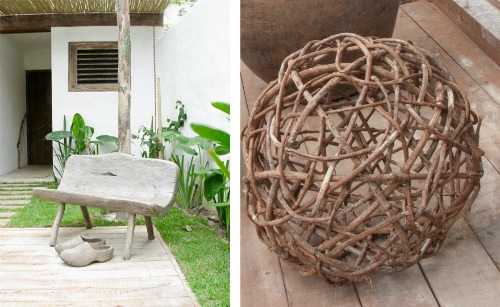 Designed by Jan Eleni
The balance between rustic and modern is just about perfect, don't you think?  Now, if only my bank account could make it possible for a vacation here…even for just one night.