May 16, 2011
Well, that was a productive, yet exhausting weekend!  With The Old School Market just around the corner, Lily and I spent yesterday getting our displays in order.  I'm so thankful we did this.  It took us…oh about 6 or so hours from start to finish.  We won't have that much time for set up at the market.  I can just imagine our stress levels if we had just waited until the market to set up with no prep.  I think we dodged a bullet.  It was about this time last year that Lily and I were gathering ideas for logos and banners and business cards.  You know, all that fun stuff that gives a company presence.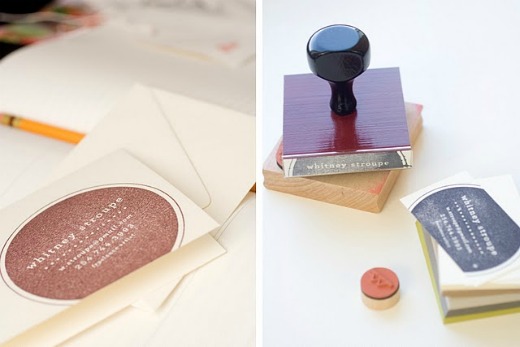 1. Perch Papiers 2. MaeMae Papier
We searched high and low for inspiration.  Thankfully, like most things so far, we were on the same page with what were hoping for in a business card.  Inspired by vintage apothecary labels and lovely letterpress wedding invitations, we came up with quite a pile of examples to go from.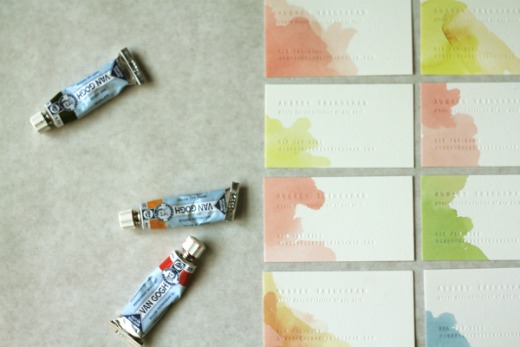 Oh Happy Day Letterpress
We then turned our pile of inspiration over to the talented Amber Mabe, who we happened to come across on Etsy.  Yes, you can also get help with logo design on Etsy.  Who knew?  Through a few emails back and forth, she was able to get into our heads and come up with several sketches right off the bat.  We then adjusted a few things here and a few things there and voila!  our very own business card.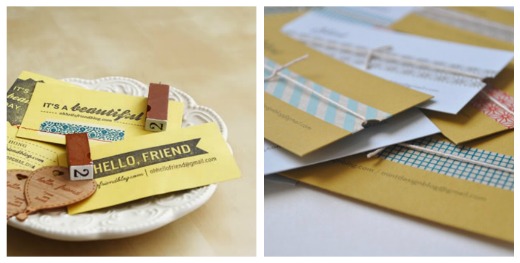 1. Oh Hello Friend 2. Mint 3. Babel Design via Simple Pretty 4. Under Consideration
There are cards you can plant and they will bloom flowers.  Or cards that act as handy dandy screwdrivers.  What about edible cards for chocolatiers or bakers?  Mmm.  I love cards with an extra special touch like a little envelope or ribbon tied neatly in a bow.  Your business card reflects who you are and it should be just as unique.  Plus you feel quite grown up when you have your own business card.  I highly recommend it.  Happy Monday!