April 7, 2011
Yesterday finally brought us a few welcome sunny breaks and some sweet relief from the rain, yay! It was so nice to briefly soak in some sunshine on the playground after school before the clouds moved back in. Everything just feels a little bit better with some sunshine, don't you agree? Rachel and I plugged through our first year of income tax preparations last night…unfortunately sunshine didn't help make that any better but at least we got our files sorted out and ready to hand over to the trusty accountant, phewf! It's so easy for the business side of things to overshadow the fun and creative side, isn't it? Our learning curve has been pretty sharp for this past year's process of setting up shop and starting this blog but thankfully it's all been a labour of love. Our main challenge is, and continues to be, juggling the rest of our lives and family with work…a juggling act performed by women worldwide!
Now that the shadow of tax time has been pushed aside for another year, it's time to celebrate with some colour! Sarah Richardson always uses unique colour combinations in her interiors and spaces. This year's Interior Design Show 2011 exhibit, put together with her brother Theo, was no exception. I really love the bold and saturated colours they chose to feature, as well as the vintage pieces incorporated into each display…
It doesn't take much to inject colour into a space. Paint is the obvious choice but it's just as easy to bring in colour with bright throw pillows, art and even upholstered furniture. If you have a favourite colour that you know you won't tire of easily, why not use it on a statement sofa or chair? A feature wall requires less commitment and is easy to repaint as your tastes or the seasons change. I like to swap pillow cushions and throws between my bedroom and living room when I feel the need to freshen things up…what tricks do you use to bring colour into your home?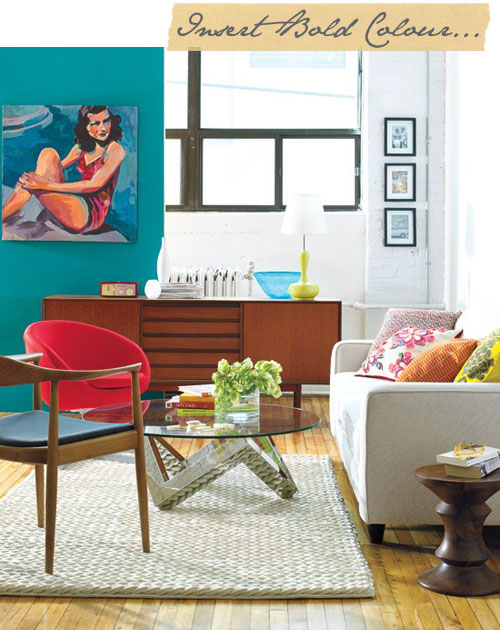 Style At Home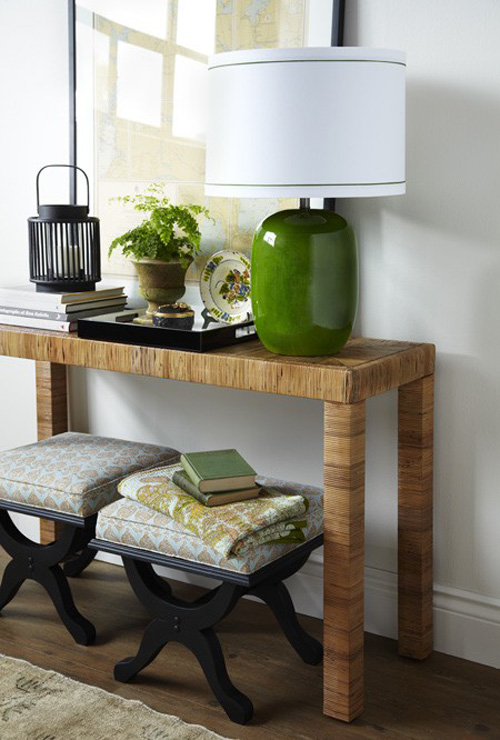 Canadian House & Home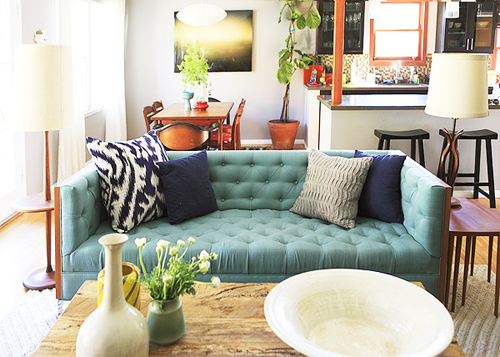 Emily Henderson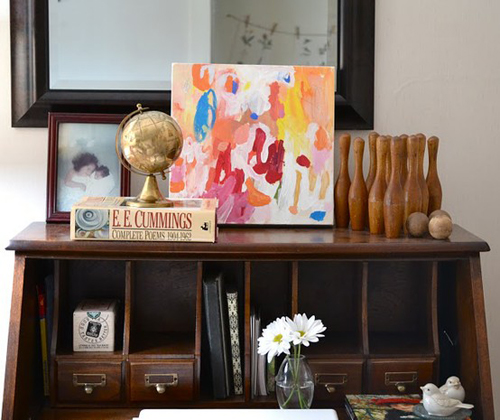 Armas Design via Exquisite Banana
I came across the juicy colours in these chevron striped plates the other day and headed right on over to Aedriel Moxley's Etsy shop. I just love the vibrant colours, personalized silhouettes and sweet sketched images on each of her wares and I think they'd be just as lovely on display as they would on the table…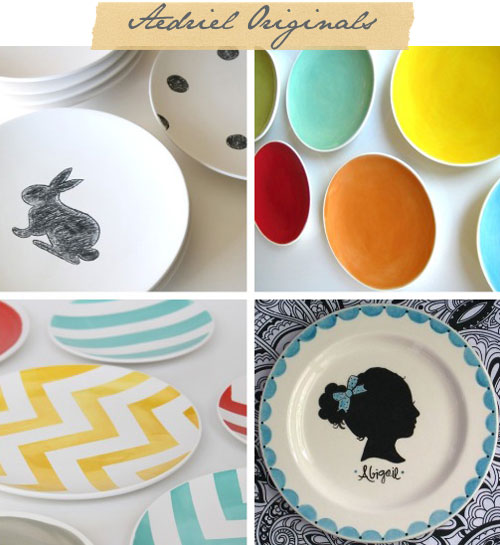 Aedriel Originals via Poppytalk
Now, fingers crossed for some more sunshine over the weekend!