April 15, 2011
This Spring has been such a tease…glimpses of sunshine and warmth, lots of rain and yesterday morning we woke up to snow! It melted away within a couple of hours but, needless to say, I'll be happy when the chill of winter loosens it's hold for good. How was your week? Mine felt very busy, a bit too busy in fact, and getting sick right at the beginning of  it forced me to slow down a little. Which is probably a good thing, considering the big weekend I have ahead. I'm looking forward to spending all day Saturday in Vancouver with some great girlfriends, dining out at Italian Kitchen and then resting up for the big 10km Sun Run bright and early Sunday morning. Don't expect me to be sharing my race time, though, because it won't be happening!
Part of this week's busyness was due to Rachel and I takin' care of business…taxes are finally out of the way (we hope!) and we've been doing some strategizing for the shop in the midst of organizing our latest project, The Old School Market, which is coming up fast at the end of May. Our to-do list keeps growing but don't they always? A few things on the agenda are retaking some of our first shop photos and streamlining the bookkeeping side of things. While scrolling through our inventory, a few of my favourite blue and green items caught my eye…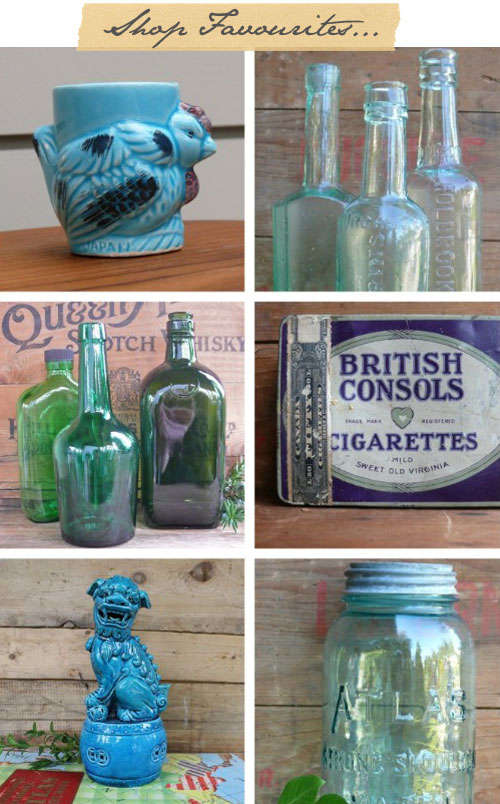 1. Eggcup 2. Aqua Bottles 3. Green Bottles 4. Cigarette Tin 5. Foo Dog 6. Canning Jar
We're lucky enough here on the West Coast to enjoy two particular colours of nature year 'round. Blue and green. True, the sky may be more grey than blue for most of the winter, but it is a shade of blue all the same! Why anyone coined the phrase, "Blue and green should never be seen" is beyond me. I'm of the opinion that if colours look together in nature, odds are pretty good they'll look good together in an outfit or in a home. Blues of all shades suggest sky and sea while variations of green conjure up images of lush landscapes. Maybe my ongoing obsession with atlas', globes and maps is really doing a number on me but lately I can't get enough of blue and green used inside the home…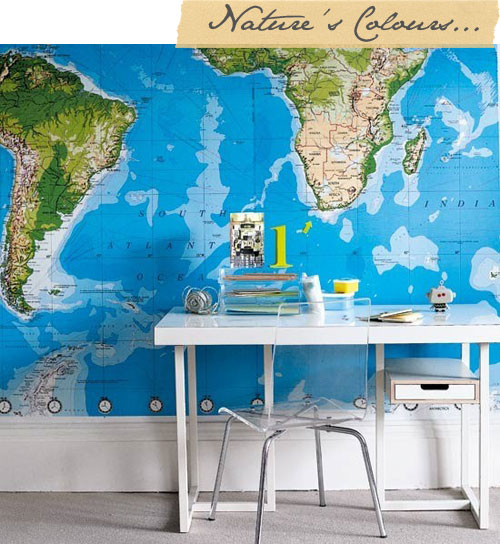 House To Home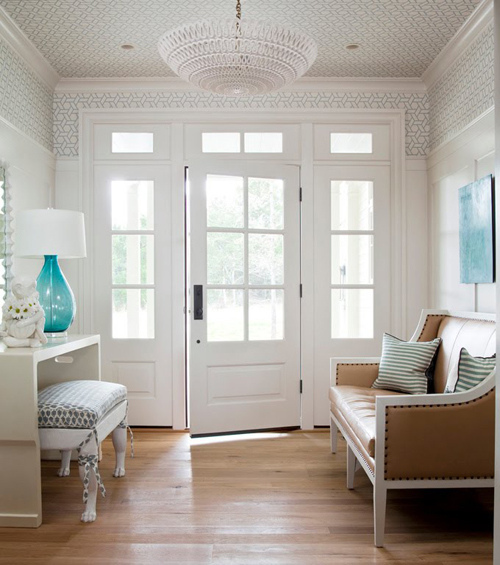 Bear Hill Interiors via Coco + Kelley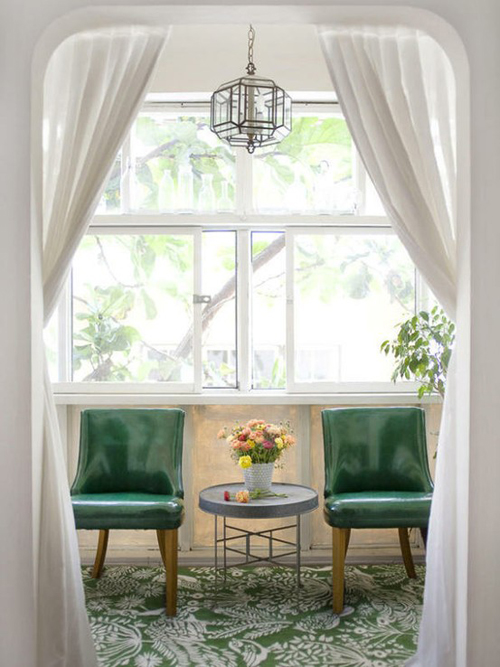 Emily Henderson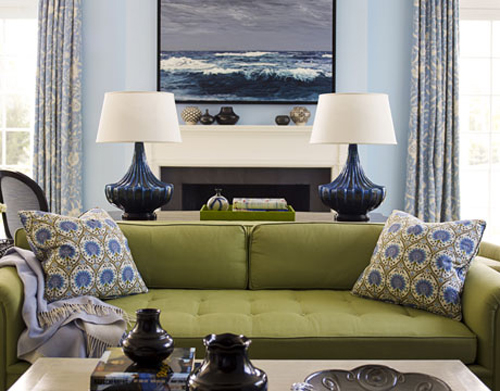 House Beautiful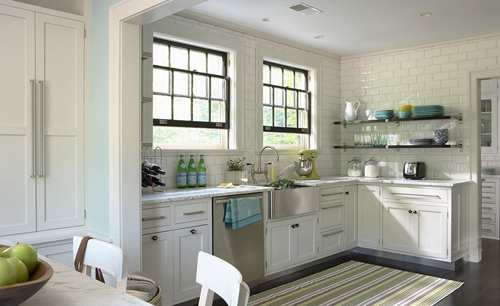 Susan Gilmore via House of Turquoise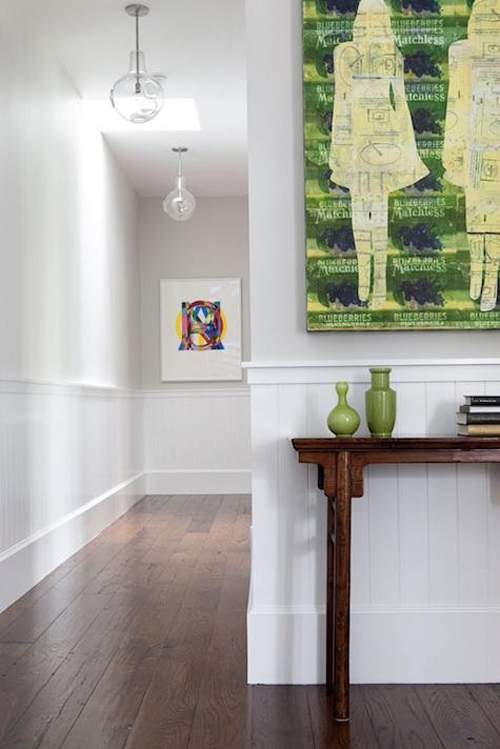 Feldman Architecture via Remodelista
Although I'm no seamstress, I've always loved the patterns and colour combinations of Amy Butler's fabrics so I'm understandably head over heels for her home collection! Her designs have always reminded me of a very modern take on William Morris and other designers of the Arts & Crafts movement and I would love to paste the walls of my home with more than one her latest wallpapers. And the rugs? If only I could sink my toes into one right now…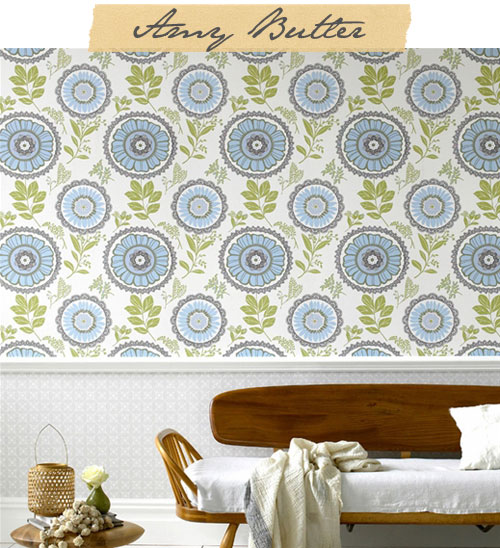 Are green and blue at the top of your list of favourite colour schemes? If so, how do you incorporate them into your space? Have a wonderful weekend and may it be filled with the colours (and sunshine!) of Spring, wherever you are!