November 9, 2011
Lily and I have been getting our craft on the past couple days.  We're adding a few new festive goodies to our booth this season at the Fieldstone Vintage Market.  It feels good to be creative and the monotony of making multiple items in the Birch + Bird Craft Factory is good for my weary brain right now.  Speaking of my weary brain…my goodness, I'm all over the place this week.  On Monday I was all about green but now I'm thinking black and white with hits of gold.  It's so glamorous and moody.  What do you think?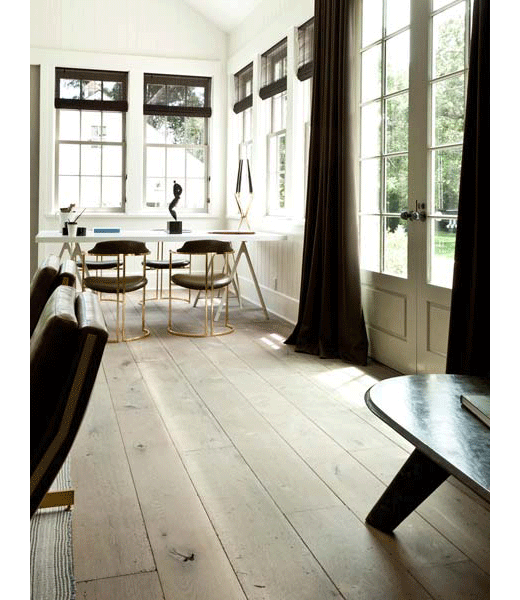 Exquisite Surfaces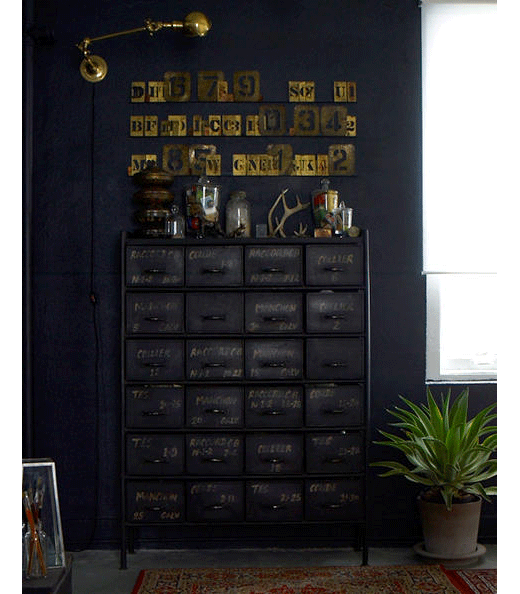 Design Sponge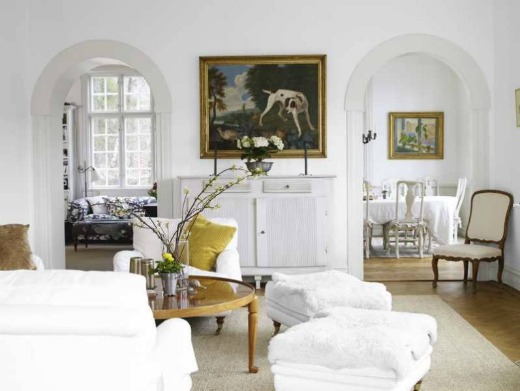 source unknown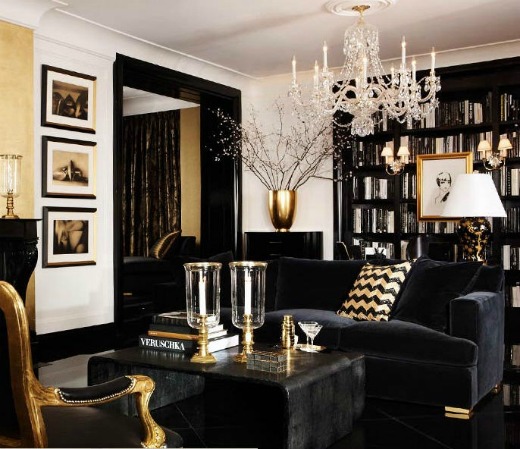 Ralph Lauren Home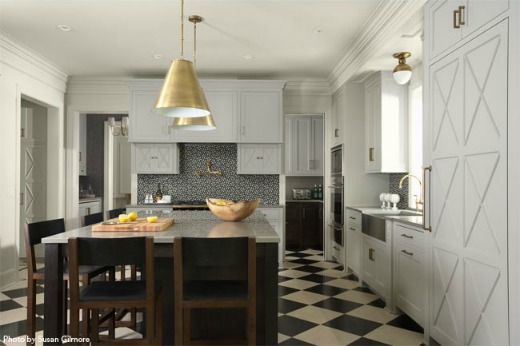 Alecia Stevens
  Alecia Stevens
And since December is just 21 days away…GASP!  Black, white and gold would be a pretty combination for wrapping up all those presents that you've been hoarding in your closet since August, right?  Haha, not me!  My standby is usually craft paper because it's so versatile and best of all environmentally friendly.  This year if I can find it, I'd love to wrap my gifts in inky black wrapping paper with gold twine and pretty white apothecary style labels.

 1.  notecards 2.  vintage twine 3.  chalkboard tags
I guess I better start making a list!  I thought these would make great gifts, don't you think?  I just might have to order one of each for myself too.

 1.  clutch 2.  necklace 3.  bangle
Happy Hump Day!