October 5, 2011
I've been homebound with a sick little girl over the last couple of days. Thankfully, she's back to her cheerful self but is still contagious so we've been cozied up at home while the older two kids are at school. Despite her sickness, it's actually been a good thing to spend lots of one-on-one time together after the the past month's busyness. It's also felt really great to hunker down and finally conquer those piles of laundry and start thinking ahead to some fall projects and other home renovations. I also had time to put together an autumn themed Etsy treasury, something that always inspires me creatively.
The crisp fall weather is here to stay and I love nothing better than cozying up on the couch with a good book or magazine and a cup of tea…on those few and far between days that I can actually find the time to sit down, that is!  Don't you find the colours of fall so inspiring? I sure do…the muted green, rust and yellow tones mix well into almost any decor scheme. The colours of nature were simply created to work together…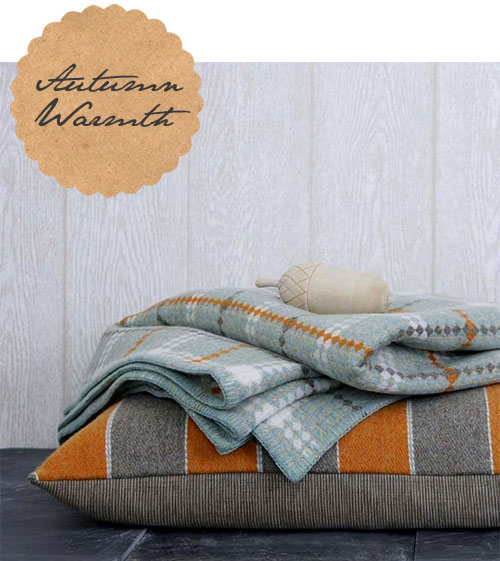 Rowen & Wren via Design*Sponge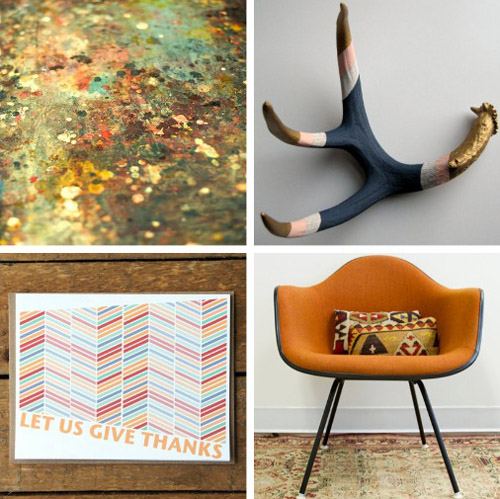 1.Carl Christiansen 2.Cassandra Smith 3.Dawn Correspondence 4.Old New House
I haven't specifically started decorating for fall yet but, with Thanksgiving this weekend, I'd better get a move on it! It's also my husband's birthday tomorrow so we'll be having friends come over Friday night…all the more reason to bring autumn into my home!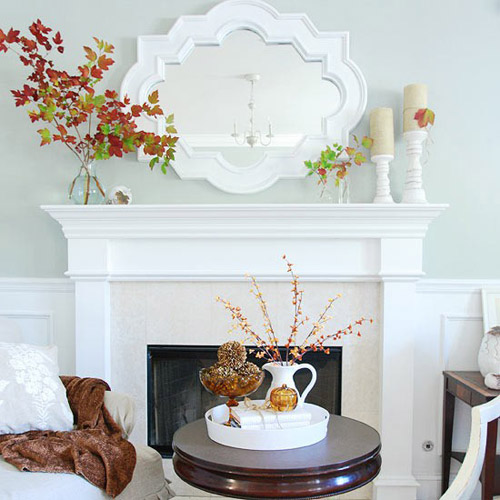 Better Homes & Gardens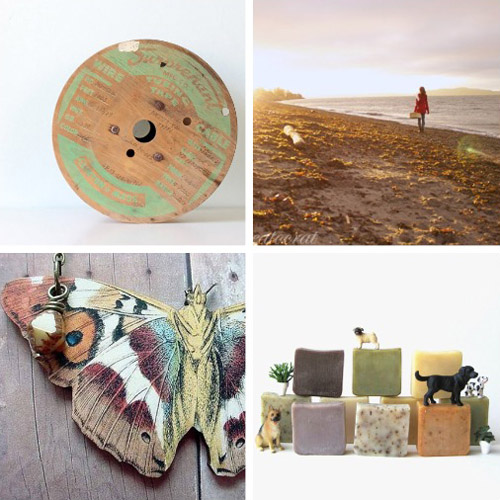 1. Bellalulu 2.Creatocrat 3.My Selvaged Life 4.Prunella
A grasscloth wall in my living room has been on my home's project list for well over a year now. I just love the organic texture it brings to this bedroom belonging to Tommy Smythe…what are your thoughts?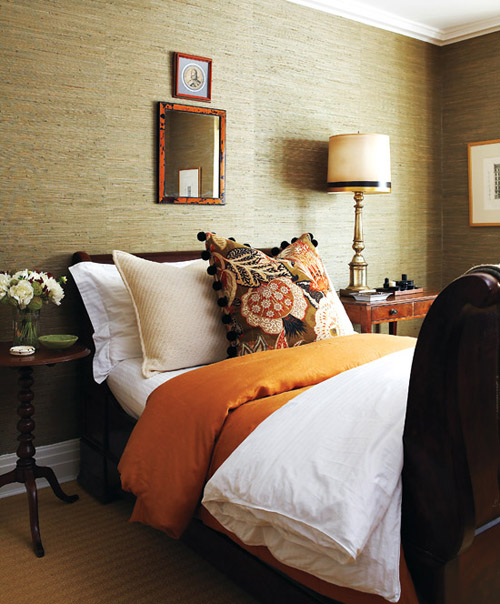 Style At Home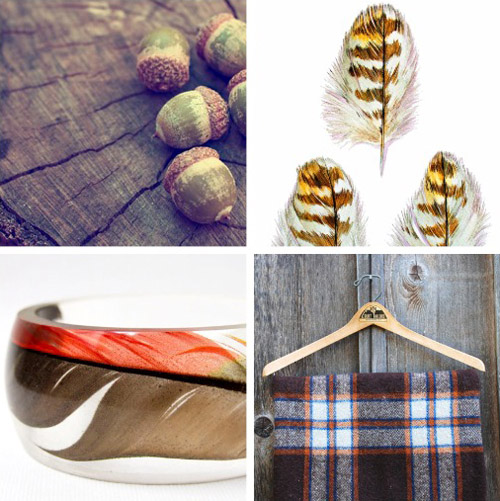 1.Shannon Blue Photography 2.Jody Edwards 3.Rosella 4.Refugium
Baskets, natural fibres, and rustic wood tones bring warmth to a room all on their own. To add even more seasonal colour to your space, bring in throw pillows, blankets and fresh flowers…you'll be surprised at the big impact that small accents can have.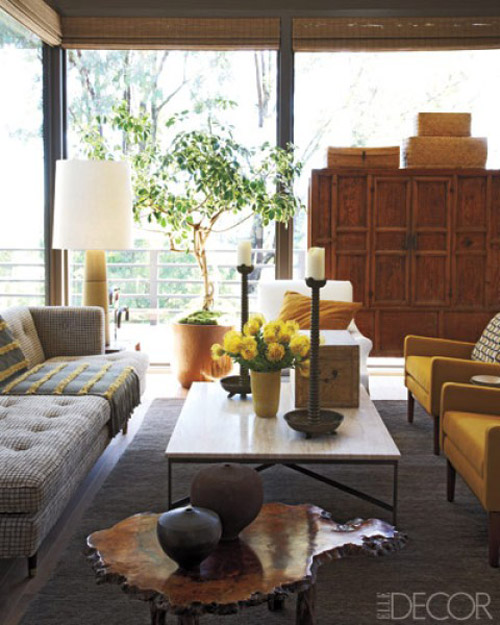 Elle Decor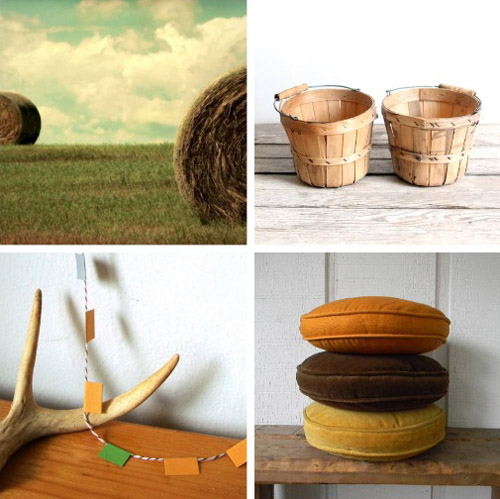 1.Sarah Moldovan 2.Lackluster Co. 3.Ashley Pahl 4.Pillow Happy
Do you have any autumn decor tips you'd like to share? What about Thanksgiving traditions? I still have yet to cook my first turkey dinner (not sure how I've managed that after 10 years of marriage!) but I think I'll leave that for another year. I'll try out my trusty pumpkin pie recipe this weekend instead, with a few new appetizers to bring out on Friday night. I'll let you know how it goes!