February 10, 2011
After a busy weekend and the last few days full of family and 5 year olds, this party girl is pooped! I am looking forward to a somewhat quiet day and I'm hoping that it includes as much sunshine as we had yesterday…fingers crossed it lasts through the weekend too! Since it's been a birthday party kind of week, I couldn't resist including these adorable cupid cupcakes that Ez shared over at Creature Comforts…
Another theme of the week seems to be pink so I thought I'd share a little peak into the shared bedroom of my daughters, Sadie and Lilah. They are both red heads and bubble gum, Barbie hues just don't look right with their complexion so I painted their room a very subtle antique pink: Benjamin Moore's Boudoir, from the Affinity line of colours. Last week, in an effort to get motivated to tackle those larger projects looming on my list, I finally hung a collection of art above Sadie's bed. It's a mix of a few paper goods I've been collecting…bookplates, sweet cards my sister gave the girls for Christmas and a vintage Bambi handed down from my Grandma. I'm really happy with the final result…what do you think? All that's missing from their room now is a Roman shade to replace the old blinds. I'm sorely lacking in the ability to sew department but thankfully my mom is not…she sewed the quilts for the girls, wrinkled from being jumped on moments before this picture was finally taken!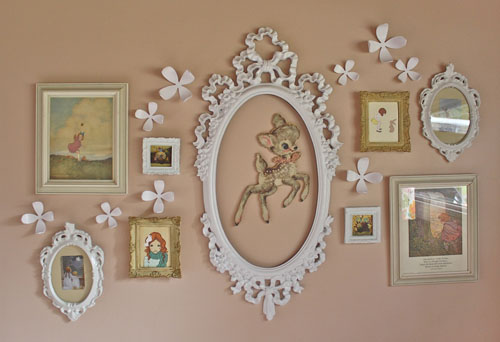 With pretty rooms on the brain (and not much else, I'm afraid!) I thought I'd forgo many words and let these pretty spaces speak for themselves…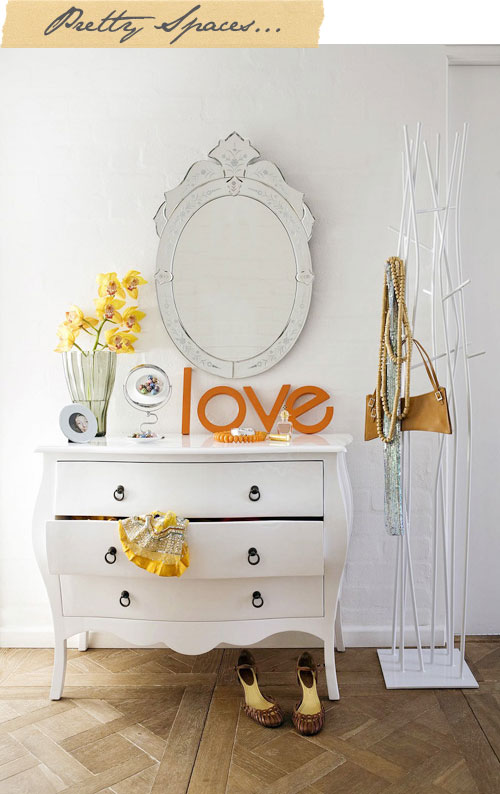 Tara Sloggett via Decor8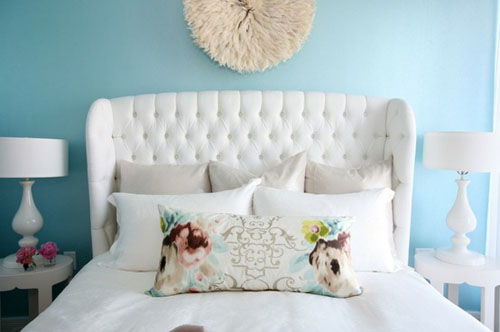 The Cross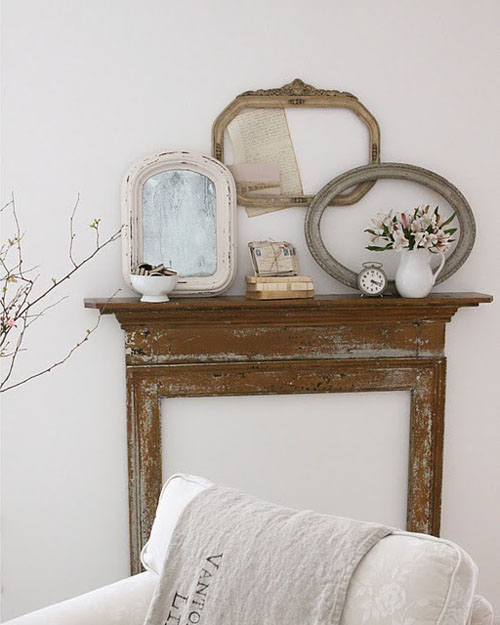 French Larkspur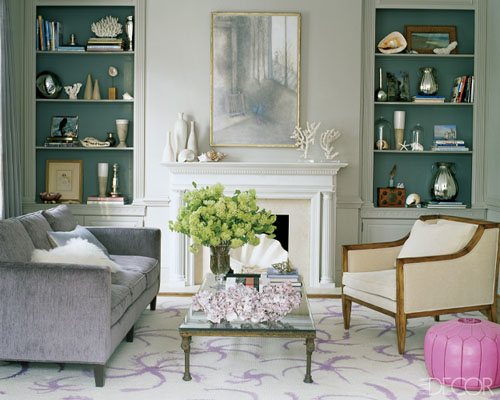 Elle Decor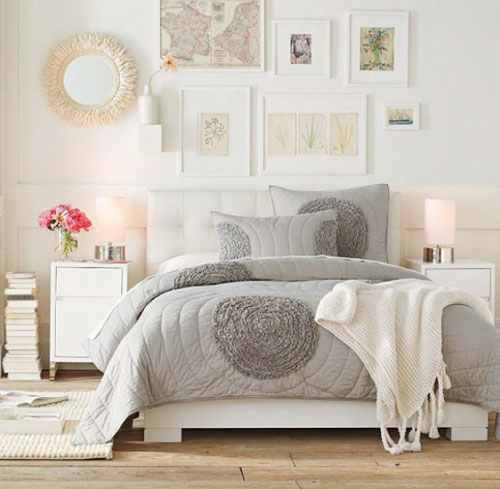 Kim Ficaro
I came across the lovely work of Sarah Winter via Design*Sponge a little while ago and really love her bold, typographic prints. What a cheerful reminder to have hanging in the home or office or I think it would make a fabulous wedding or anniversary gift! I mean, who doesn't like the Beatles…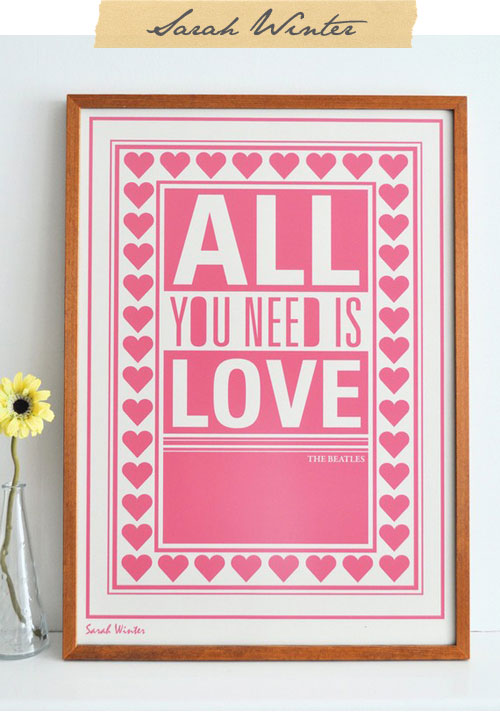 Sarah Winter
Love, love, love…all together now! Have a great day!