October 15, 2010
If you had a chance to read about our American thrifting adventure, then you might remember that we snagged ourselves not one, not two but three rather large vintage numbers.  That rush lasted quite awhile!  Those numbers are probably one of our best finds to date especially if you factor in the cost…free.  They proudly sit displayed in each of our homes and sooner or later we'll part with the other one in our shop.  Can you guess we love old signs, numbers and letters too?  We just love the graphic interest vintage signage gives to a space.  Don't you?

1.  My Vintage Addiction 2.  The Pudding Store 3.  RE
Vintage printer's letterpress blocks are another favourite and seem to be abundant on Etsy.  Sitting upon a stack of books, piled up high in a bowl or perched on a shelf.  They certainly add some charm.  Or what about old road signs or Grandpa's license plate on a feature wall?  I don't even mind a bit of rust.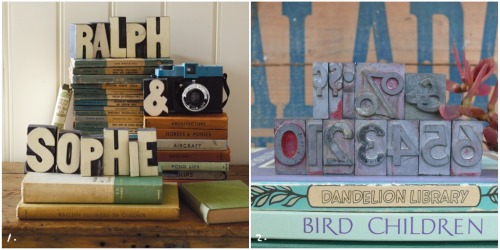 1.  Sage, inspired by life 2. Birch + Bird Vintage Home Interiors
1. Vintage Galaxy 2. Gemma Ahern 3. Ugly Santa
You could just start with one and see how you like it.  Maybe your initials or your lucky number.  What about a short phrase or a long one?  The options are endless really.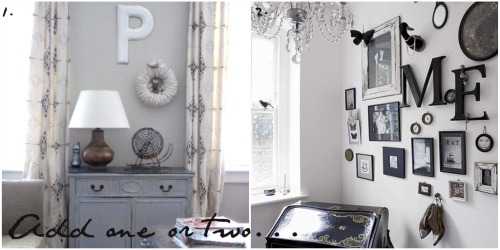 1. Liz Demos 2. Living Etc.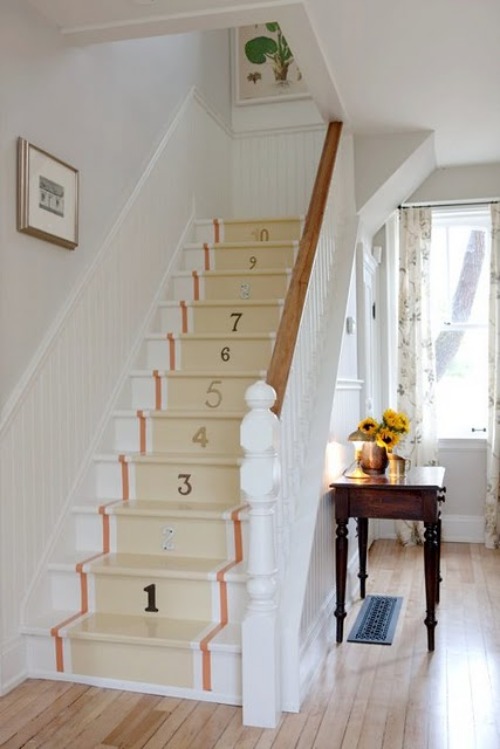 Sarah Richardson
And lasty, I just love this set of stairs in Sarah Richardson's farmhouse.  I love the mismatched house numbers and how easily this would be to replicate.
Happy weekend!