February 22, 2011
Rachel and I often daydream out loud about what it would be like to move our families just outside of town…to find some acreage and build dream homes in the country, Lotto Max win permitting of course! It would be so amazing to have space for the kids to run wild and explore, room for sprawling patios and gardens, all topped with quiet nights and unobstructed views of the countryside. Bliss! I don't know if the busyness of life would actually decrease…I imagine there would be a lot more maintenance and upkeep involved…but one can dream!
Over the past few years, I've watched many an episode of the British real estate show Location Location Location. I'm always so blown away by the picturesque properties that seem to abound in rural areas of the UK and I have fallen in love with many of the barn conversions that they've shown and proposed to various clients. Reusing an existing building is way up there on the recycling ladder, which is great, but I really love the thought of living in a completely unique space with deep sense of history, or at least a good story behind it! My husband's Grandfather and Uncle took apart an old exhibition barn many years ago and painstakingly rebuilt it on their family property out in Chilliwack, where my in-laws live now. They think I'm crazy, but I've often dreamed of converting it into a family home like these…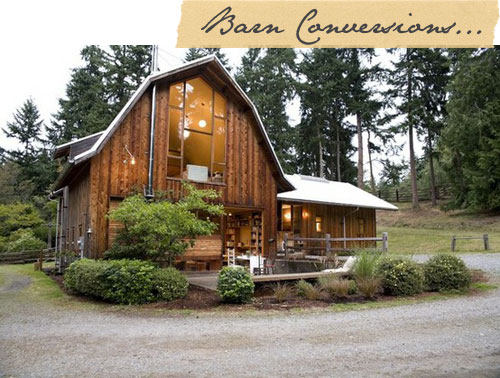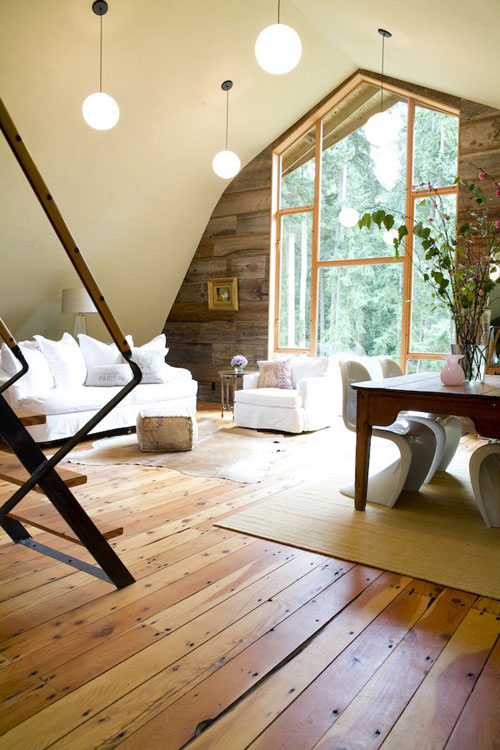 Fresh Home via Inside Stoop. Built by Shed.
I first saw the following stunning home in Architectural Digest and was so happy to see it recently featured in the Canadian magazine, Style At Home. I love the mix of fine and rustic materials…isn't that bathtub gorgeous? The surrounding property is truly the ultimate location for me…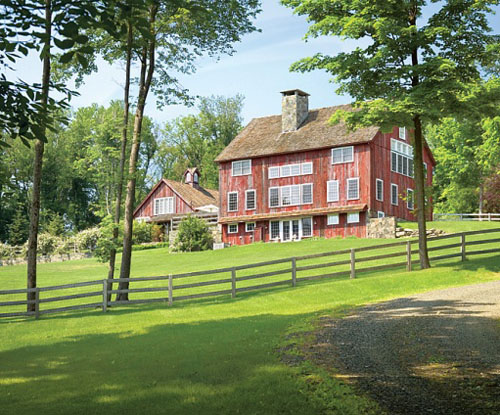 Architectural Digest. Photography by Scott Frances.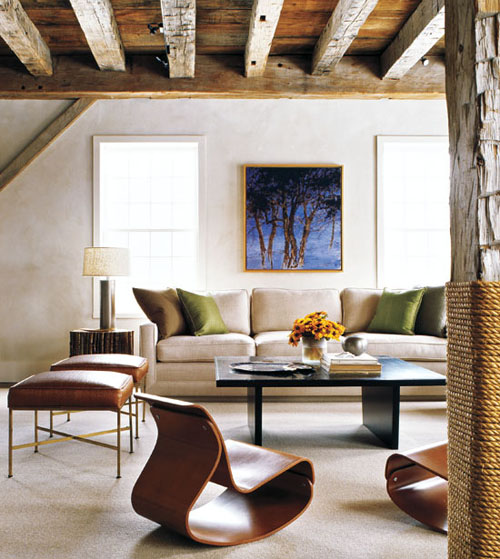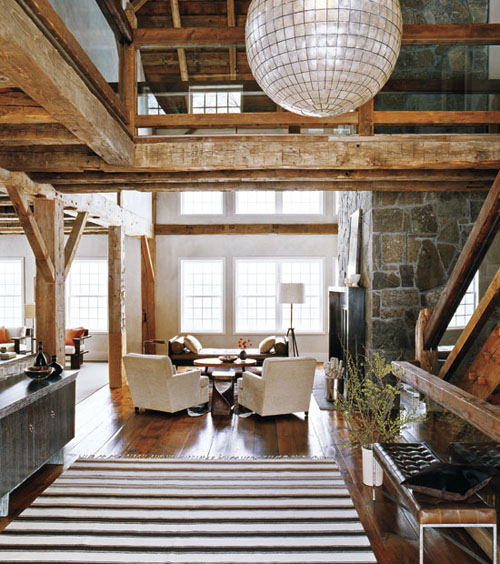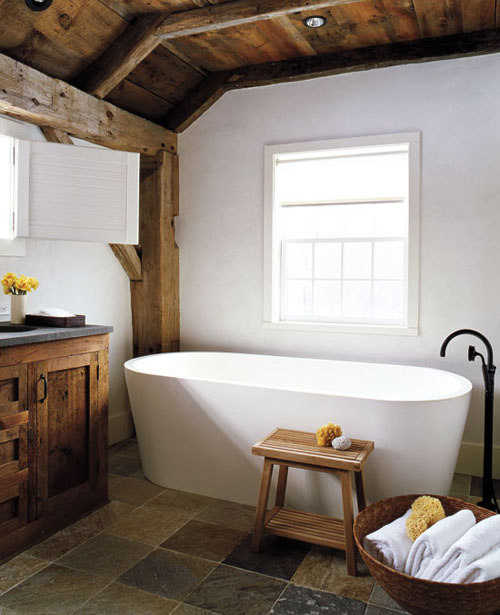 Style At Home
Using barn doors in interior spaces has been on trend for several years now but I can't say that I'm tired of it yet. In doorways or as room dividers, modern or rustic, they add such a unique touch to a room without making it feel closed off entirely…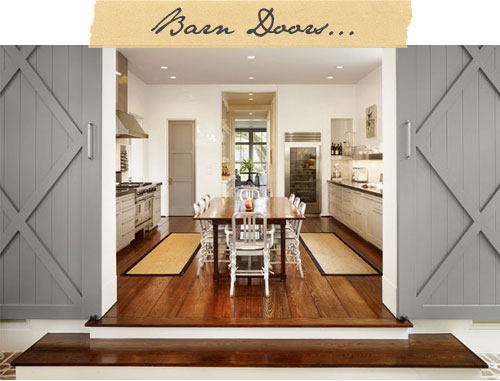 Dillon Kyle via Desire To Inspire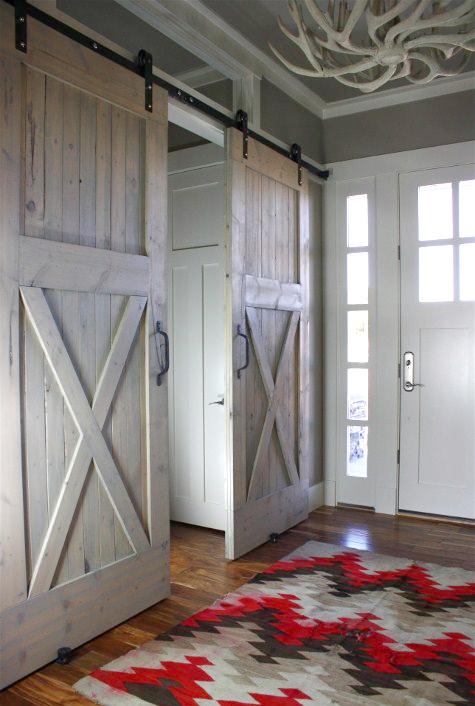 1. Design Sponge via You Are My Fave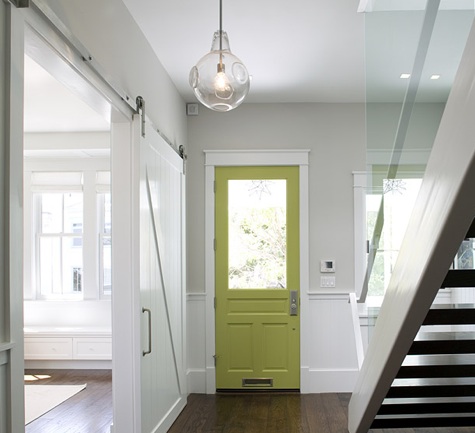 Feldman Architecture via Remodelista
Not ready to move to the country? There are many accessories out there for you to bring home and add that touch of the simple life to your space. Vintage finds, like the antique drill bit case from my father-in-law's old shop, abound at auctions and rural estate sales. Or there are many reproductions of heritage pieces also available, many within budget…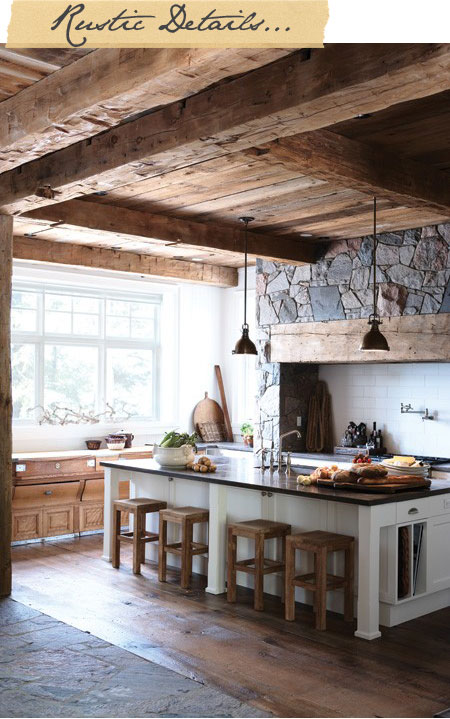 Canadian House & Home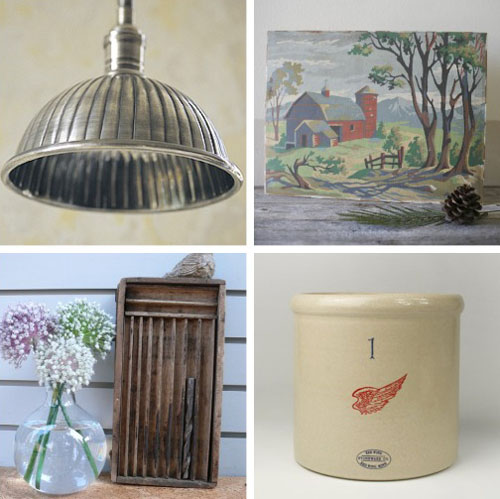 1. Baileys 2. Sadie Olive 3. Birch + Bird 4. Canoe
We had a lovely outdoor wedding reception at my in-law's farm (nearly 10 years ago, wow!) and, thankfully, it was a hot and dry summer. But if it hadn't been, the above mentioned barn would have been perfect (with a very good spring clean!) for a covered reception. Aren't the following barn wedding tables so dreamy and romantic?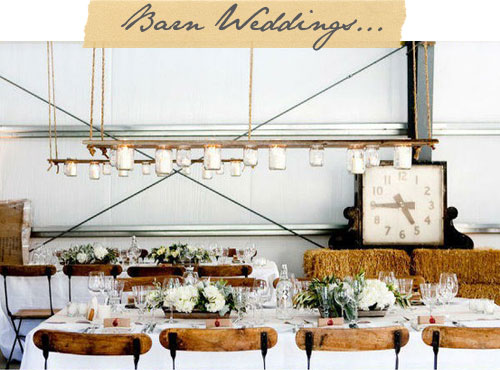 Style Me Pretty. Photography by Jamie Grenough.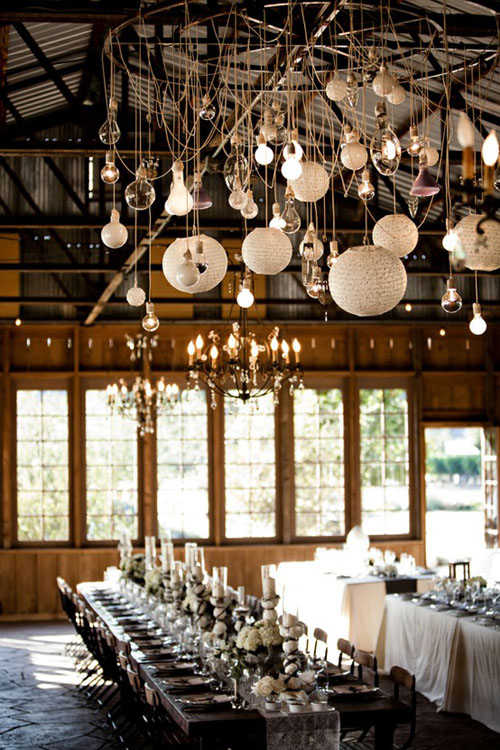 Style Me Pretty. Photographed by Abby Ross.
Feeling the pull of your country roots? Or do these images have you hoofing it back to the city? Love it or hate it, I'd love to hear your thoughts on my love of the barn!