April 12, 2011
I fell in love with shutters at the age of 7.  The home of my childhood friend had them and I've loved them ever since.  Our current home would never suit operating shutters, we need all the light we can get.  But if I ever move to Florida or Italy or anywhere where too much light would be a problem.  I will have shutters.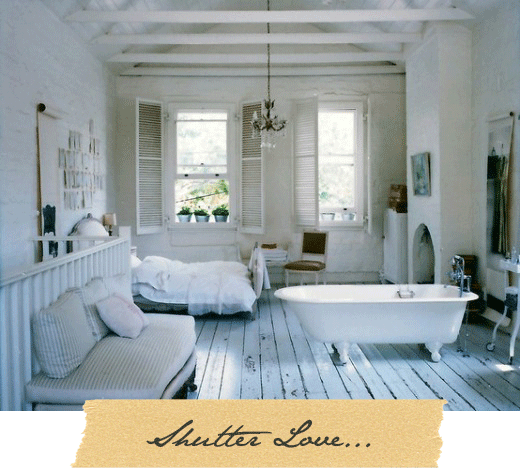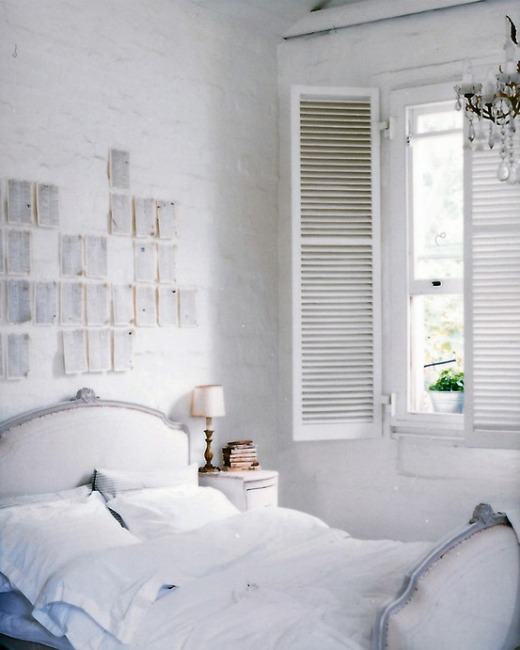 Gardener & Marks
Besides privacy, light control and protection from the elements,  shutters add some serious architectural detail.  I think that's what I love most about them, they are definitely not fussy.  And they also bring on these daydreams of being in a villa in Tuscany…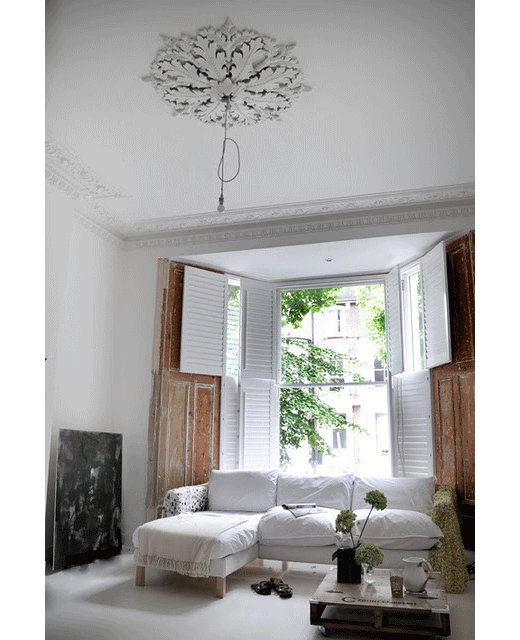 she had us at hello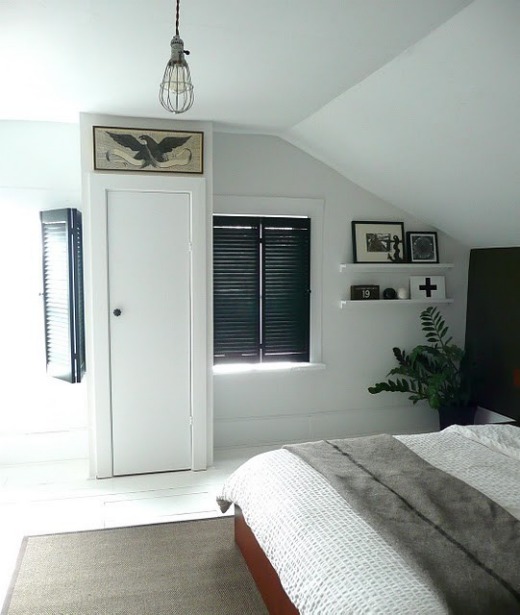 The Vintage Cabin
Shutters are not only for windows.  A row of tall shutters leaning against a blank wall make quite an impact.  Add another layer to your vignettes by leaning a small shutter behind.  Or hang a shutter or two with your wall collage.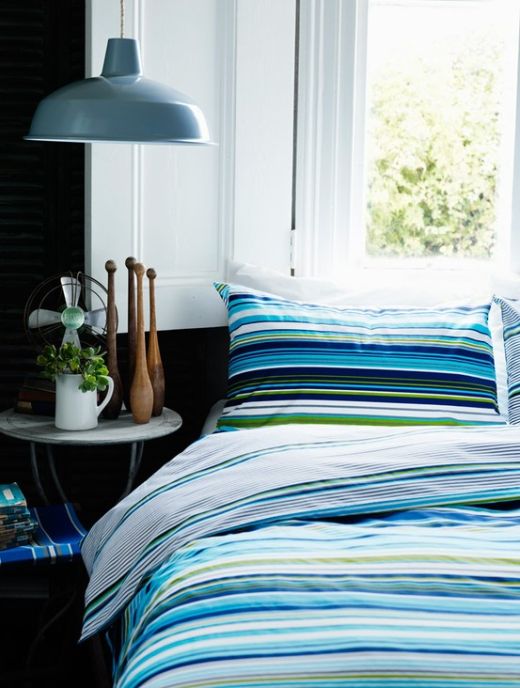 Gardener & Marks
I love when others come up with creative ways to use what most would normally consider trash.  With the renovation boom going on right now, I'm sure that plenty of shutters are being torn off windows and tossed aside.  What do you think of these clever ideas?  I thought the shutter wall was stunning and I've also seen a shutter used to hold magazines, books and even jewelry.
Olive and Love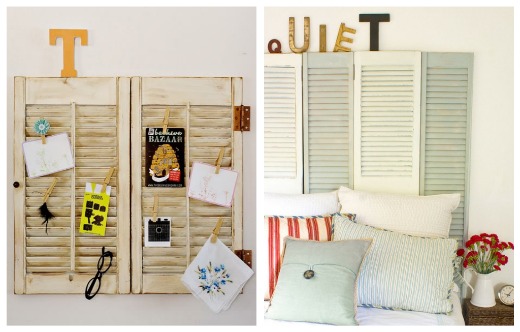 1. The Tortoise and the Hare 2. hgtv
Have you seen any other clever ways to use shutters?