August 9, 2013
Jeepers, here we are and it's Friday already! This summer is zipping by far too fast and it's been a steady week of family and work. We're working on some exciting Fall plans over at Spruce Collective and I can't wait to share! But my lips are sealed for the time being…cliffhanger ;) Here's my weekly round up of noteworthy links and ear-catching tunes:
1. Love the layers of texture and pattern in this home, not to mention the concrete bench/shelf: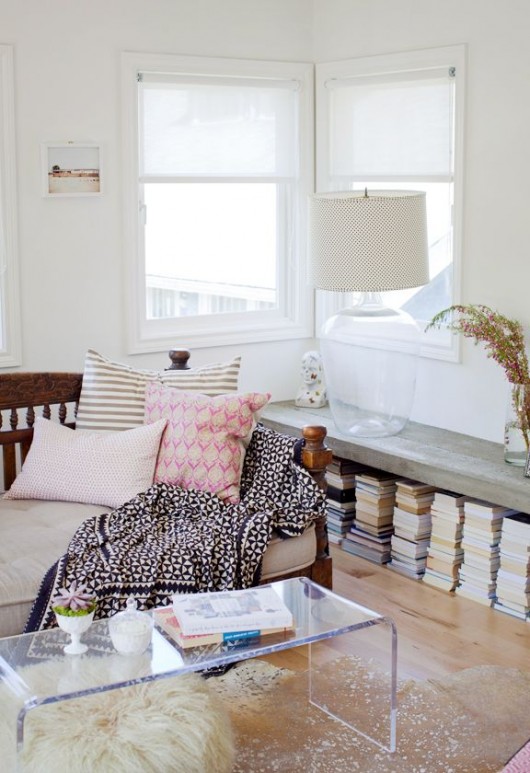 Janis Nicolay
2. I just heard (via SF Girl by Bay) that H&M has a new online site…it's dangerously affordable too: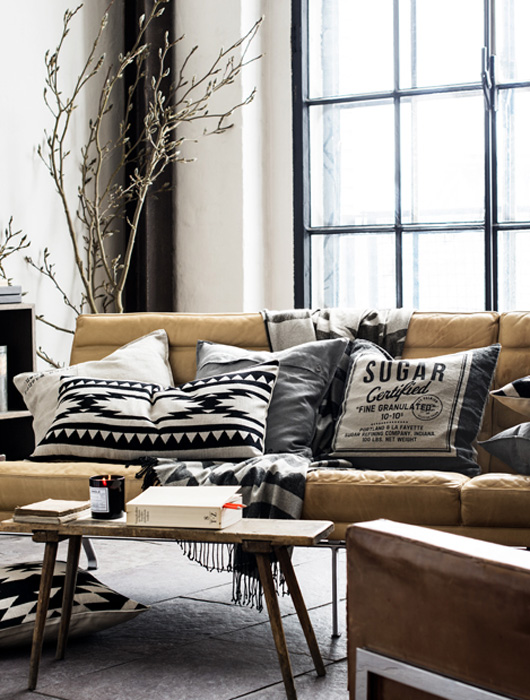 H&M Home
3. The colourful paint splotches on this rustic table are pretty amazing (and so is the rest of this Spanish home):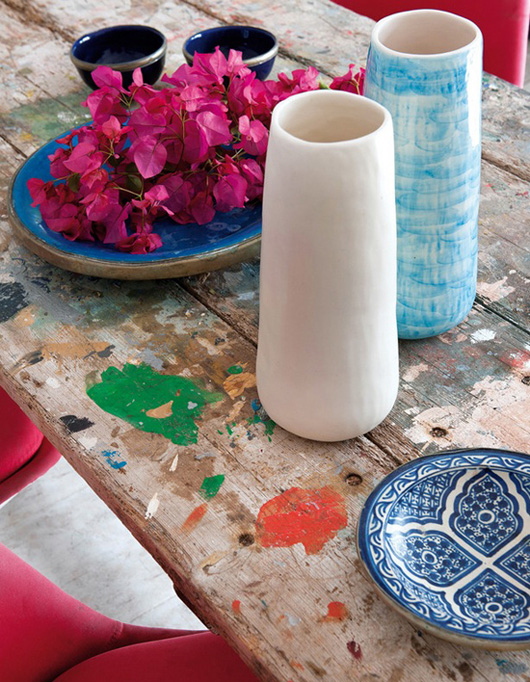 Elle Spain via My Paradissi via Bright.Bazaar
4. Loving just about everything about this New York restaurant, starting with the live-edge bar, brass lamps + scalloped concrete floor: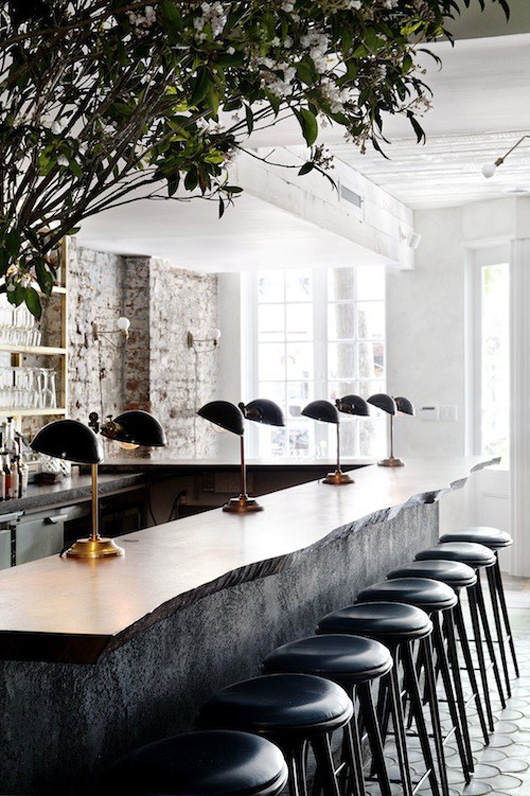 Musket Room via Remodelista
5. Fruit has been ripening mighty quick in these warm temps…can't think of a more delicious way to use it up than this "smashed" cocktail: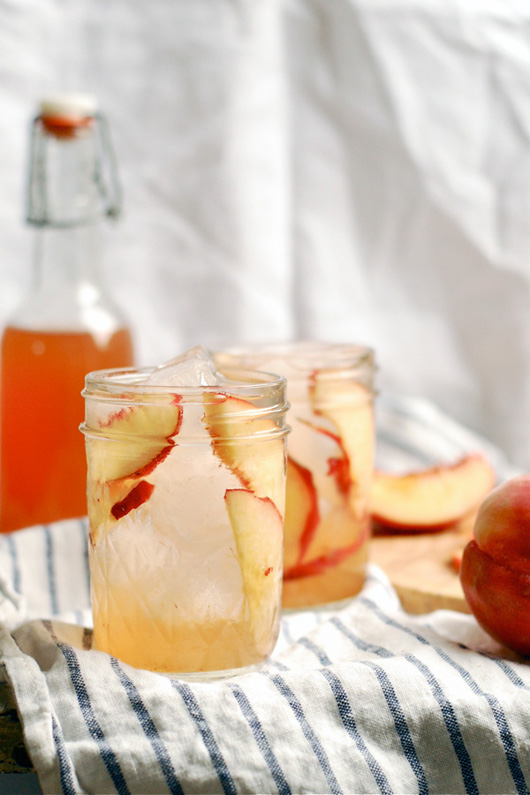 Brooklyn Summer
We've got another busy weekend ahead…birthday parties, a Tiki party (for the grown-ups, no less!) and some unwelcome but necessary car shopping (grrr). What are your plans? This endless sunshine make just about everything better, doesn't it? Hopefully that holds true for our hunt for a new vehicle. Sigh. Happy weekend!