June 21, 2012
While I was writing a note on behalf of the tooth fairy a few days ago (how could she not respond after reading this sweet note from Sadie), I was once again reminded how out of practice my handwriting is. I stopped writing in script sometime in high school, although I'm not really sure why, and have printed or typed my words ever since. My mom and my aunts all have beautiful handwriting though and each time I open a letter or note from them I wish my writing looked as beautiful. Some say calligraphy may become a lost art (you can read more here) but with scripts as beautiful as these making their way into homes and storefronts, I really hope younger generations help hand drawn artistry stay alive and kicking…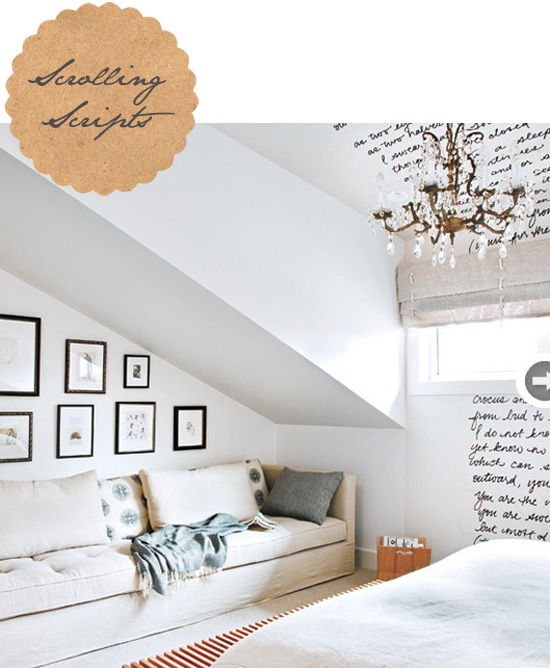 Style At Home. Photo by Barry Calhoun.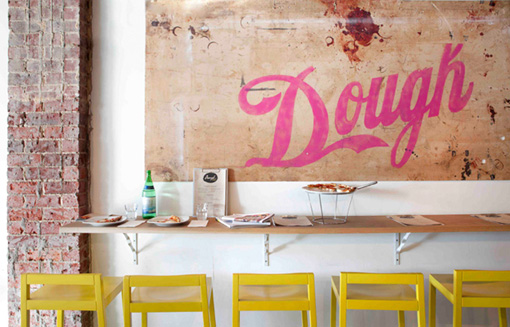 Retail Design Blog via SF Girl By Bay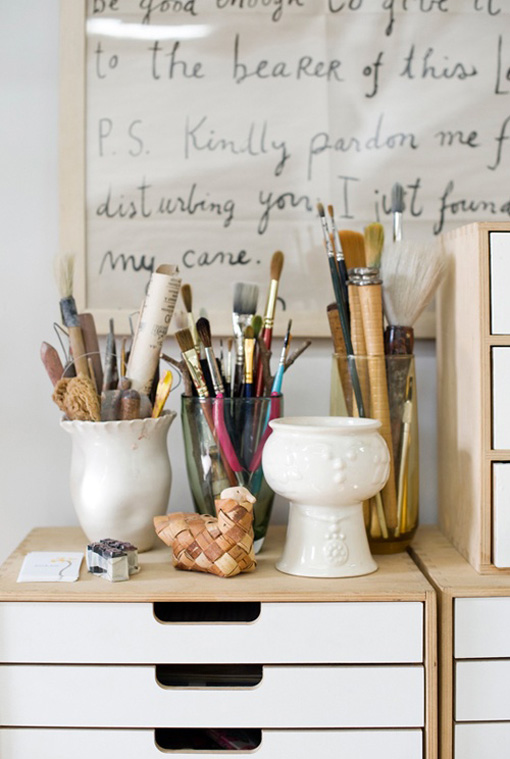 Design*Sponge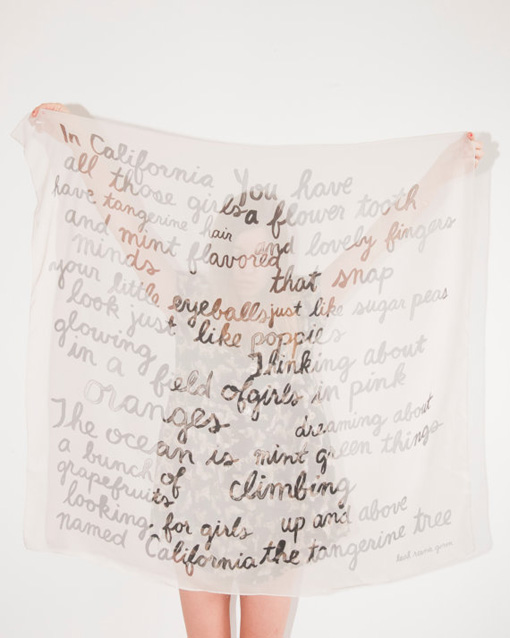 Leah Goren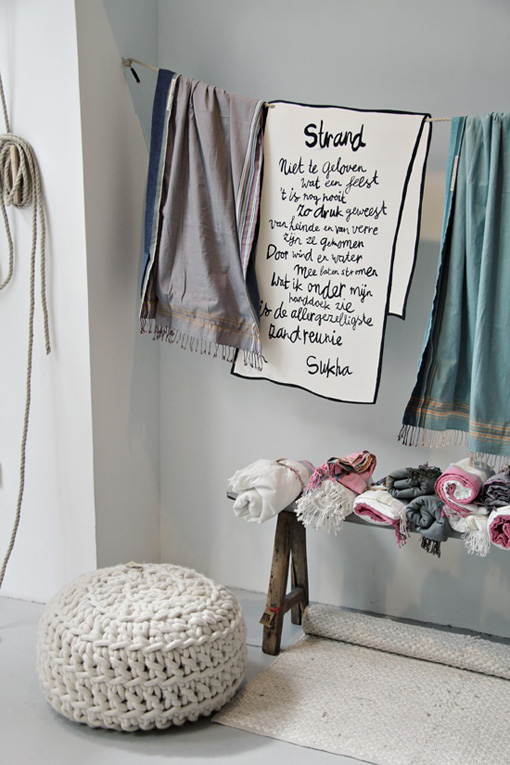 Stylizimo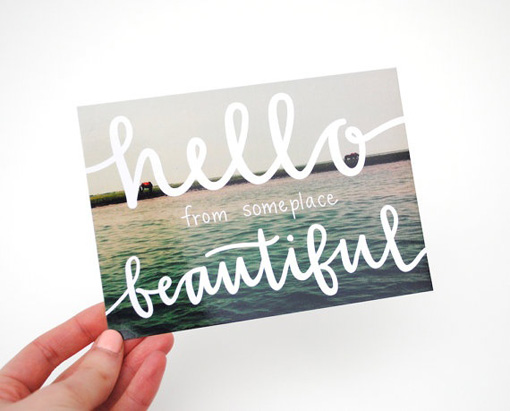 Sparrow's Nest Script
Every person has their own distinct font and what better way to add personality to a space than with your own handwriting or a favourite quote. From DIY wall art to floor coverings and even upholstery, the opportunities are endless and a simple Jiffy marker will often do the trick. Rachel and I used fabric pens on an unbleached drop cloth to create this backdrop for our market displays and have received so many compliments with each event. I think I may actually sew it into a duvet cover at some point…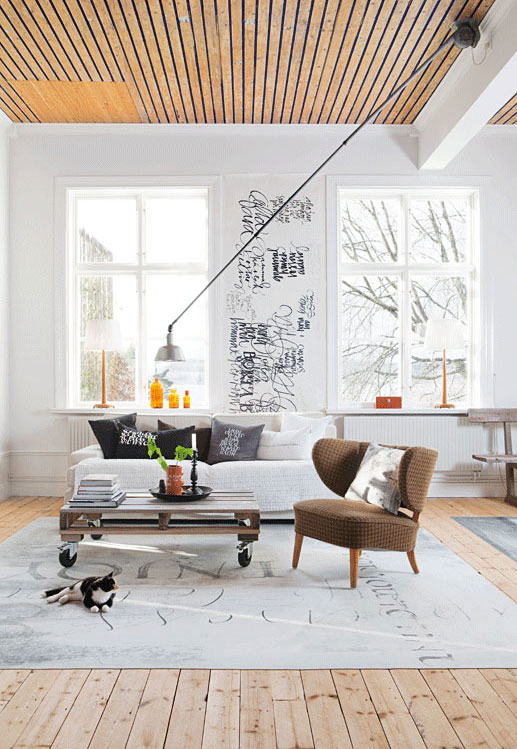 From Scandinavia With Love. Photo by Karin Foberg.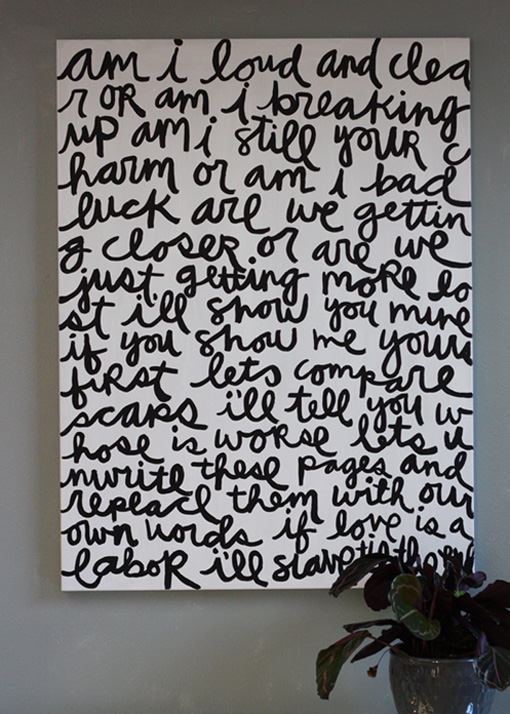 Elisa Blaha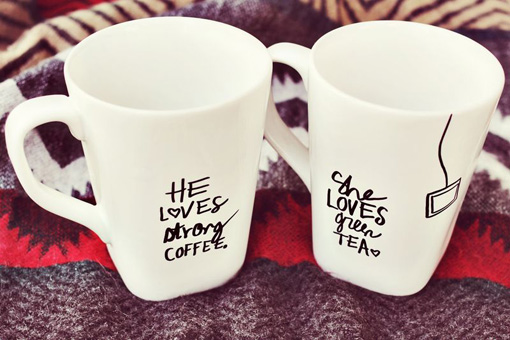 A Beautiful Mess
The mug DIY above couldn't be simpler and would make adorable gifts for just about any special person in your life, don't you think? I know I love receiving gifts with special meaning to them…hint hint…just kidding, but it is my 33rd birthday tomorrow! I've got a busy couple of days ahead, starting tonight with dinner and drinks out with a handful of great girlfriends. After a family breakfast tomorrow with my parents and sister, I have some time booked at my favourite spa (well worth saving up  gift certificates for!) followed by family time with the kids and going out to dinner with Brad and some friends. On Saturday, I'm headed to the city to spend the weekend with another batch of my fave girls…looking forward to drinks on a patio somewhere, a little shopping and hopefully more of the sporadic summer sunshine! What do you have planned for the weekend ahead? Have a wonderful Thursday!