May 28, 2012
Wow, what a weekend! Scout Handmade + Vintage Market was a huge success and we couldn't be more proud of our amazing vendors. They truly pulled out all of the stops with each and every display. The one repeated "complaint" of the weekend was that there was just too much eye candy to be taken in all at once! As with each market we've hosted, I wish I could have had much more time to explore and shop from each booth but thankfully Sharalee Prang took some gorgeous photos for us to share of our market weekend. Rachel and I are utterly exhausted but feel so overwhelmed and blessed by all of the positive feedback that keeps streaming into our inbox. It makes all of our hard work feel very much worth while! Come take a peak through Sharalee's lens…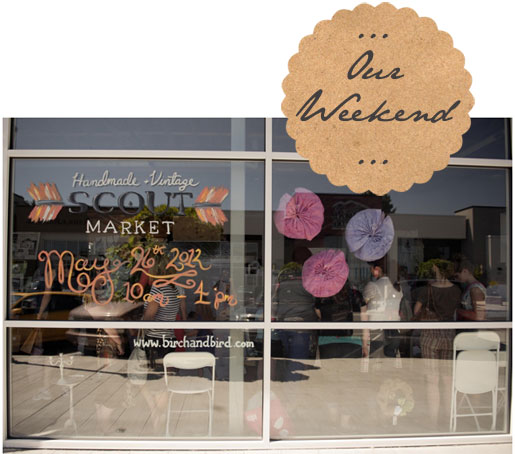 Sharalee Prang Photography
We started the weekend with a sold out wine + cheese night for ticket holders and invited guests, a 1st Dibs evening of shopping ahead of Saturday's crowds. Despite a few hiccups like blown breakers (we only had 3 power outlets to share between all 50 vendors, sound system, espresso machines and washroom trailer, ack!), it was such a fun and relaxed evening…we may have even had a local celebrity join us too! A huge thank you to Shape Properties for providing us with the perfect venue for our event and especially to Katie and Jessica for seeing our vision of a pop-up style market and believing in us!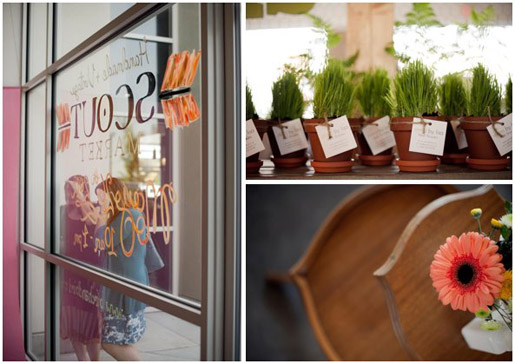 Sharalee Prang Photography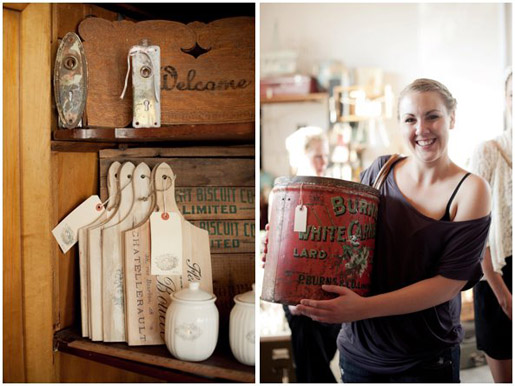 Sharalee Prang Photography
Trove Vintage Rentals provided a gorgeous vintage lounge, complete with an amazing handmade "chandelier", which was the perfect centrepiece to our space at The Parallel Marketplace. The live performances by husband and wife due Coalmont and jazz vocalist Sharla Sauder were fantastic and I can't wait to hear more from them at other local events like Jam in Jubilee this summer!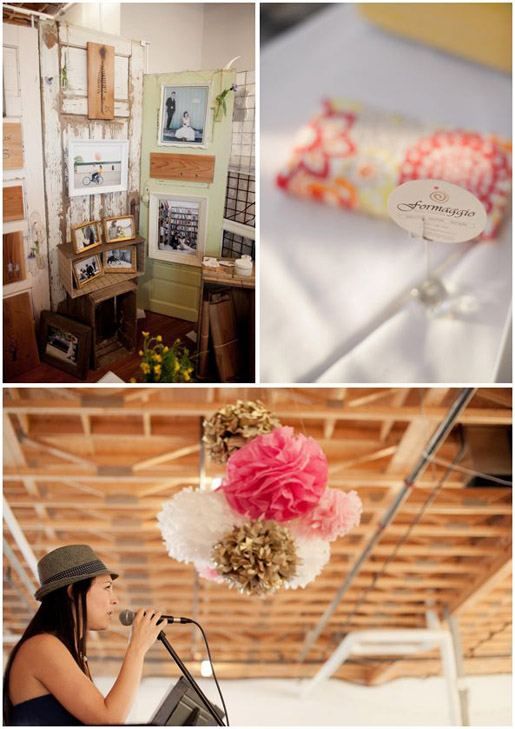 Sharalee Prang Photography
Our guests sipped on delicious wine from Hester Creek, sampled gourmet cheeses prepared by Formaggio Fine Foods, and nibbled Tracycakes cupcakes (in our Scout colours, no less!) and yummy handmade marshmallow s'mores from thePink Spatula while they browsed. They also had a chance to enjoy hot coffee from Clayburn Gourmet Gallery, chilled tea from Karla's Specialteas and took home some sweet gift bags supplied by Paper Nation, with samples from many of our vendors tucked inside. It very much felt like a girls night out…with some lucky men in the mix too!
Some more important thank you's go out to Thrifty Foods for providing a delicious lunch for all of our vendors (and for being so patient with the parking lot craziness on Saturday!) and to all of our other generous sponsors for their donations to our silent auction benefitting Life Recovery. On Saturday, Parallel Yoga offered afternoon classes (one was even outdoors in the field!) by donation to Life Recovery and we are so excited to include their generous cheque with the rest of the admission and silent auction donations later this week!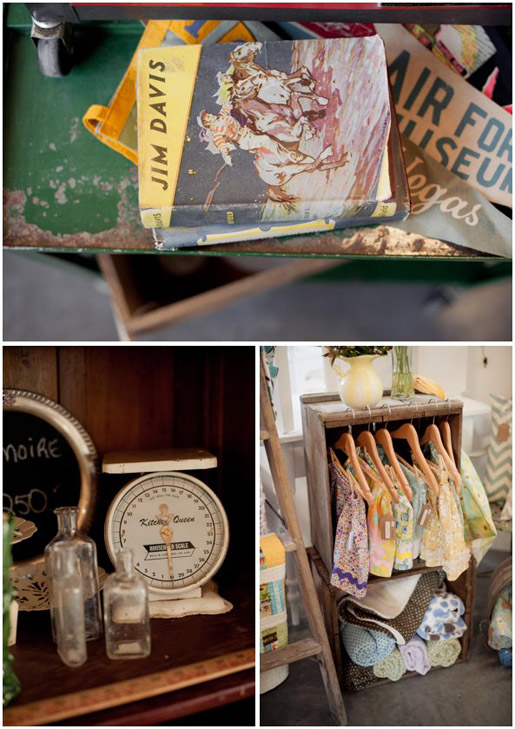 Sharalee Prang Photography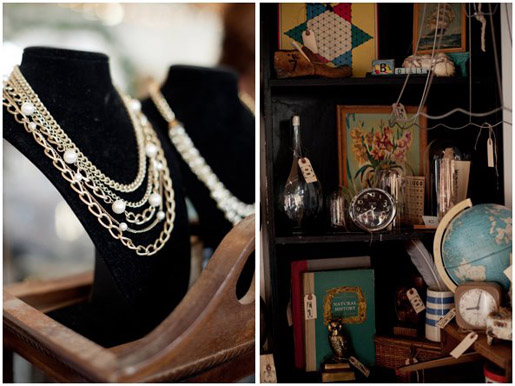 Sharalee Prang Photography
We headed back to The Parallel Marketplace on Saturday for more vintage + handmade fun! There was a long lineup of excited faces well before the doors opened at 10am and the lineup wrapped around the corner for almost 2 hours! We had to keep holding the line to give customers inside some breathing room but thankfully it was a gorgeous sunny and breezy day for the waiting visitors outside. Thank you to everyone who came out and patiently maneuvered the parking lot, the crowds and even their strollers to get a look inside at Scout! Come and get a small taste of what they saw inside…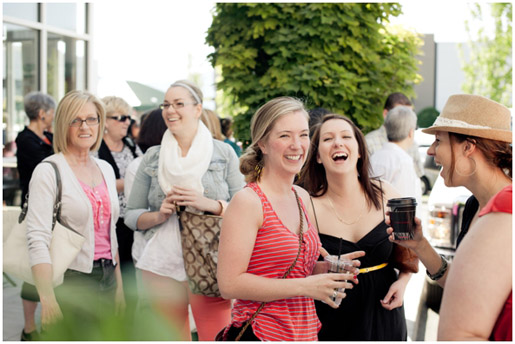 Sharalee Prang Photography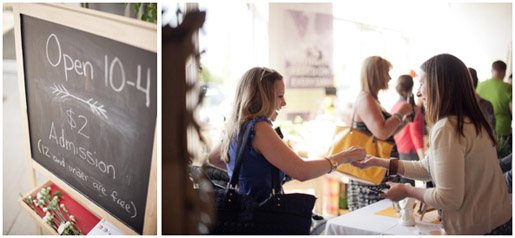 Sharalee Prang Photography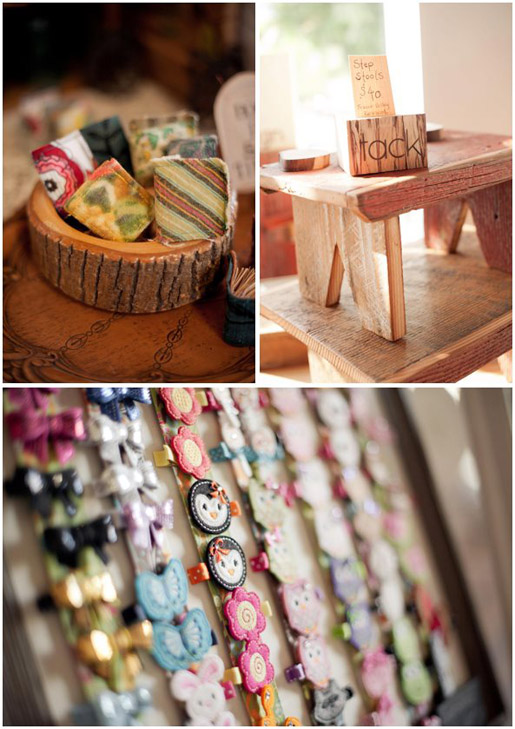 Sharalee Prang Photography
Overall, I think it's safe to say that Scout was a huge success for our vendors…many booths were looking positively sparse by the time the doors closed! Between the sales of the weekend and the networking opportunities between sellers with customers and local business owners, we are so excited to watch our vendors and their small businesses grow. There was such a sense of community amongst all of the vendors and we all learned a lot over the weekend. Rachel and I definitely couldn't have pulled it off without a TONNE of help from our family and friends so we'll take a moment to give some well deserved shout outs, if you don't mind…Thank you so much to our parents, families and friends for helping us take care of our children (they didn't see much of us last week!), to my husband Brad for building the stage and being our overall handyman extraordinaire, to my sister Becky and Rachel's sister-in-law Angie for manning the Birch + Bird booth, to my brother-in-law Stephen for doing the sound, to Sarah of Hester Creek and our friend Andrea for pouring wine on Friday night, and to all of the friends and vendors who brought us coffee, food and treats to keep us going in the long days and nights spent setting up last week. Not to mention Wade at Shape Properties for his help and for answering more than a few panicked phone calls this weekend! There are so many other hands who helped us decorate and cleanup as well and we truly appreciate all of your efforts and kind words of encouragement ever so much…we couldn't have done it without all of you! Now to get some rest and hug our sweet families…