February 28, 2014
Hurray for the weekend! I'm feeling a little low on the energy scale this week, you know that feeling when you're moving in slow motion and start several tasks without finishing any? Yeah, that's me. But the weekend is here so I'm hoping to reboot and recharge before jumping into several creative projects, both at the shop and at home. Speaking of creative, my Spruce Collective girls and I recently filmed our first YouTube video (totally out of our comfort zone, fyi!) and I thought you might enjoy a little look behind the scenes in addition to some other links I loved this week:
1. Our first YouTube video for Spruce Collective!:
2. Although our own basement renos have slowed to a snail's pace, I still love living vicariously through other peoples renovation adventures. Can't wait to see the end result of Sarah's home and here's a glimpse at her DIY studio in the meantime: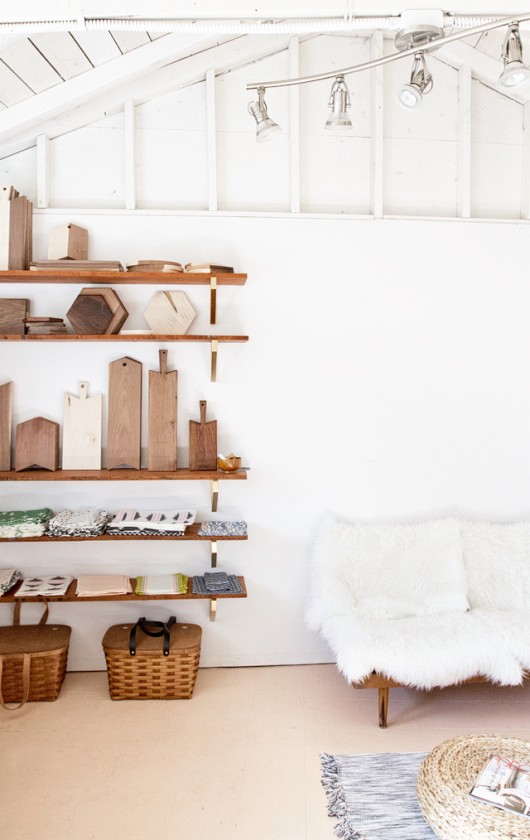 Smitten Studio
3. Winter can be a little lonely, can't it? Especially when temperatures drop, brrr! But I can't think of a better way to come out of hibernation than with a communal dinner like this one, attended by Shannon Eileen and hosted by Aran Goyoaga of Cannelle Et Vanille: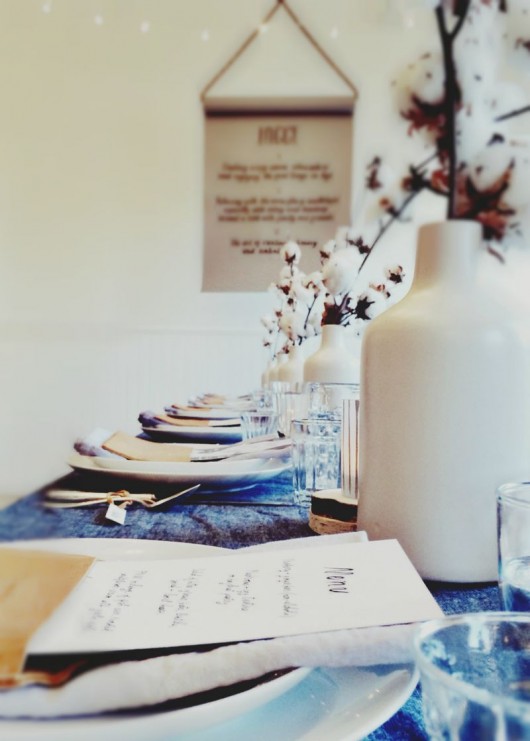 Happiness Is
4. A big kitchen reno is high on my wish list but isn't remotely realistic at this point in time (wah!) but I'm hoping to come up with a few creative and budget friendly tweaks to make it at least a teeny bit happier. Loving the concrete counters and open shelves in this small Dutch kitchen: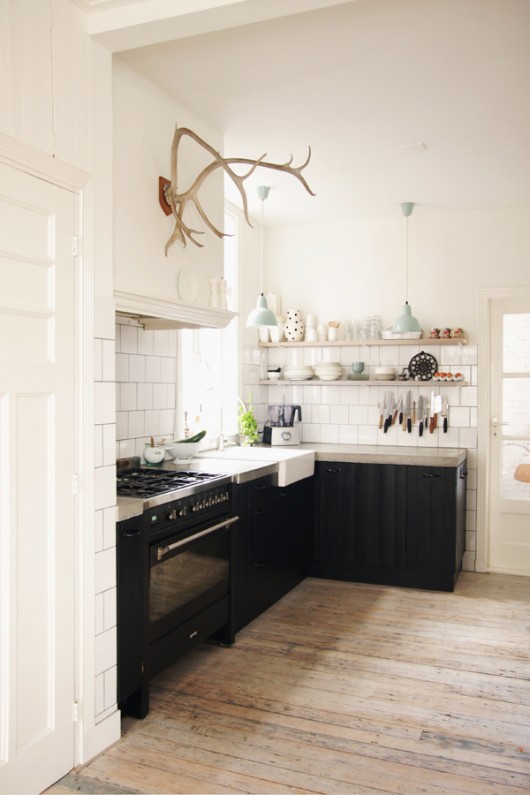 Fantastic Frank via April + May
5. I love a good motivational quote and absolutely love this DIY "wallpaper" by blogger Marij Hessel! So awesome and sooo easy too, my kind of project!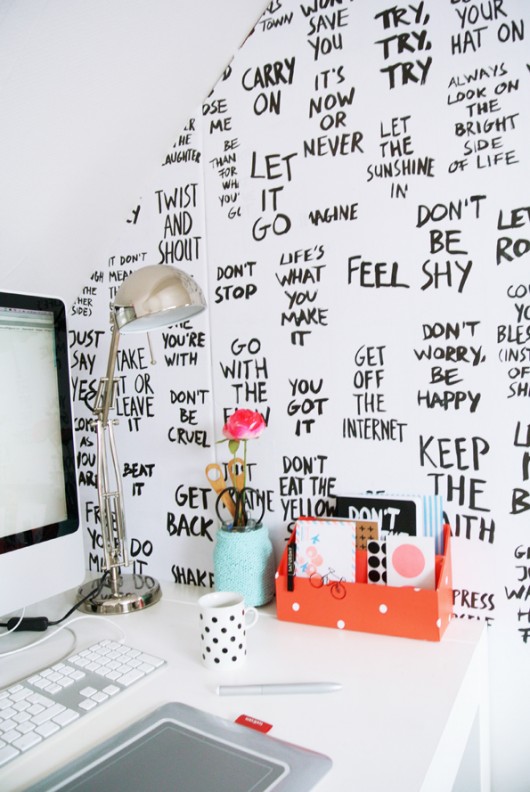 My Attic
Off I go to attempt at least somewhat of a productive day, wish me luck :) And have yourself a fabulous weekend too!