April 25, 2014
Happy Friday! Sorry I skipped school here on Wednesday but this week has been a blur of work/packing/family and I imagine the next couple of weeks will be more of the same and then some. I'll likely be pretty sporadic around here until moving day (and shortly after) but I'll do my best to keep you posted and you know you can always find me on Instagram (I'm addicted, I admit it)! On a side note, did you know my shop, Spruce Collective, is on Instagram too? It's true, find us here. Brad + I have been stocking up on closet organizers and storage solutions for our new townhouse and, of course, if anyone knows how to tackle storage and living small, it's Ikea! Here are some great Ikea finds spotted this week:
1. Loving all of the minty greens popping up at Ikea lately (we have a couple of these green FABRIKOR cabinets for jewelry at the shop), including this HOLMSEL chair and LERBERG desk. Using stacked vintage books as the other leg is pretty darn genius too, if you ask me! (You know I'm a sucker for vintage books and you can't imagine the hoards we have in our vintage rentals):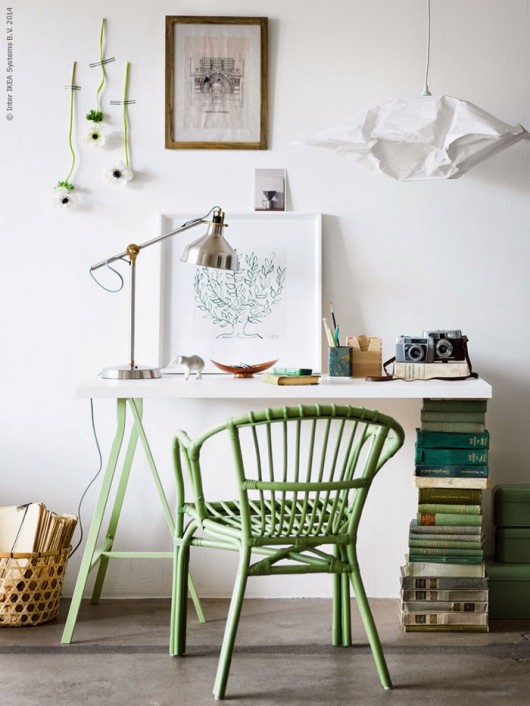 Livet Hemma via Poppytalk
2. Can you believe that this stunner of a home in Lakewood, WA used Ikea cabinets? And that island. Seriously. Such a dream:
Dwell
3. Love how these two Ekby Gallo wall shelf systems are stacked on top of each other for a shared kids' room. Might just have to do the same in our girls' new room: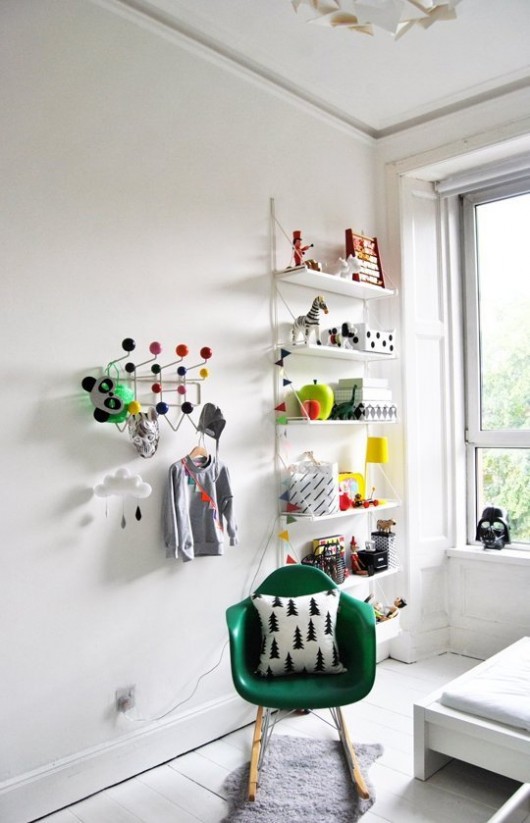 A Merry Mishap via Apartment Therapy
Well, of I go to a field trip at the bowling alley with Sadie's class before getting the last of our junk organized for tomorrow's garage sale. Swing by Green Avenue if you're local, starting at 9am until whenever! No early birds, everything must go :) Enjoy your weekend!