April 15, 2013
Well, I'm wiped from the weekend. I'm not sure what's more exhausting…corralling 11 ten year olds in a public place or hosting 14 combined family members under our roof, phew! But we had a great time and Gabe is blessed with such a loving family and some truly great friends.
I'm a longtime fan of gallery walls (as you may have seen in my own home below) but, despite my somewhat Type A personality, I'm drawn to eclectic salon style arrangements far more than the more orderly, symmetrical versions. There definitely needs to be some sort of balance to the collection but matching frames and too much of a theme make me yawn a little bit. Don't mind the odd crooked pic in my own home and scroll down to see more inspiring examples of well thought out gallery walls…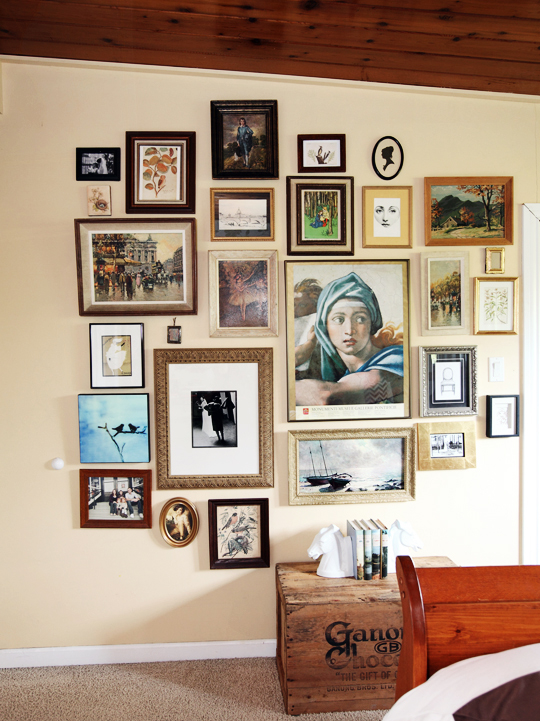 My bedroom. Photo by Janis Nicolay for HGTV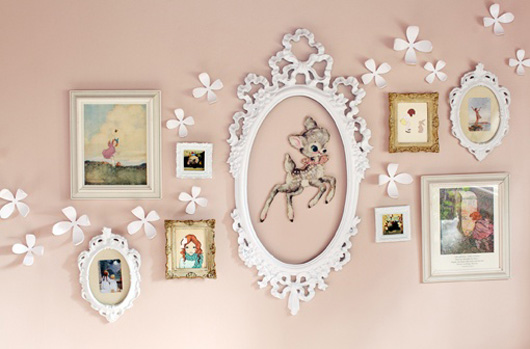 My daughters' shared room. Photo by Janis Nicolay for HGTV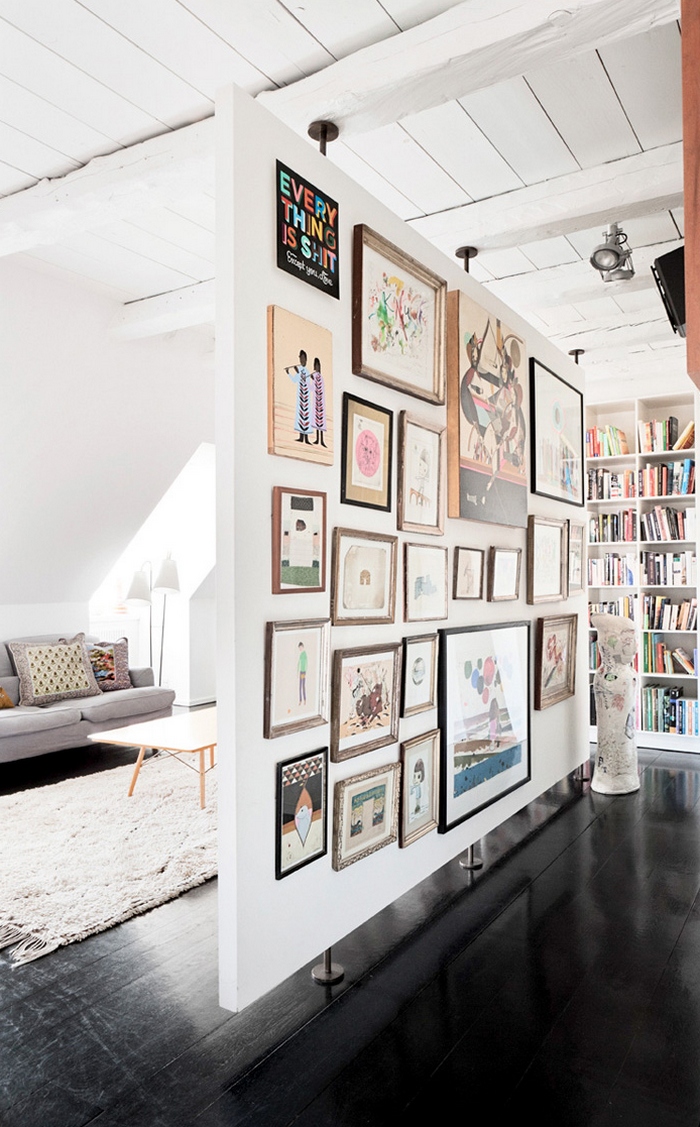 The Apartment via Style Me Pretty
Like the look but not sure where to start? Thrift stores are hands down the most affordable place to find art that you love and most of my favourite pieces have been found in one junk barn or another. Etsy is my next best bet (pour yourself a coffee and prepare to browse for awhile) and I've seen some amazing pieces purchased at local art schools in friends' homes too. And of course, family photos always add a personal touch. But my best advice is to simply buy what you love! Why would you want to look at anything else?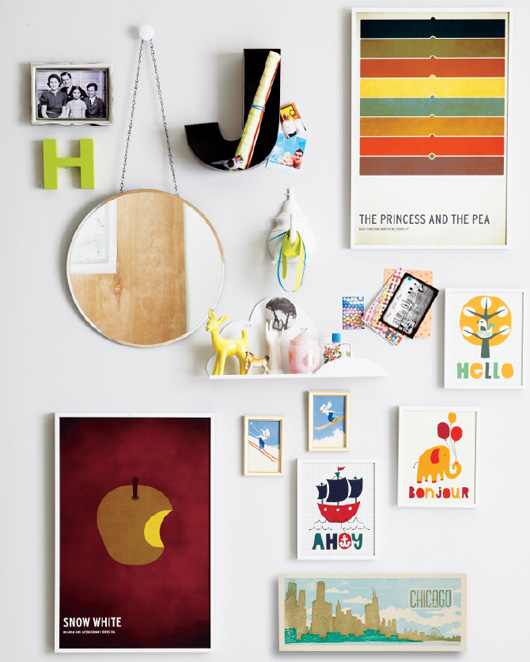 Land of Nod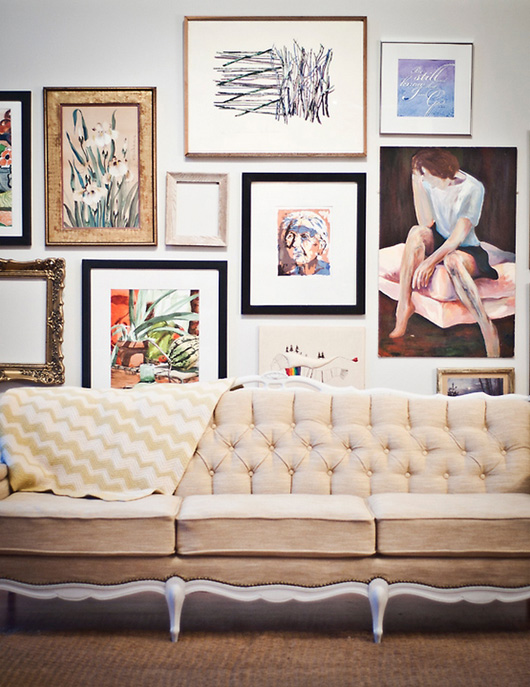 Old Made New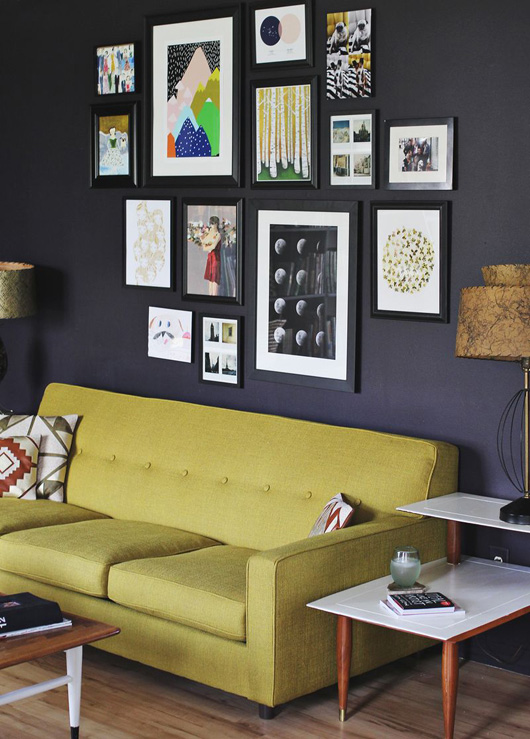 A Beautiful Mess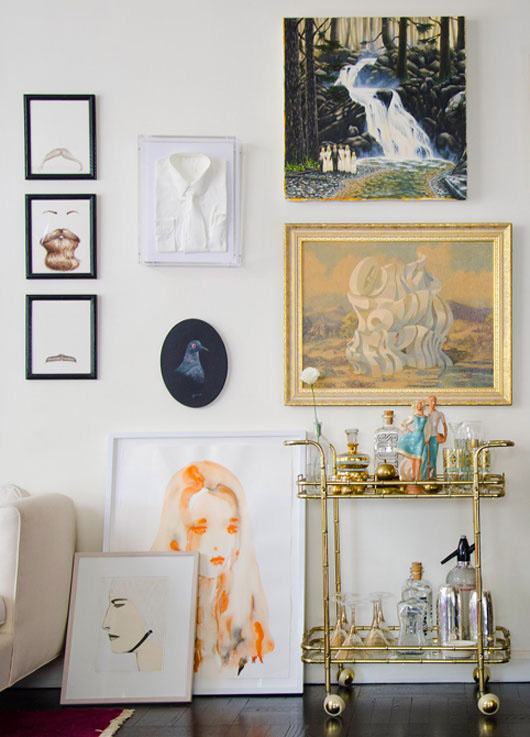 Vogue Living via SF Girl by Bay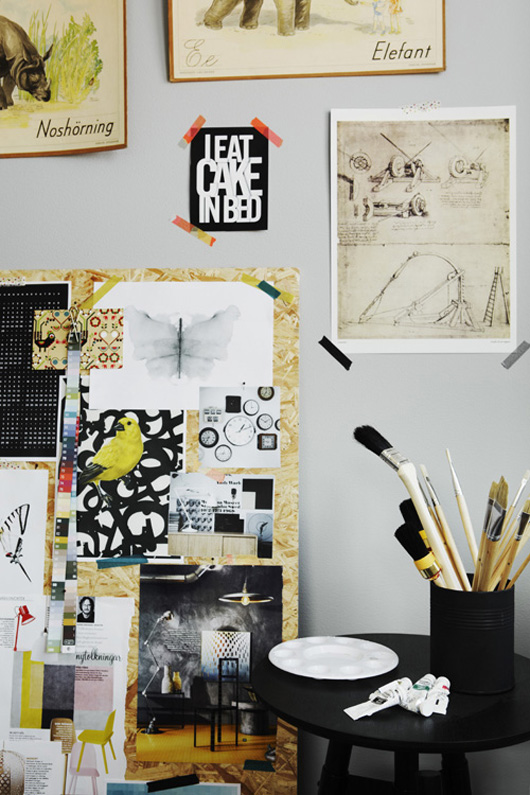 Hitta Hem
Do haphazard frames and artwork make you cringe or are you of the quirkier-the-better frame of mind? Either way, gallery walls are the perfect way to feature growing art collections all in one room. Afraid of moving things around and potential nail holes? Don't be…nothing a little hole filler and leftover paint can't touch up! Have a great start to your week :)