July 20, 2012
Wow, it's Friday already? Where did the week go? The past few days suddenly got pretty busy for the kids and I and I'm very happy that Brad's now home from his man-cation on a remote island just off the coast. Rachel's husband was one of the five other fellows on board and he's now staying with us for a few nights before heading back down South to his girls. It's been really great having him here and catching up but I must admit it made me miss Rachel even more! Between the time difference and off-of-routine summer schedules, it's been tough to touch base and I could really use one of our late night wine and Pinterest-ing sessions right about now. Does it ever start to feel "normal" living so far from a close friend? I sure hope so!
Now, I know it feels like I just did a post on patterned area rugs but I've been seeing some beauties on other design blogs lately and can't stop coveting them. Our budget is far too tight to even think about such a splurge right now but I have had our current area rug for over 5 years and would love something just a wee bit brighter for our living room. Something similar to one of these would do just fine, thank you very much…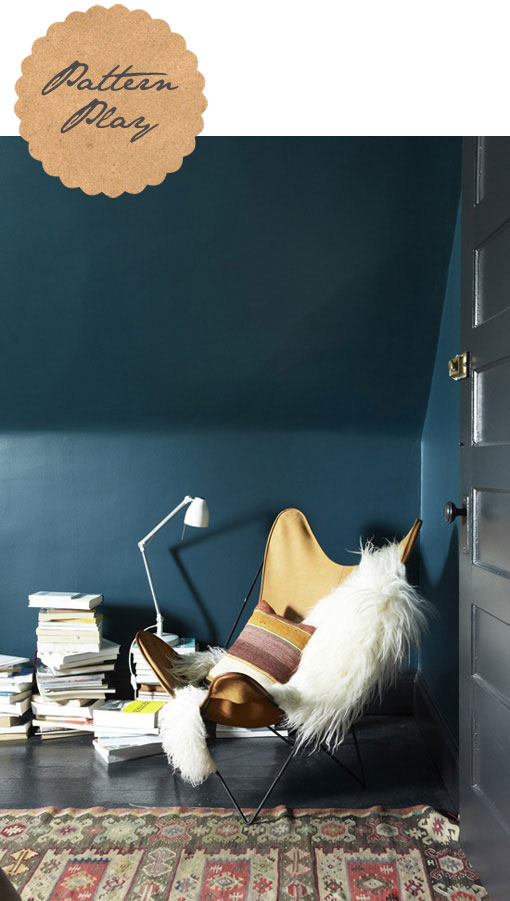 Kristin Sjaarda for The Marion House Book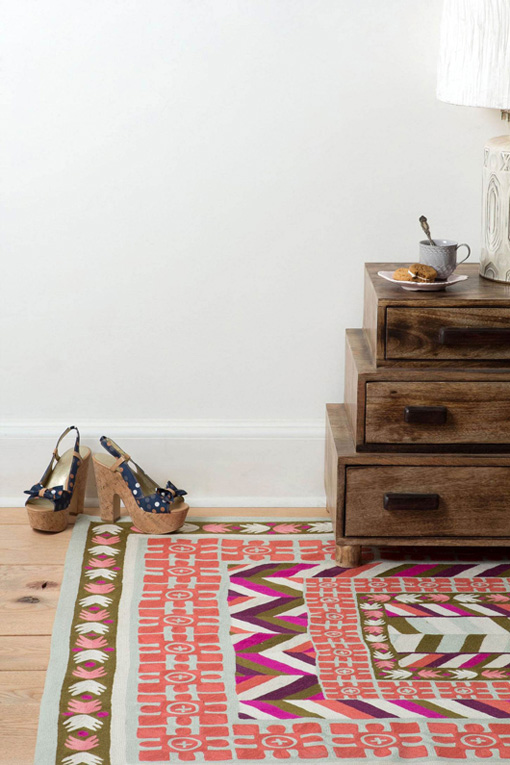 Anthropologie via SF Girl By Bay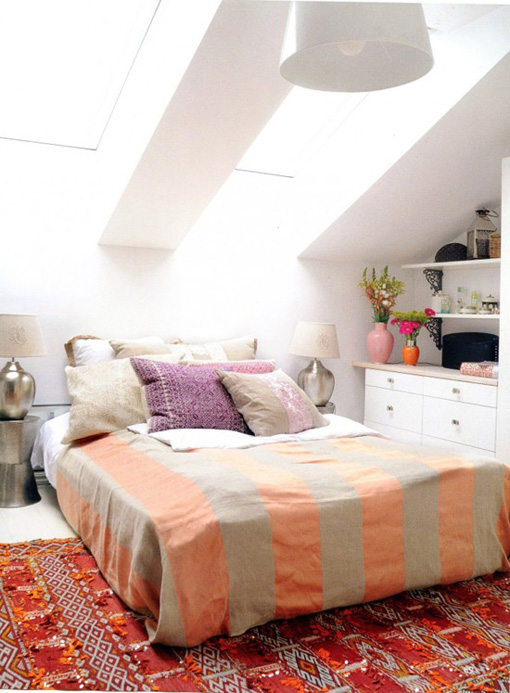 Annette Nordstrom via Desire to Inspire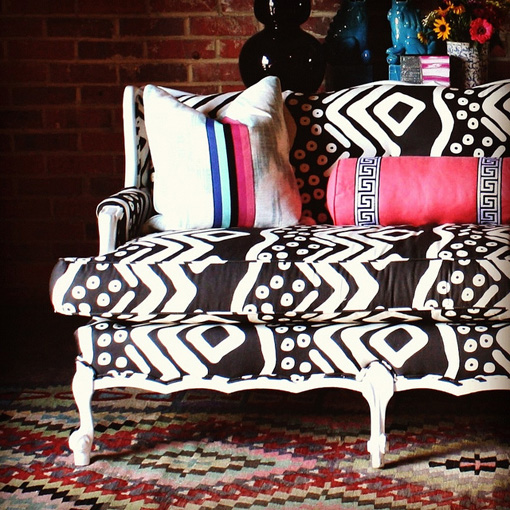 I Suwannee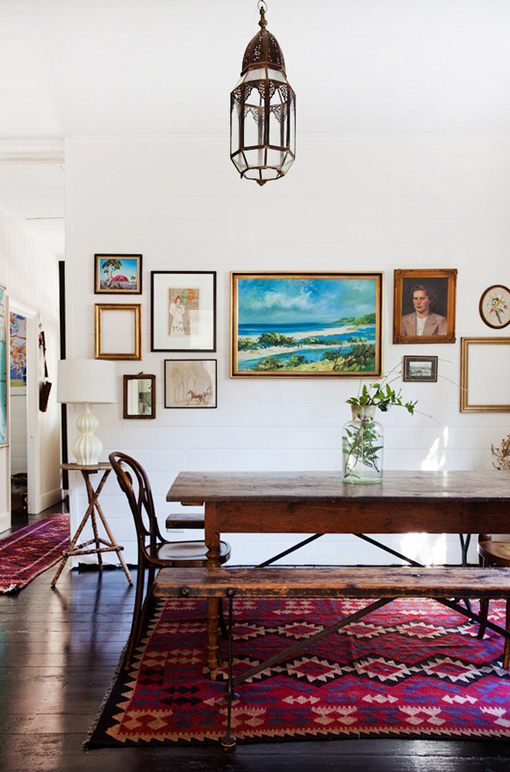 Photo by Felix Forest for The Design Files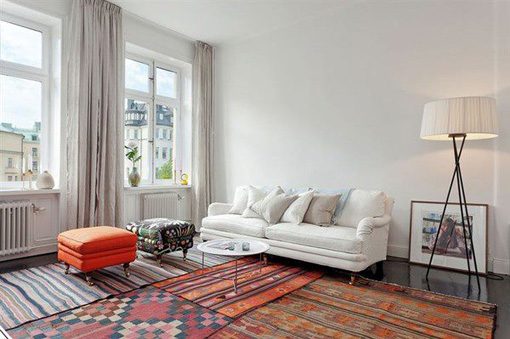 Eclectic Interiors via Minty. Photo by Mikael Creative.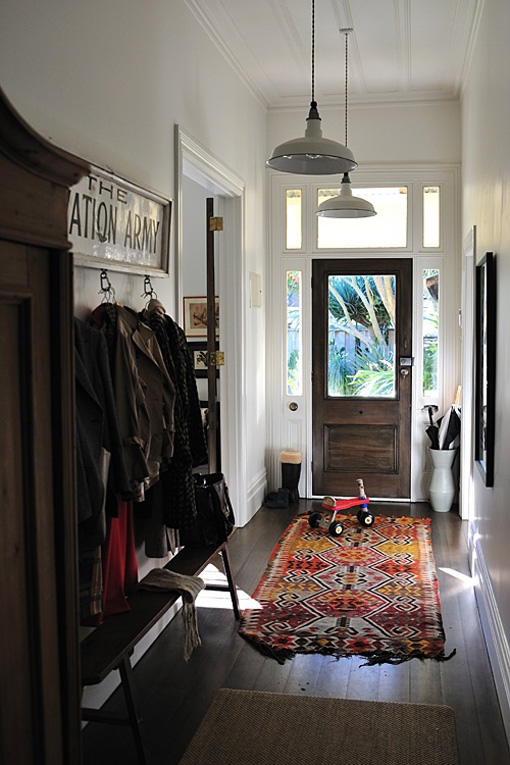 Home of Janette Maclean on Design Mom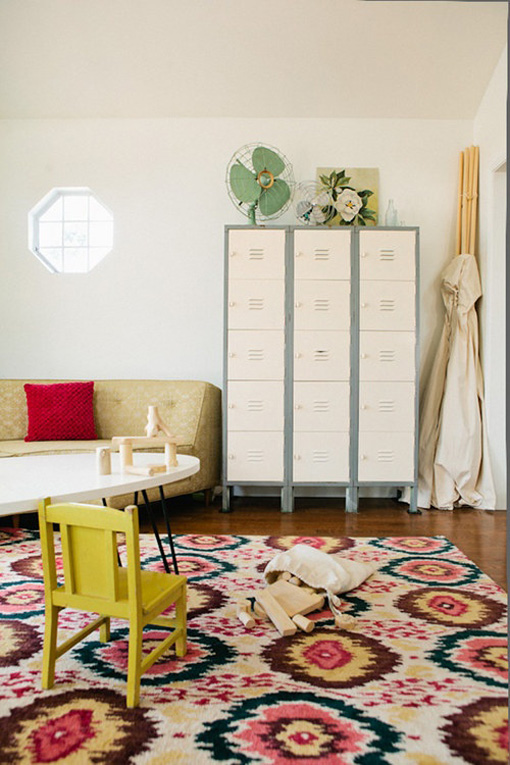 Home of Raya Carlisle on Design*Sponge
I love the bold and graphic punch patterned rugs bring to a space…they're like art for the floor, don't you think? And the more colour and pattern, I'd imagine the more forgiving for everyday spills and muddy paw prints they would be. Whether taking centre stage or mixed and matched with other textures and patterns, I love how each of these rugs grounds their space while bringing in warmth and just the right amount of drama. What are your plans for the weekend? Whatever they are, have a great one!

ps…You can also visit me over at Poppytalk today to see this week's outdoor-themed guest post…Happy Friday!