December 17, 2010
If you find yourself bored at some point or another between all the comings and goings of Christmas…I would like to introduce you to StumbleUpon. I guess you could say that it is similar to Google but the searches are based on your interests and before you know it you will stumble upon things you've never seen before. But be warned, you might will get lost in time.
Something else that I stumbled upon one day was Haus Maus by the lovely Holly Becker, of Decor8 fame. Haus Maus is a sweet little blog that is all about her new life in Germany. She has just moved into the most amazing flat with her husband and now has the challenge of turning it into a home on somewhat of a deadline. Anyways, I would love to be her neighbour. She recently featured some gorgeous rugs and I fell in love with these charming doily rugs.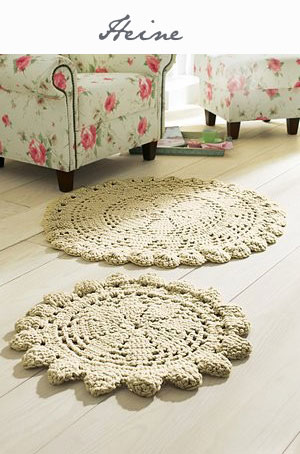 They remind me of the ones my Grandma used to make. They'd be so charming in a little girl's room. Don't you think? Here are a few more lovlies that I found on Etsy. I really can't decide which one I like best. What I do like about them all is that they are all handmade and reasonably priced.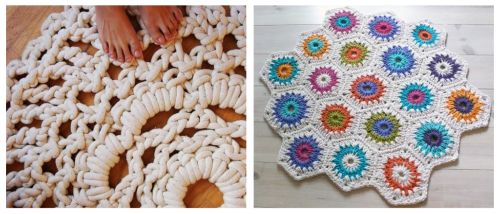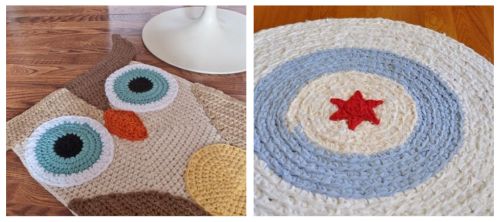 1. Ladies and Gentlemen 2. la casa de coto 3. Peanut Butter Dynamite 4. Ekra
Well, everyone, this is THE last weekend before Christmas! Are you ready?